Spring has finally sprung and not only is your warm weather wardrobe gathering dust but your debts probably are as well. Spring cleaning isn't just for the home – here are four ways you can freshen up your finances to get out of debt sooner and stay debt-free, according to ME Head of Deposits and Transactional Banking, Nic Emery. 
Step 1. Add up your debts
Start by listing all your debts noting who the money is owed to, the rate you're paying on each debt and the amount you owe. The results may not be pretty but it's the first crucial step to getting out of debt. Now you have a clear idea about what you owe and how much you owe, things can start to move forward.
Compare Credit Card Balance Transfers
Step 2.  Choose a consolidation option
Debt consolidation works by folding a number of debts into a single loan. It means just one monthly repayment to manage, one set of statements to juggle, and if you choose carefully, you can lower your overall interest rate, which can mean savings on monthly repayments.
If you're a home owner, your home loan might offer an ideal option for debt consolidation. That's because a home loan comes with the lowest rate of all types of credit. Or, think about using a personal loan to consolidate debt. Shop around for a low rate loan with zero accounting keeping fees, and opt for the shortest loan term your finances can handle. This minimises the cost of the loan. Oh, and look for a loan that doesn't charge early payment fee. You shouldn't be penalised for getting out of debt sooner.
Step 3. Knuckle down
By this stage you have one low rate loan that incorporates all your old debts. Brilliant – your finances are in better shape than before. But it's not all hunky dory just yet. You've still got a big debt to pay that needs to be eliminated as quickly as possible. The next step is to knuckle down and pay as much off the loan each month as your finances can handle. And yes, that means additional payments – every bit extra helps you get ahead.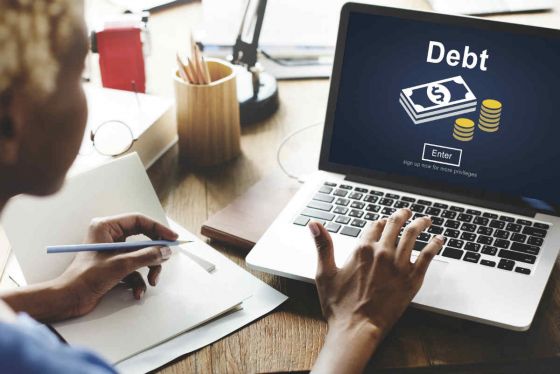 Step 4. Stay out of debt
Understand what made you get into debt into the first place. No matter whether it comes down to overspending, an unexpected bill, or a drop in your income, you need to take steps to be sure you don't wind up on the debt merry-go-round again.  Try an online budget calculator as a way to keep control of your money.
Living within a budget, building a pool of rainy day savings and sensible money management are the keys to living debt-free.
Compare Personal Loans with CANSTAR