A personal loan broker can provide recommendations for a loan that's suited to your particular requirements ‒ here's our breakdown of what they do and how they work.
There are many reasons you might decide to take out a personal loan ‒ you may be keen to do some renovations around the house, or maybe have that big blowout wedding you've been dreaming of for years. You may simply be looking to consolidate your debts into one more manageable place. Whatever the reason, when you start looking for loans, you may find that the market is crowded, with a large array of lenders to consider. This is where some people may choose to speak with a personal loan broker.
If you've never used a personal loan broker before, or are just curious about what they do, we've broken down the basics for you, as well as the potential benefits and drawbacks of working with one. In this article, we'll consider:
What is a personal loan broker?
A personal loan broker acts as an intermediary between individuals who wish to borrow money, and institutions like banks and credit providers who lend it. A broker's job is to consider the various loan products on the market and to work with consumers by recommending loans that are suited to their particular budget, needs and situation.
How do personal loan brokers work?
A personal loan broker will typically have a 'lending panel' ‒ this is a group of lenders that they most commonly deal and do business with. If you sign up with a loan broker, they will consider your particular needs against their panel of lenders, and find a suitable loan product or products that they will then recommend to you.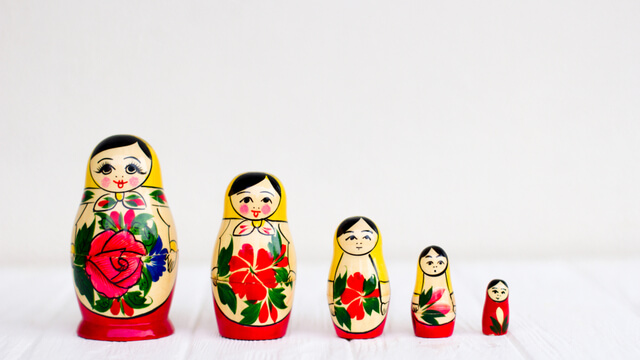 What are the benefits of a personal loan broker?
Some benefits of working with a broker include convenience, the assurance that the law requires them to work in your best interests, and the potential to better safeguard your credit score.
They can offer convenience
A broker can take care of the legwork for you, and sort through the options available in order to narrow them down. Additionally, many personal loan brokers offer online applications, meaning you may not need to meet with them in person.
They are bound by responsible lending laws
Personal loan brokers are currently bound by Australia's responsible lending laws. This means that they are required by law to consider your needs and circumstances when making their recommendations, and must not enter into a credit contract with you, suggest a credit contract to you or assist you in applying for one if that contract is unsuitable for you.
They may help you better maintain your credit score
If you have applied and been knocked back for a number of loans, you may find that your credit score is negatively affected. Working with a broker could mean you receive assistance in your application, thereby increasing your likelihood of getting it right and helping to maintain your credit score. If you already happen to have a low credit score, a personal loan broker may be able to assist you by suggesting lenders who will consider your application.
What are the drawbacks of a personal loan broker?
Working with a broker can come with some drawbacks. These include the fact that they may prioritise their commission, charge you a fee and offer you access to a limited array of lenders. A broker cannot guarantee you a rate from a lender.
They may prioritise their commission
Many personal loan brokers work on a commission basis ‒ this means that a lender will pay them a commission for referring you as a customer. Under Australia's responsible lending guidelines, they are required to disclose any 'indirect remuneration' they are likely to receive from referring you to a lender, which includes commissions.
This means that, if faced with a choice between two suitable lenders, they may well recommend the one that pays them a higher commission, even if the deal ends up being less favourable to you. By law, they will still be required to disclose the commission they receive, but if you are concerned, it may be worth asking if there are other, potentially more favourable deals available.
Their range of lenders may be limited
As mentioned above, personal finance brokers typically work with a panel of lenders, offering a variety of loans and deals. Any one broker may only have a small panel of lenders, and there are certain lenders who do not work with brokers at all, meaning that there may be a more favourable deal for you elsewhere on the market. Before you decide to work with a broker, it's important to do your own research into loans on the market.
They may charge fees
While some personal loan brokers work on a commission basis, others charge an upfront fee. This may seem like the more transparent option, but it's worth keeping in mind the size of the loan you intend to take out, and the fee your broker charges. It may be the case that, if you factor in the broker's fee, you'll find that you'd actually save money by going to a lender directly, and bypassing a broker entirely.
They cannot guarantee you a rate
While personal loan brokers can offer you an estimate of what a lender will offer in terms of a rate and associated fees, they cannot guarantee these things. Brokers are intermediaries and do not have the final say in what lenders charge, so you may find, even after going through a broker, that a lender may charge you a higher rate or higher fees than you anticipated after reviewing your application.
What questions should you ask a personal loan broker?
You may like to ask a personal loan broker about how many lenders they deal with, how their commissions are structured, what fees they charge, terms and conditions in the product disclosure statement (PDS), and what fees and charges are associated with the loan.
How many lenders do they deal with? Generally speaking, the more options a personal loan broker can offer you in terms of lenders, the better. If a broker only recommends products from two or three lenders, there may be little advantage to using their services.
How are their commissions structured? It may be worth asking if a broker is paid by particular financial institutions for referring your business to them, and if so, whether the payment is a one-off or will be paid to them on a recurring basis, as long as you have the loan.
What fees do they charge? Before signing up with a personal loan broker, it is important to make sure you have a clear understanding of the fees you will be charged. This will also allow you to consider whether it might be more cost-effective dealing directly with a bank or lender.
What are the terms and conditions of the loan? Loans come with terms and conditions ‒ these can include such things as the repayment period for the loan, whether the rate is fixed or variable, and any other penalties or special conditions that may apply. It is important to ask your broker about this information to get an understanding of the loan you're signing up for. If the broker is unsure of anything and you have questions about the terms and conditions of a loan, you can also speak with a lender directly and find out more details
What fees and charges are associated with the loan? While not all brokers charge fees, there are typically a variety of fees associated with loans. Depending on the loan, these can include upfront or ongoing fees, or even fees for early repayment. These fees will be charged in addition to the interest charges that apply to a loan, and it is worthwhile to ask your broker about the fees associated with any product they might recommend.
Cover image source: Fizkes/Shutterstock.com
---
Thanks for visiting Canstar, Australia's biggest financial comparison site*
---
---