Let's be honest, student life can be tough, especially when it comes to finances. It's often an exciting time filled with study, caffeine, socialising, exploring, buying new clothes and more caffeine, and many devise their own ways to make their money go a little further (hello, two-minute noodles).
It is generally a time of your life that comes with a lot of demands on both your time and your purse. But what are your options if you need extra financial assistance?
Personal loans can be an option to make yourself more comfortable financially – provided you understand the repayment obligations, interest rates and fees involved, and only borrow within your means. They can be popular with students who may be temporarily unable to earn an income adequate or stable enough to meet their expenses due to studying.
So what is a personal loan and is it the right option for you?
A personal loan is similar to many other financial loans, whereby you borrow an amount of money and repay it with interest in monthly, fortnightly or weekly instalments. Generally speaking, loans can either be 'secured' or 'unsecured', which refers to whether you are required to offer an asset as collateral. Collateral is something of value that you put forward as a form of security for repaying your loan, which the lender can claim to settle the debt if you can't pay back the loan as agreed.
If you are looking to secure a loan without using an asset, like your car or home, to secure it, you're looking at an 'unsecured' loan. These are riskier for lenders and, as a result, are usually accompanied by higher interest rates.
What is a student loan?
Australia has a student loan system in place, primarily for domestic students, called the Higher Education Loan Program (HELP). Under this program, eligible students can get all or part of their tuition costs covered upfront where the debt is subject to indexation in line with the Consumer Price Index (CPI). Repayments commence once their wage hits a particular threshold. This cannot cover additional costs such as your course materials or other expenses that you may incur inside or outside of the classroom.
So, how much can you borrow and what are the fees? The Department of Education and Training advises that in 2021, the FEE-HELP limit for most students will be $108,232 (or $155,448 for students enrolled in Medicine, Dentistry and Vet Sciences or eligible aviation courses). The Australian Government will also add a 25% loan fee for each unit of undergraduate study that you pay for using the FEE-HELP scheme, but this will drop to 20% from 1 July 2021 under the new Job-ready Graduates Package.
If students require additional financial assistance outside of this student loan system, they may choose to apply for a personal loan from a financial institution. Typically, student life requires flexible working patterns and involves minimal worldly possessions (i.e. assets). Due to this, loans to students (without a guarantor or collateral) are generally for smaller quantities and can come with higher interest rates compared to secured loans. This is to cover the additional risk taken on by the financial institution for those who have lower incomes or fewer assets to secure their loan.
What loans can students apply for?
The type of loan that you may choose to consider as a student in Australia depends on whether you're a citizen or not.
Domestic students
Australian citizens or permanent residents typically have a greater range of loans available to them than international students. Eligibility criteria can vary depending on which financial institution you choose to go with. Generally, you have to be at least 18 years of age to secure a personal loan unless you have a guarantor. Other factors will depend on your provider, but could include things such as your income and credit history. It could be worth comparing your options to understand the impact these factors may have on your fees and interest rate, and to ensure you are in a position to meet repayments before committing.
International students
Although international students in Australia are not eligible to receive government assistance through the HELP program, there is a range of other options that may be available to you. Most banks and private lenders will require you to have a valid visa (usually a working or business visa), or be a permanent resident of Australia to be eligible for a loan.
That said, most universities have study loan options for international students. These can operate in conjunction with your home country's government, such as at the University of Sydney, which assists Canadian students in applying to access funding from the Canadian federal and/or provincial governments. The University of Melbourne, on the other hand, offers long-term loans to students on the condition that the guarantor of the loan is over 21 and fulfils particular criteria.
There are also a number of scholarships and awards available to international students looking to study in Australia. In some cases, you'll be automatically considered for them upon application to the university in question. For others, you'll need to apply directly. Scholarships are generally granted on the basis of academic merit, so it could be a good idea to do some research and get in touch with your educational institution to see if you qualify.
Some universities offer educational loans to help their students, and these can come in many shapes and sizes, from providing financial assistance over a semester to covering your whole university degree. So, your first port of call should probably be your study institution of choice in Australia. Universities will most likely take into account factors like your study load and whether you have an Australian guarantor listed. All of this information will determine how much you could qualify for and how long your repayment schedule will be.
What can I use my loan for?
While personal loans have a lot of flexibility in what you use them for, student loans are often granted on the condition that they are used for one-off, study-related expenses. This includes books and materials, course fees and other student accommodation costs.
When you are weighing up your options with personal loans, it is important to take things like interest rate, comparison rate and fees into account. So make sure you don't bite off more than you can chew, and choose a great deal for your needs. You can start by comparing personal loans with Canstar.
About Tara Holst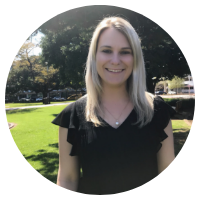 Tara is the General Manager of The Student Housing Company's newest Perth student accommodation, The Boulevard. She has years of experience in the student accommodation industry including as Deputy Head of College at Australian National University and Board Member of the Asia-Pacific Student Accommodation Association. Tara hold a Bachelor of Counselling and Bachelor of Education from the University of Notre Dame Australia and an Advance Diploma in Management and Leadership. You can find her on LinkedIn.
---
Thanks for visiting Canstar, Australia's biggest financial comparison site*
Cover image source: Chubarov Mikhail (Shutterstock)