If you're u
nemployed and need to borrow money, you may still be eligible for a personal loan. But it can be a good idea to do your homework before deciding if applying for one is your best option.
Personal loans might seem like an ideal choice to help you reach a short-term goal like taking a holiday, renovating your home or consolidating your debts. However, without a traditional income stream, you might find getting approved may be more difficult, or you may be charged higher interest rates and fees, and tighter repayment terms may apply.
Can you get a personal loan if you're unemployed?
Being unemployed doesn't necessarily make you ineligible for a personal loan. It will depend on your individual circumstances and each credit provider's eligibility requirements.
Lenders are legally obligated to lend money responsibly, so you'll generally need to prove to them that you can repay the money on time without getting yourself into unmanageable debt. It's therefore possible that some lenders might not consider you eligible for credit without proof of reliable income.
Key considerations before applying for a personal loan
Although getting a personal loan can be an appealing option for some people, it could put you in financial hardship if you struggle to make the repayments. It could be worth thinking about how much you can afford to borrow, and then researching and comparing the options available to you to get the best deal you can for your situation. You may want to consider factors like:
Do you have a plan or budget in place to repay a loan?
You may need to be realistic about your cashflow, particularly if there's not a lot of money coming in. What are your existing living expenses and financial commitments and how will your new loan repayments impact the cash you have left over each week?
Can you meet your lender's borrowing requirements?
Legally, lenders can't offer you money unless they're confident you can repay the loan within the appropriate time period, so you'll typically need to prove some form of income, savings, or solid financial history to be considered.
Proof of income: Even though you're unemployed, you might still be required to provide evidence of any regular income or supply bank statements that demonstrate your capacity to repay the loan. Alternative sources of income could come from things like Centrelink payments, share dividends, or other sources.
Credit score: Lenders might carry out a credit check to see if you have a history of making regular payments on time (or not), to learn about your credit application (and acceptance or rejection) history, and to find out about any existing loans or credit cards you may have.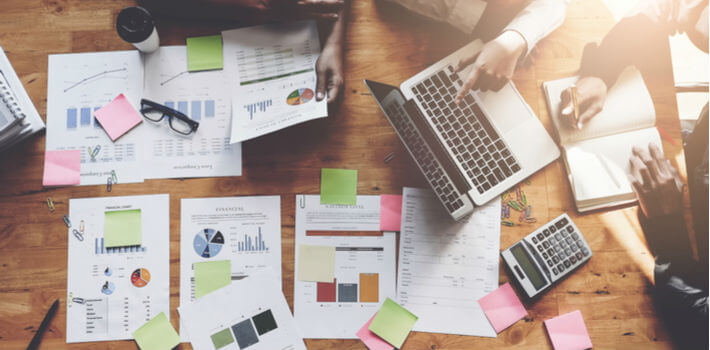 Are there any special lender conditions you should know about?
Minimum and maximum borrowing limits: Lenders may set minimum and maximum borrowing limits, determining the amount of money you can borrow. The exact limits, if applicable, may vary depending on the lender and the type of loan you are applying for.
Interest rates: If you have a limited income or a low credit score, some lenders may charge you a higher interest rate than a borrower with a higher income or credit score. Another point that could be worth checking before applying for a loan is whether it has a fixed rate or variable rate. The benefit of a fixed rate is that you can budget with the certainty of knowing your repayments won't change during the loan, but variable rate loans sometimes work out cheaper overall. Either way, you may be charged a fee if you pay the loan off earlier than the agreed loan repayment term.
Loan repayment term: This can vary from a few weeks to several years, depending on factors such as your lender and the type of loan you take out. Make sure you can comfortably repay your loan on time, being mindful that while very short-term loans can attract significant fees, longer loan terms mean you may end up paying more in interest and fees overall. One tip to consider is only comparing loans with the same repayment term as each other for the most accurate value comparison.
Automatic payments: According to MoneySmart, some lenders might deduct automatic payments from your bank account, which means it can be important to ensure you have money available in your account on your repayment dates.
Which other types of credit could you consider?
Some banks and credit unions may not offer personal loans if you can't prove you have a reliable income. If you think you may not be eligible for a traditional personal loan, you could explore the pros and cons of these alternatives:
A payday loan is a high-cost short-term loan for smaller amounts (generally up to $2,000). They're usually set up as a direct debit or deduction from your pay. Some payday loan providers may not require a credit check for eligibility, which can make them popular with people who have a poor credit score. These kinds of loans can be more expensive than other types of credit, so it is generally a good idea to check out all your alternatives first.
MoneySmart advises of two notable community lending schemes currently operating in Australia – the StepUp loans program and the no interest loans scheme (NILS), which are designed for people needing small amounts of money for essential household and living expenses. Depending on your financial situation and needs, you might benefit from getting in touch with the provider, Good Shepherd Microfinance, to learn more about your options and whether you may qualify for one of these schemes.
Alternatively, if you live in Queensland, South Australia or Victoria, you can contact Good Money, a community finance hub which can help people manage their money and access financing programs like StepUp and NILS.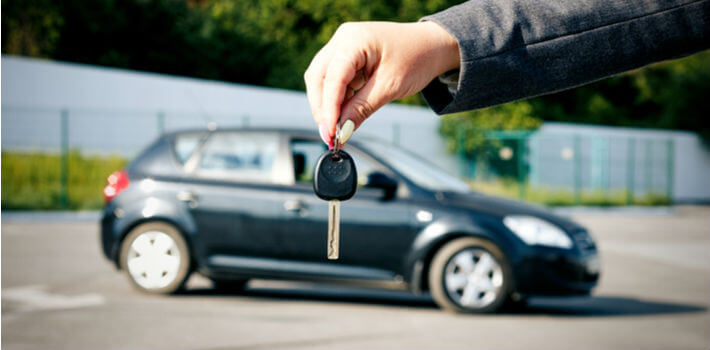 Using an asset to secure your loan
You might be able to use your existing assets to secure your loan at a lower interest rate. For example, some lenders may let you use a car you already own as security for a personal loan. However, bear in mind that these types of loans carry the risk that you could lose the asset if you are unable to make your loan repayments.
Peer-to-peer lending, also known as P2P or marketplace lending, is an alternative to traditional lenders such as banks, building societies or credit unions. People who have money to invest are matched with people who are looking for a loan, through an online platform.
Marketplace lenders offer secured and unsecured personal loans and you will usually need to provide your personal and financial details, just as you would with a more traditional lender. Find out more about peer to peer lending.
Research your options before choosing a personal loan
Before borrowing money, it's generally a good idea to do your research and make sure you can afford the repayments.
If you decide to apply for a personal loan, check that your credit provider is licensed and thoroughly read the terms and conditions of your loan agreement before you sign. It will tell you how much you're borrowing, how much interest and other fees you'll be paying and when, and the term of your loan.
---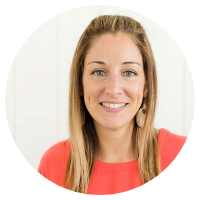 Kelly Stone is an experienced content writer with a Bachelor of Journalism, a Graduate Certificate in Communication at Griffith University and a Postgraduate Certificate in Business (HR) at the University of Southern Queensland. She's long been the go-to writer for accountants and financial planners who need help making complex stuff, like finance, more enjoyable and accessible for their readers using simple, punchy words with zero jargon. Kelly is now a corporate writing and recruitment marketing specialist at Craft My Content.
Image Source: Nong Mars (Shutterstock)