The coronavirus pandemic has wreaked havoc on many people's finances. If you're feeling stressed and are finding it difficult to pay off any loans or debt you have, you're not alone.
A recent survey by market research company J.D. Power found that almost three-quarters of Australians are feeling the financial repercussions of coronavirus. Of the 1,415 respondents, 72% said that coronavirus has negatively impacted their personal finances. Since the pandemic began, 11% said they cannot make their minimum monthly personal loan payments and 5% cannot make their car loan payments.
In response, some banks have introduced relief measures to support customers who have been financially impacted by the crisis and there are other sources of support available to people who are concerned they won't be able to meet loan repayments.
If you find yourself in this position, it's important to seek that support as early as possible. If you don't and you end up missing scheduled repayments, you risk being charged a late payment fee by your bank. Beyond that, your bank can also send you a default notice and eventually start proceedings against you if you do not make your repayments or come to another arrangement. If you have a secured personal loan (like a car loan), your bank can also seize the assets that are listed as security. But generally speaking, lenders want to work with customers before things get to this stage.
Canstar spoke with Sarah Brown-Shaw, a financial counsellor at the National Debt Helpline, about the steps people may be able to take if they need support.
1. Contact your bank
"The first thing is to not hesitate and to contact your bank straight away if you think you are going to have difficulties making payments," Ms Brown-Shaw said.
"People are often worried about talking to their bank, or they are not sure how it is going to be received. Banks are having these conversations every day and even more so now with COVID-19. It's become their new normal."
Call the hardship team of your bank if you can, Ms Brown-Shaw recommended. It's also a good idea to prepare before you make the call.
"Have a really clear idea about what income you've got, what your essential expenses are and what you have to put towards payments," she said.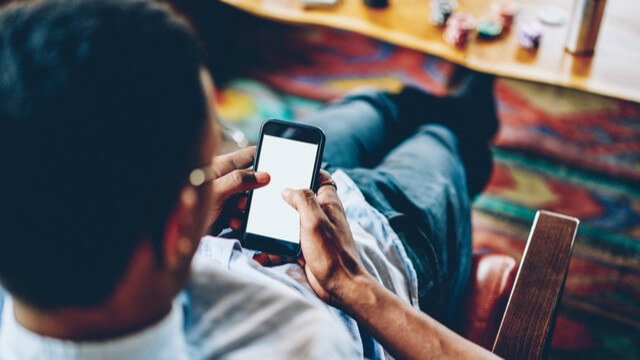 2. Discuss your hardship options
A representative from your bank can talk you through the options that are available to you. For example, your bank may reduce your minimum payment to an amount you can afford, give you a repayment pause or stop charging you interest for a period of time. Here's a summary of what relief the big four banks are offering to personal loan customers who have been financially impacted by the pandemic.
ANZ has a Financial Hardship form on its website, which covers COVID-19 support. Using this form, you can request a call back if you have not already spoken to the bank by phone. ANZ says if you have available funds in redraw (extra repayments you have made on your loan), it can draw on those funds to cover your upcoming regular loan repayments.
CommBank is advising its personal loan customers to call its Financial Assistance Solutions team to find a suitable solution.
NAB is allowing eligible customers to apply to reduce their personal loan repayments to $100 per month for up to six months, paid $25 weekly, $50 fortnightly or $100 monthly based on current repayment arrangements, and adjusted to cover the monthly insurance premiums for customers with loan funded insurance. This will be available at least until 31 July 2020. Interest will continue to accrue, with repayments adjusted over the remaining term of the loan. Customers ahead on repayments with redraw facilities may be able to use them to reduce current repayments or access this additional money.
Westpac is currently giving customers who have lost their job or suffered a loss of income due to the coronavirus a three-month repayment and interest pause, and is refunding any missed payment fees charged. Westpac will not be processing any redraw requests for variable rate personal loans during the repayment pause.
If you are with a different lender, consider checking its website to see what support may be available.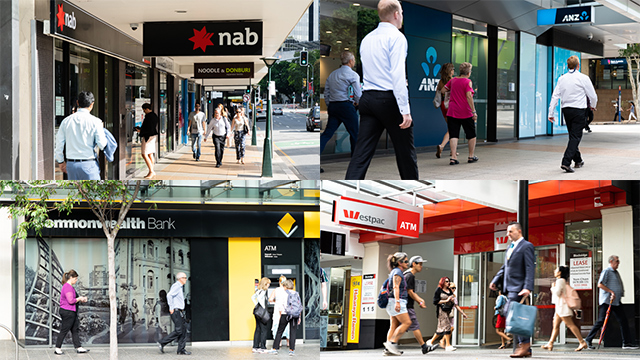 There are "no hard and fast rules" as to what hardship options may be available to you and arrangements can be made on a case-by-case basis, Ms Brown-Shaw said.
"I always tell people to ask [their bank] to freeze payments and/or interest, fees and charges," she said.
Another option is to ask for your loan term to be extended.
"If you've got a personal loan or a car loan, it might be that the bank recalculates the loan over an additional 12 months and that would have the effect of reducing your regular monthly repayments," Ms Brown-Shaw said.
"Obviously that may result in paying more interest, but it is an option if you're looking at reducing your payments for a period of time."
If you are given a deferral on your personal loan repayments, the Australian Banking Association has said that this will not have an impact on your credit score provided you were up to date with your repayments before the coronavirus.
3. Make a plan to reduce your debt
If you have multiple loans, you may be considering taking out a debt consolidation loan. This is where you roll all your debts into one loan. While this may be a good way to make your debts more manageable, it's important to weigh up the potential benefits and drawbacks of doing this.
Before taking out a consolidation loan, compare the total cost of the loan (including repayments, interest and fees) against the cost of your existing loans (including any early repayment fees that may apply). Be careful of switching to a loan with a longer term, as you may end up paying more interest in the long run.
If you're eligible, you might also be considering withdrawing some of your super early and using the funds towards repaying debt. According to the Australian Prudential Regulation Authority, at the time of writing, over 1.7 million people have applied to access their super, with the average person taking out $7,476 from their fund. If you are thinking about accessing some of your super, it's important to be aware of the long-term costs of this, including that you'll have less money at retirement.
4. Get help if you need it
If you are finding it difficult to manage your personal loan or other debt, you can contact a financial counsellor for help.
You can speak to a financial counsellor for free by calling the National Debt Helpline on 1800 007 007. You may also be able to get free financial counselling through some community organisations, community legal centres and government agencies.
You might also be interested in the following articles:
Main image source: astarot (Shutterstock)