Many Australians have lost their jobs or had their hours reduced due to the coronavirus pandemic that continues to unfold. If you're in this position, you may be faced with the question: What can I do if I can't pay my mortgage?
Sarah Brown-Shaw, a financial counsellor at the National Debt Helpline, told Canstar you should start by contacting your bank's hardship department.
"People are often worried about talking to their bank or they are not sure how it is going to be received," Ms Brown-Shaw said.
"Banks are having these conversations every day and even more so now with COVID-19. It's become their new normal."
Before making the call, Ms Brown-Shaw said you should have a clear idea of what you can afford. This includes knowing what income you have coming in, what your essential expenses are and how much you can put towards payments on your mortgage. Once you've contacted your bank, it will be able to talk you through your hardship options.
Can I defer my home loan repayments?
Most banks (including the big four) are giving home loan customers who have been impacted financially a repayment pause of up to six months. According to the latest figures from the Australian Banking Association, one in fourteen mortgage customers have already deferred their repayments due to COVID-19. Over 443,000 mortgages, worth more than $150 billion, have been deferred so far.
If you're considering this option, be aware that this could cost you in the long run.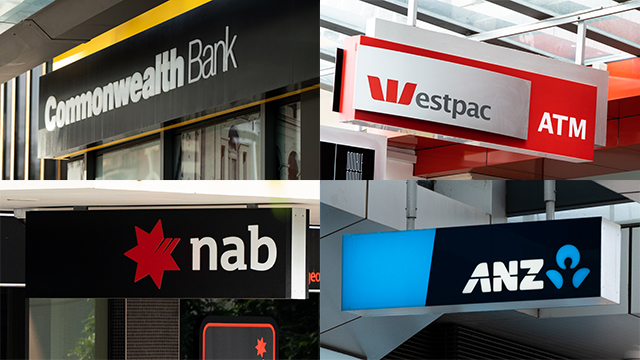 According to Canstar's research, many banks are applying 'interest capitalisation'. This is where unpaid interest that accumulates during the repayment pause is added on to the principal of the loan, which means you end up paying interest on interest.
If you keep your loan term the same at the end of the deferral period, your repayments will also go up to take account of the larger amount to be paid back.
However, if you still have a number of years left on your loan, your repayments may not increase by a large amount per month.
As a hypothetical example, if you have a package variable home loan from one of the major banks, Canstar research found that your principal and interest repayments will increase from $1,819 to $1,875 on average after taking a six-month repayment pause. This means you'll be paying an extra $56 a month on average. This assumes you have a $400,000 loan with an interest rate of 3.60% (the current average principal and interest package variable rate from the major banks) and took the repayment pause five years into a 30 year loan term and interest is capitalised during the repayment pause.
Your bank may also give you the option to extend your loan term to keep your repayments close to their original pre-pause amount. In this scenario, you'll be repaying your loan for longer and paying more interest on your loan in total.
For example, if our hypothetical borrower continued to make the same repayment after the repayment pause, this would extend the time it takes to pay off the loan by one year and three months and would add an extra $16,250 in interest to the loan.
Canstar's finance expert Steve Mickenbecker noted that this could put you behind in terms of paying off your loan, but it may be a viable option for some.
"For many people, surviving is going to be the goal here, and not losing your house could be worth extending your loan repayment period for a time," Mr Mickenbecker said.
What are some other options?
There are "no hard and fast rules" as to what hardship options may be available to you and arrangements can be made on a case-by-case basis, Ms Brown-Shaw said.
"You've got the right to contact your bank and make arrangements to vary the terms of your repayments and it's up to you what you want to negotiate," Ms Brown-Shaw said. "There's no law that says your bank can only give you X."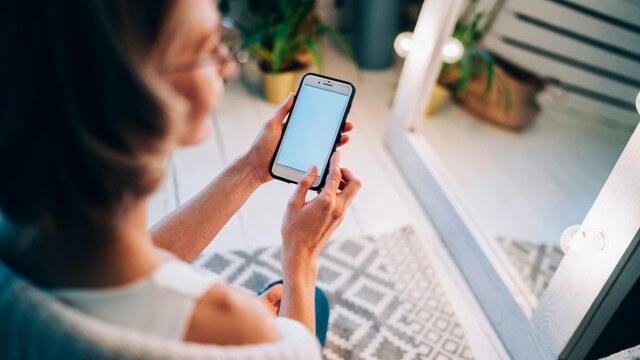 Ms Brown-Shaw said she usually recommends people ask their bank to freeze their payments and/or interest, fees and charges. However, she noted that it is "very rare" that a bank will freeze interest on a mortgage.
Some potential alternatives to a repayment pause include:
Reducing your repayments to the minimum monthly amount, or an amount affordable for you.
Accessing funds if you are ahead on your repayments and have a redraw facility, keeping in mind that fees may apply for redrawing funds.
Accessing your available offset balance if you have an offset account.
Switching your repayments to interest-only for a period of time.
It's also worth checking if you have any insurance that covers you for events such as job loss, including redundancy insurance.
If you live in either the ACT or Queensland, the territory and state governments respectively have mortgage relief schemes that may help you. These schemes give eligible people who are having difficulty with their home loan repayments access to interest-free loans to cover home loan arrears and some future payments. It's also a good idea to check whether you are eligible for any other government support payments.
One other option is to withdraw some of your superannuation. Under the new Federal Government rules, eligible people can apply to withdraw up to $20,000 from their super. However, it's important to be aware of the risks of doing this, including that you'll have less money at retirement.
What happens if I can't pay my mortgage?
While there are several options to explore if you are struggling financially, ultimately, if you can't make your mortgage repayments, your lender can take steps to receive payment. According to Moneysmart, your lender can send you a default notice giving you 30 days to make the repayments you've missed, plus your regular repayment on your loan. If you haven't paid after 30 days, your lender can then start legal action against you to claim the whole amount of your home loan. Your bank may be able to eventually repossess your home, evict you and may sell your home. It may also recover any outstanding amount by taking further action to claim your assets.
According to the National Debt Helpline, most lenders want to work with customers before things get to this stage. In addition, some property researchers believe banks will seek to avoid the reputational damage that could be incurred if they repossess the homes of people who have lost their jobs due to coronavirus. But there's no guarantee this will be the case, so it's important to get in contact with your bank early to discuss your options.
Where can I go for help?
If you are struggling to manage your mortgage repayments or other debt, you can contact a financial counsellor for help. You can speak to a financial counsellor for free by calling the National Debt Helpline on 1800 007 007.
You may also be able to get free financial counselling through some community organisations, community legal centres and government agencies.
You might also be interested in the following articles:
Main image source: GaudiLab (Shutterstock)