As JobKeeper and JobSeeker come to an end and the remaining loan deferrals also wind up, some Australians may be experiencing additional pressure to make mortgage repayments.
The JobKeeper wage subsidy will end on 28 March, while the JobSeeker coronavirus supplement will conclude on 31 March. Any outstanding loan repayment pauses offered by lenders will also wrap up at the end of March.
This comes as recent survey data suggests more than 1.5 million mortgage holders – or about four-in-10 borrowers – are experiencing mortgage stress. According to research firm Digital Finance Analytics, the overall rate of mortgage stress rose to 41.8% in February. The research was based on a sample of 52,000 households and measured mortgage stress in terms of free cash flow, which is whether people could manage their financial obligations. Digital Finance Analytics said the problem may worsen as government support ends at the end of the month.
What can you do if you cannot make mortgage repayments?
If you are worried about making mortgage repayments, there are a few steps you can take.
Contact your lender
Don't hesitate to contact your lender straight away, advised Sarah Brown-Shaw, a financial counsellor at the National Debt Helpline.
"People are often worried about talking to their bank or they are not sure how it is going to be received," Ms Brown-Shaw told Canstar.
"We reassure people that banks are having these conversations every day, and even more so now with COVID-19. It's become their new normal."
Ms Brown-Shaw said she usually recommends people call their lender's hardship team. You can find the contact details of several banks' and financial institutions' hardship teams on the Australian Banking Association website.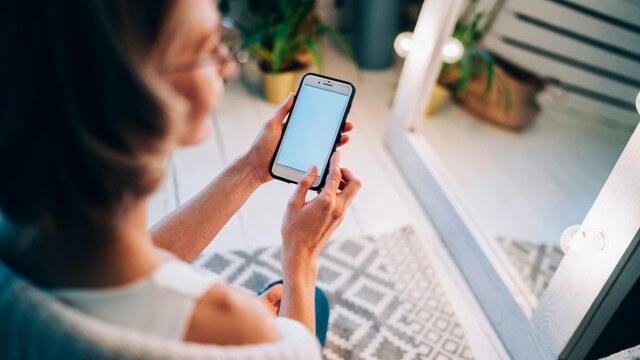 Understand your financial situation
Before you contact your lender, Ms Brown-Shaw recommends taking a look at your financial situation and having a clear idea of what you can afford. This includes knowing what income you have coming in, what your essential expenses are and how much you can put towards repayments on your mortgage and other debts.
See what hardship options are available
Once you have contacted your lender and told them you are in financial hardship, they will be able to explain your options and may offer you a hardship variation. For example, this might involve temporarily pausing or reducing your repayments, or extending the term of your home loan in order to reduce your monthly repayments.
Ms Brown-Shaw said she usually recommends people ask their lender to freeze their payments and/or interest, fees and charges. However, she noted it is "very rare" for a lender to freeze interest on a mortgage.
Some other options could include:
Reducing your repayments to the minimum monthly amount, or an amount affordable for you.
Accessing funds if you are ahead on your repayments and have a redraw facility, keeping in mind that fees may apply for redrawing funds.
Accessing some or all of your available offset balance, if you have an offset account.
Switching your repayments to interest-only for a period of time.
It could be worth speaking to a qualified financial adviser or a financial counsellor if you would like advice on which option is best for your circumstances.
Make sure the hardship variation is manageable
Before agreeing to a hardship variation offered by your lender, the National Debt Helpline recommends making sure it is:
Affordable – if you can't make the payments, don't agree.
For an appropriate term – you don't have to agree to a short-term arrangement if you think you will need more time.
Complete and it covers what will happen at the end of the term – consider whether you would be able to afford higher repayments at the end of the arrangement. If you can't, you may want to consider asking to extend the loan term.
There are "no hard and fast rules" as to what hardship options may be available to you and arrangements can be made on a case-by-case basis, according to Ms Brown-Shaw.
"You've got the right to contact your bank and make arrangements to vary the terms of your repayments and it's up to you what you want to negotiate," Ms Brown-Shaw said.
What happens if I can't pay my mortgage?
While there are several options to explore if you are struggling financially, ultimately, if you can't make your mortgage repayments, your lender can take steps to receive payment. According to Moneysmart, your lender can send you a default notice giving you 30 days to make the repayments you've missed, plus your regular repayments on your loan. If you haven't paid this money after 30 days, Moneysmart warns, your lender can then start legal action against you to claim the whole amount of your home loan. Your bank may be able to eventually repossess your home, evict you and sell your home to recover as much money as it can. It may also recover any outstanding amount by taking further action to claim your assets.
According to the National Debt Helpline, most lenders want to work with customers before things get to this stage. But there's no guarantee this will be the case, so it's important to get in contact with your lender early to discuss your options.
If your financial hardship is not temporary and you won't be able to reasonably repay the loan, the National Debt Helpline says you can ask your bank for some time to sell your home due to financial hardship. The other option is to surrender your home to your lender.
Other support may be available
If you live in either the ACT or Queensland, the territory and state governments respectively have mortgage relief schemes that may help you. These schemes give eligible people who are having difficulty with their home loan repayments access to interest-free loans to cover home loan arrears and some future payments. Both schemes currently have maximum loan sizes – $10,000 in the ACT and $20,000 in Queensland at the time of writing.
It's also worth checking if you have any insurance that may cover you for events such as job loss, including redundancy insurance.
If you are struggling to manage your mortgage repayments or other debt, you can contact a financial counsellor for help. Financial counsellors provide free and confidential advice.
You can speak to a financial counsellor by calling the National Debt Helpline on 1800 007 007. You may also be able to get free financial counselling through some community organisations, community legal centres and government agencies.
This story was first published on 29 May, 2020.
Cover image source: Foxy Burrow/Shutterstock.com
---
Thanks for visiting Canstar, Australia's biggest financial comparison site*