If you have have been granted a six-month pause on your home loan repayments due to the coronavirus crisis, your credit rating will not be impacted, the Australian Banking Association (ABA) has announced.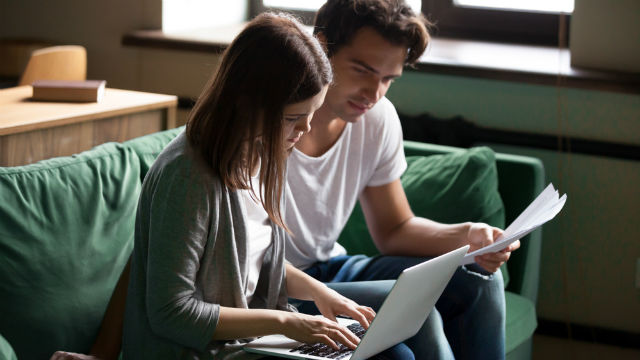 To support Aussies facing financial hardship as a result of the COVID-19 outbreak, many banks are offering up to a six-month pause on home loan repayments for eligible customers.
Ordinarily any missed loan repayments (over 14 days late) would be recorded in a customer's credit report and kept for 24 months as part of their repayment history information, according to CreditSmart.
However, ABA CEO Anna Bligh this week announced these records would not be kept for customers who had been given approval to pause their loan repayments due to COVID-19.
"Banks will report customers as not having missed a repayment, provided they were all up to date when granted relief," Ms Bligh said in a statement.
This promise from the banks also applies to any lender-approved repayment pauses for personal loans and credit cards.
The ABA specified that for customers who were behind in repayments before they were granted a deferral, banks would determine how to report those missed repayments once the deferral period had ended, but in the meantime would not file a report.
"There may be other factors which can affect a customer's credit rating, but customers accepting a COVID-19 loan repayment deferral can rest easy that the deferral will not be one of them," Ms Bligh said.
However it is important to note that if you have not made an arrangement with your bank to defer your repayments during this crisis, then any missed or late payments you do make will likely be recorded on your credit report.
Those struggling financially and looking to pause their home loan repayments should contact their bank as soon as possible, according to Ms Bligh. However, she suggested they consider doing so through the institution's website or smart phone app (if available) due to the "very high volume of calls coming into call centres".
If you are unable to get through to your bank, CEO of the Australian Retail Credit Association, Mike Laing, told Business Insider Australia that "as long as you've made an effort to tell them, your lender can go back, put your account on pause and retrospectively fix a missed repayment on the system".
What a mortgage repayment deferral means for the interest you pay
If you have applied for a COVID-19 repayment break on your mortgage, be aware that many banks are applying "interest capitalisation" to the loan. This means unpaid interest during the deferral period is added on to the principal of the loan, which would mean you pay interest on the unpaid interest as well. As a result, the balance of your loan would typically end up higher after the deferral period, along with higher repayments.
To cover this "interest on interest" effect, CBA announced on 3 April that the bank would be making a one-off payment to customers granted the six-month payment deferral. The size of the payment would be based on the customer's loan amount and interest rate, the bank's announcement stated.
"This means for an average loan of $350,000, CBA will be refunding approximately $45 to offset the effect of interest on interest over the six month period," Group Executive Retail Banking Services, Angus Sullivan, said.
You can speak with your bank to find out how interest capitalisation may impact you.
What other options could you take other than deferring your loan?
Canstar finance expert Steve Mickenbecker said, based on Canstar analysis, using a repayment pause option could "put you behind in terms of paying off your loan" in the long term.
If deferring your home loan repayments is not an option you would like to take, it may be worth talking to your bank about whether there are other avenues available to you to help you meet your loan repayments. For example, you could look into accessing any additional money you may have available in an offset or redraw in your eligible loan, or reduce your repayments to the minimum monthly amount if you had previously been paying more. It may also be worth asking your bank whether they would consider lowering the interest rate on your loan for a period of time to help give you a reprieve on your payments.
Find out what your credit score is with Canstar's free credit score tool.
Follow Canstar on Facebook and Twitter for regular financial updates.
As with all our content, Canstar's Coronavirus coverage will always be free for our readers.