For Aussie couples planning their wedding, the last thing most want to be worrying about is their finances.
However, with a recent EasyWeddings.com.au survey showing that, on average, Aussies ended up spending $10,000 over their original wedding budget, it can be a good idea to think through your financial decisions carefully to avoid falling into debt.
Weddings can be incredibly expensive and stressful. In fact, a Relationships Australia survey found that the majority of Aussies (84.4%) thought financial problems were likely to push couples apart, and this can intensify when emotions are running high during the wedding planning process. So, whether you're looking at finance options to pay for the whole event or need to add more to your original budget, there are plenty of options to consider for the big day.
Dipping into savings
At the simplest level, many couples choose to dip into their existing savings in the lead up to their wedding, or may choose to have a longer engagement period to give them extra time to save. For some couples, the 'bank of mum and dad' can also help with funding for their big day, with EasyWeddings.com.au finding that 59% of Aussie couples received financial assistance from their parents to help with wedding costs.
Using savings could help avoid accumulating high-interest debt which has to be paid off after the big day. However, given the current low-interest rates offered by savings accounts and the juggling of other day-to-day living expenses, savings alone may not stretch to cover the full wedding budget, meaning many Aussies may need to find additional sources of finance for their big day.
Taking out a wedding personal loan
For those looking for additional funds, taking out a low-rate personal loan could be a quick, practical option. Once a wedding budget has been set, borrowers can apply for the necessary loan amount and pay it off each month with fixed monthly repayments, avoiding one big bill at the end. With that being said, it's important to choose the right personal loan for you to make sure you can comfortably manage the repayments and are aware of the total cost over the life of the loan.
While most banks offer unsecured personal loans for wedding festivities, some of these come with relatively high-interest rates, so it's important to do your research. Another option to consider could be with peer-to-peer lenders. These platforms connect borrowers and lenders together and cut out traditional intermediaries such as banks. Whichever option you choose, it's generally a good idea to read the relevant loan documentation and contact the provider if you have any questions before committing to taking on a particular loan.
Thinking outside the box
Doing research to find other creative ways to finance the big day could make a difference to overall spending.
One way to streamline your wedding budget could be through gig economy platforms, such as AirTasker and Fiverr, to source competitive prices for services. While the potential savings can be attractive, it's key that couples review offers on a case-by-case basis to make sure they don't lose out on quality. It will also be important to do your research on particular vendors ahead of time to look into their reliability.
Taking on a side hustle is another way to potentially earn more to put towards a wedding. With options like consulting, freelancing or selling items online, individuals can pick and choose what side projects suit their skillset. By the same token, profits will typically be subject to demand, rather than a set amount drawn from one's own savings or a personal wedding loan.
Tips for financing your wedding
When considering the options for financing a wedding, it could be worth keeping a few things in mind:
Get organised early – As with all major life milestones, it's usually a good idea to plan ahead for all event costs, including the likely price hikes that can come with wedding packages. According to a recent RateSetter survey, over four in ten (43%) customers took out a wedding loan less than six months before their big day, suggesting an increase in last-minute costs is a reality for many.
Prioritise spending – When planning out your wedding budget, there will be a natural give and take to ensure you stick to your budget. It's probably worth prioritising your spending early to determine what is a 'must-have' and what is a 'nice-to-have'.
Budget for surprises – Creating a wedding budget which factors in key items and contingency funds could help you to avoid any nasty surprises. Almost half (45%) of our customers who took out a personal loan did so because they underestimated wedding costs, indicating many needed additional funds that they hadn't initially budgeted for.
Avoid high-interest debt – If you're unable to save enough, consider the lowest interest options available to you, although make sure to consider other factors such as loan fees and features. It could be worthwhile comparing products or speaking with a financial adviser to avoid getting into high-interest, long-term pain.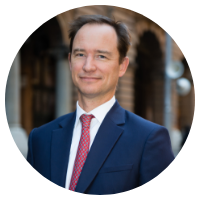 About Daniel Foggo
Daniel Foggo is CEO of RateSetter Australia. He established RateSetter in Australia in 2012, and launched the business to customers in 2014. Daniel was named FinTech Leader of the Year at the inaugural Australian Fintech Awards in 2016 and named Fintech Entrepreneur of the Year at the Australian FinTech Business Awards in 2017.
Cover image source: KiryIV