When it comes to personal loans, the loan term you choose (how long you have to pay off the loan) makes a big difference to how much you pay in interest over the life of the loan. Turns out there's more to choosing a loan than just interest rates and fees.
When choosing a personal loan, you need to think carefully about what loan term (or length) you should sign up for.
Are long-term loans a good idea?
A longer loan term shrinks your monthly repayments – which your wallet will appreciate!
For example, a $10,000 loan over five years at a 10% interest rate would cost around $212/month. That same $10,000 loan repaid over three years would cost more than $100 more, at $323/month.
So for the sake of your day to day budget, it's tempting to take out a longer term to make your repayments smaller, even while you can still afford to contribute more. For these reasons, it's common for people to take out long-term personal loans and repay those loans earlier than the due date.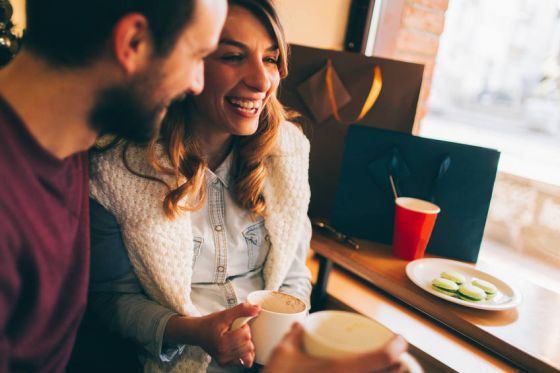 But there is a hidden trap in paying off your loan before its "expiry date", and that is the dreaded early repayment fee.
What is an early repayment fee?
While repaying long-term personal loans earlier than expected is an admirable goal (and well done if you're nearly there!), some lenders will charge you an early repayment fee if you fully repay your loan before the end of your loan term.
Early repayment fees can range from $0 all the way to $800, according to our star ratings research and analysis of 285 personal loans from 73 lenders in 2016. In 2015, our research team found that the most common fee being charged (apart from $0) was $150.
Fixed rate personal loans will generally charge you what is called an "economic cost" or "fixed cost" for repaying a loan earlier than expected. Institutions publish how they calculate this cost, and it is a good idea to get familiar with these calculations if you are thinking about taking out a fixed loan but you know you might repay it early.
Let's take a look at the worst case scenario of an $800 early repayment fee:
A person takes out a loan of $10,000 at 9.00% over a 3-year period, but decides they are able to pay off the balance of the loan early, at 1 year and 6 months.
This person will pay around $720 worth of interest for that 1 year and 6 months.
When you add an $800 early repayment fee on top, the total lender charges add up to $1,520.
This is more than what you would pay in interest if you had just continued to pay the minimum repayment along the whole life of the 3-year loan term – $1,448.
This may be an extreme case, but it is a good example that shows it is always important to check the fees of a loan before deciding to go any further, since you never know when you're going to find yourself in a sticky situation.

What do long-term loans cost compared to short-term loans?
When choosing a loan term, it's worth looking beyond the monthly repayments to calculate how much your loan will cost over its life, repaying both the principal (the loan amount) and the interest.
Using the hypothetical example of a $10,000 loan at an interest rate of 10%, the approximate total cost over the life of your loan could be as follows:
Loan Term
Amount and Rate
Monthly Repayment
Total Cost To Repay
(Principal + Interest)
2 years
$10,000 @ 10%
$461
$11,075
3 years
$10,000 @ 10%
$323
$11,616
5 years
$10,000 @ 10%
$212
$12,748
10 years
$10,000 @ 10%
$132
$15,858
You can make calculations like this using our Personal Loans Calculator – it can tell you both the potential monthly repayments of a loan and the total interest paid on a loan, based on the amount, loan term, and interest rate.
Whatever loan term you choose, make sure you pick a personal loan with a competitive interest rate and fees.
In 2016, Canstar has researched and rated no less than 285 products from 73 lenders. We've separated these into car loans, secured personal loans, and unsecured personal loans so it will be that much easier for you to find what you're after. You can read the 2016 report or compare loans on our website: