Statistics released by the Australian Financial Security Authority (ASFA) today show the highest rate of bankruptcy among Australians since the June quarter 2016.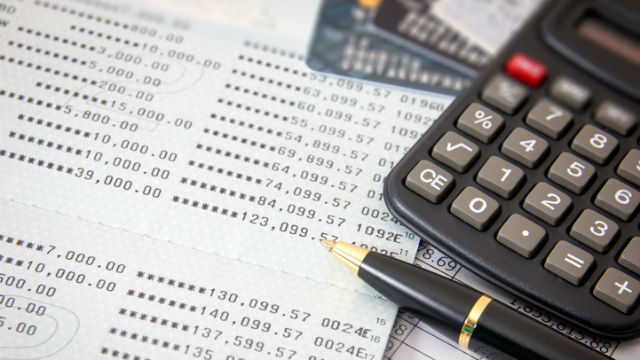 The personal insolvency activity statistics for the September 2017 quarter show total personal insolvencies increased by 8% since the September quarter last year, including debt agreements increasing by 17.5% and personal insolvency agreements up by 40.4%.
Over this quarter there were 4,236 bankruptcies equating to 51.7% of total personal insolvencies.
This is the greatest number of bankruptcies in Australia since the July quarter in 2016 where there were 4,512 declared bankruptcies.
The report also said this was the ninth consecutive quarter in which debt agreements increased in year-on-year terms.
State by state, the breakdown of the statistics were: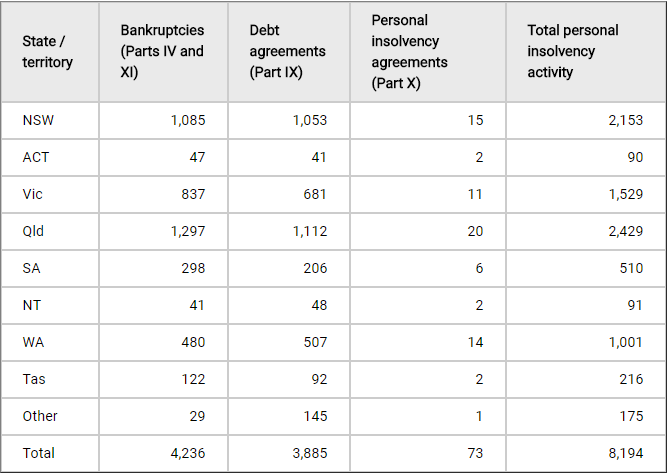 Source: AFSA September 2017 quarterly statistics – personal insolvency.
Your options during financial hardship
Speak with a financial counselling service
There are a number of free, confidential and independent service providers around Australia who can provide support and information if you find yourself in financial problems. These counsellors work with people to help break the cycle of debt and regain control of finances.
Speak with creditors
If you are having troubles repaying your debt, it is a good idea to contact your creditors to negotiate a repayment plan. It is best to speak with your creditors as early as possible to avoid additional interest charges and the stress of receiving phone calls and letters. It is in their best interest to recover the debt so they will often negotiate repayment terms to make them more manageable for you.
Make it formal
If you are still unable to regain control of your finances, you may need to look at your formal options. These include debt agreements, personal insolvency agreements and bankruptcy. You can compare your options on the Australian Financial Security Authority website.