Keen to samba your way around the vibrant and lively Brazil? If you're heading to South America's largest nation and are thinking about a travel money card for your spending while you're there, we've explained some of the factors you might like to consider.
Brazil is the fifth largest country in the world by both population and area, and is the only Portuguese speaking country in South America. Described by the Lonely Planet as 'post-card perfect', Brazil offers lush jungles, colonial villages, unique wildlife and beautiful landscapes. According to CEIC, in 2018 approximately 6.6 million tourists travelled to the country.
Brazil also boasts almost 7,500 kilometres of coastline, from the Amazon basin in the north to Rio Grande do Sul in the south. But whether you're planning to lie on Copacabana Beach for a couple of weeks, or you have a more adventurous itinerary in mind, it might be helpful to plan ahead for how you'll access your spending money.
One way of withdrawing cash and making card payments with retailers during your Brazilian holiday could be to use a travel money card.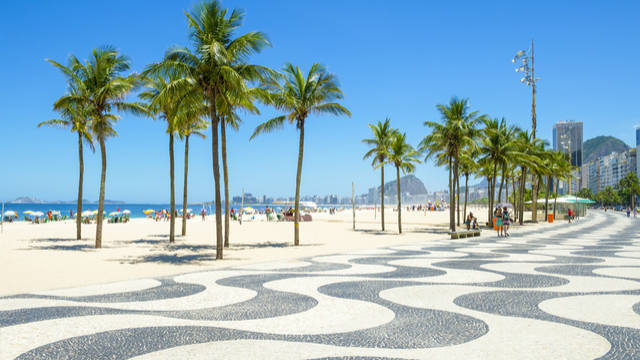 At the time of writing, bear in mind that none of the products on Canstar's database offer the Brazilian real (plural 'reais') as an available currency. Canstar Research notes that this could mean you end up being charged a currency conversion fee each time you make a purchase or withdraw money in Brazil using one of these cards. Therefore, other alternatives you may wish to consider could be to take out your money in cash before you leave or once you arrive in Brazil, or to choose a credit or debit card that suits your needs as a traveller.
How do travel money cards work?
Typically travel money cards work like this: you exchange your Aussie dollars for whatever eligible currency you need and load the money onto your card before your trip. Then, when you arrive at your destination, you can expect to use the card to withdraw cash and make card payments in-store and online at selected outlets. You may also be able to reload your card with extra funds if you need them. Bear in mind, though, that some cards may only offer some of these features.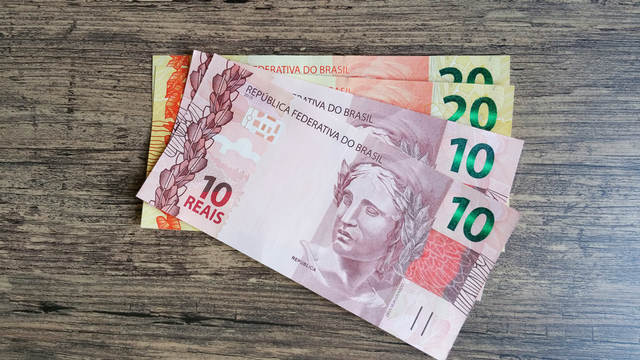 Is a travel money card the right option?
Depending on the type of traveller you are, travel money cards can be useful for a number of reasons. For example:
They allow you to lock in the exchange rate in advance of your trip

They are designed to be easy to use – similar in function to a debit card

They can be used with multiple currencies

They aren't connected to your transaction account, so you can only lose the amount that's on the card if it's stolen
There can also be disadvantages to using a travel money card:
In most cases, travel money cards only offer a limited range of currencies that can be 'loaded onto' the card. If the currency you need isn't part of this range for your travel money card, you will likely be charged a conversion fee each time you use the card to withdraw money from an ATM or make a purchase in that currency.

You may lose out if the exchange rate improves after you've locked in your rate

Travel money cards can come with various fees, such as currency conversion fees, ATM fees and inactivity fees

They may not be accepted everywhere

Some travel cards have a reload delay – that is, it may take several days for you to be able to access extra money you load onto the card
Travel money cards aren't perfect for every situation, or every traveller, and given the limited number of travel money cards on offer in Australia that allow you to load Brazilian Real onto them, it could be smart to consider a combination of different travel money options for your trip to Brazil, such as loose cash, as well as a travel credit or debit card.
What exchange rate will I get?
The exchange rate you might get when converting your Aussie dollars into Brazilian reais is likely to vary depending on when you do the conversion, as exchange rates generally fluctuate regularly due to a number of factors. Check with your currency exchange service provider as to what the current rate is when you are loading money onto a card.
It's important to note, however, that the exchange rate quoted by your card provider may be different to the official exchange rate quoted by the RBA.
This is because travel money card providers typically charge an 'exchange fee' on top of the quoted exchange rate. This fee can vary from card to card, so it's worth comparing what each one offers for each currency – as well as considering the other features and terms offered by the provider – to see which card best suits your needs. It's worth considering that some travel money card providers may not list an 'exchange fee' as such – instead the cost of the exchange to the cardholder would be factored into the exchange rate they offer.
What to be aware of when travelling to Brazil
Credit cards
Major credit cards such as Mastercard and Visa are often widely accepted in major cities like Rio de Janeiro and São Paulo. However, credit cards may not be accepted by smaller vendors and market stalls or if you travel to smaller towns and rural areas. You may also need cash on hand for major tourist attractions like for trips to the Amazon rainforest.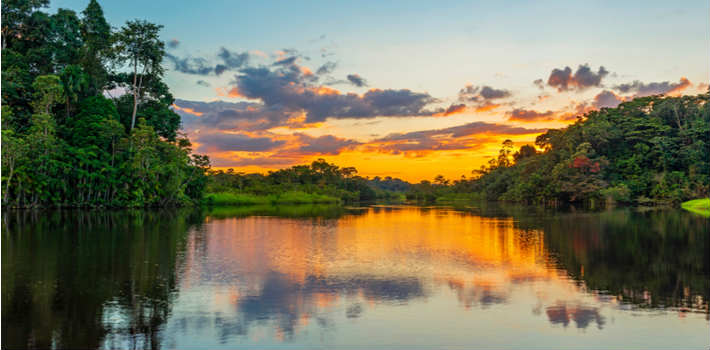 ATMs
Like credit cards, ATMs are also widely available in main cities but you may run into difficulty finding them in smaller towns. It is also important to be aware that, according to the Lonely Planet, credit card cloning has been an issue in Brazil.
Bargaining
Bargaining is a common practice in Brazil but remember to use your common sense. It may be less likely to be a successful strategy in chain stores, supermarkets, restaurants or bars, but you might save yourself a fews reais by haggling for a deal at markets or if you're buying from street vendors.
While bargaining is typically not welcomed by taxi drivers in Brazil, some journeys, such as those from the airport, may be unmetered so you should consider agreeing on a fixed price with your driver before you start your journey.
Tipping
While tipping is not a large part of Brazilian culture, in some circumstances it may be appropriate. Restaurants will often add a 10% serviço charge to the bill, and while it is generally not mandatory to pay it, it is customary to do so.
Where there is no service charge included and you do want to tip for good service, Fodors says 15% is a good amount. In some bars and nightclubs, customers are given a paper ticket that tracks their drinks during the night, and pay what they owe before they leave. Usually a 10% service charge will be added to this ticket.
Don't forget to consider travel insurance
When travelling to Brazil, you may also want to think about an insurance policy to cover you for things like:
Cancellation costs for flights, accommodation and tours
Overseas emergency medical expenses
Travel delay/changed travel plans
Cover for theft or lost luggage and personal items
Compare travel money cards for other destinations