Co-author Maddie Clarey
Dreaming of white sand beaches and drinking out of coconuts? If you're heading to Fiji for a relaxing holiday and considering a travel money card for your spending while you're there, then read on for some factors you may want to think about.
According to the Fiji Bureau of Statistics, Australia is Fiji's largest tourist market, accounting for over 50% of visitors to the island nation. And it's no major surprise that it's so popular with Aussie visitors.  
Fiji has a reputation as the soft coral capital of the world, and when you combine that with highlights like the beautiful Yasawa and Mamanuca island groups, and the friendly locals, it has plenty going for it as a destination.
However, if you want to take full advantage of everything Fiji has to offer, it could be beneficial to plan your spending money in advance. One way to access money while you're there is to use a travel money card.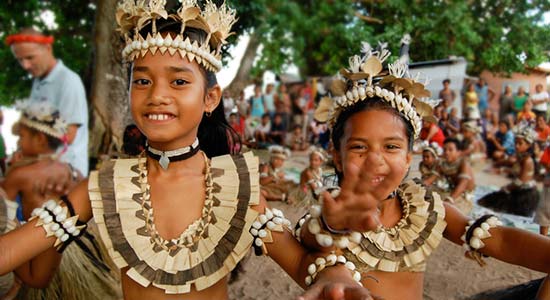 Compare travel money cards for Fiji
The following table displays a snapshot of travel money card products on Canstar's database that can be used for travel to Fiji and with links to providers' websites, sorted by the maximum number of currencies loaded (highest to lowest) then by provider name (alphabetically). Check upfront with your provider and read the PDS to confirm the details of a particular product, and whether it meets your needs, before deciding to commit to it.
How do travel money cards work?
Typically travel money cards work like this: you exchange your Aussie dollars for Fijian dollars – or whatever eligible currency you need – and load them onto your card before your trip. Then, when you arrive in Fiji, you can expect to use the card to withdraw Fijian dollars and make card payments in-store or online at selected outlets. You may also be able to reload your card with extra funds if you need them. Bear in mind, though, that some cards may only offer some of these features.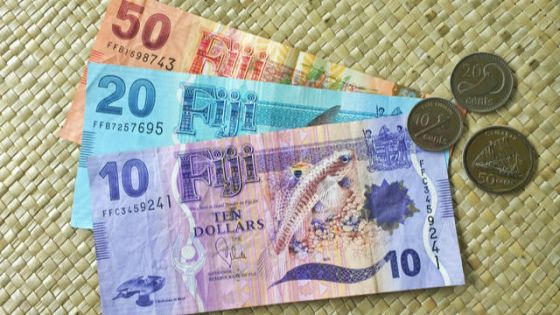 Is a travel money card the right option?
Depending on the type of traveller you are, travel money cards can be useful for a number of reasons. For example:
They allow you to lock in the exchange rate in advance of your trip

They are designed to be easy to use – similar in function to a debit card

They can be used with multiple currencies

They aren't connected to your transaction account, so you can only lose the amount that's on the card if it's stolen
There can also be disadvantages to using a travel money card:
You may lose out if the exchange rate improves after you've locked in your rate

Travel money cards can come with various fees, such as currency conversion fees, ATM fees and inactivity fees

They may not be accepted everywhere

Some travel cards have a reload delay – that is, it may take several days for you to be able to access extra money you load onto the card
Learn more about the potential pros and cons of travel money cards.
Travel money cards aren't perfect for every situation or every traveller, and so it can be smart to consider a combination of different travel money options for your trip to Fiji, such as loose cash, as well as a travel credit or debit card.
Compare Travel Credit & Debit Cards
What exchange rate will I get?
The exchange rate you might get when converting your Aussie dollars into their Fijian equivalent is likely to vary depending on when you load your card, as exchange rates generally fluctuate regularly due to a number of factors. Check with your travel money card provider as to what the current rate is when you are loading money onto a travel money card.
It's important to note, however, that the exchange rate quoted by your card provider may be different to the official exchange rate quoted by the RBA.
This is because travel money card providers typically charge an 'exchange fee' on top of the quoted exchange rate. This fee can vary from card to card, so it's worth comparing what each one offers for the Fijian dollar – as well as considering the other features and terms offered by the provider – to see which card best suits your needs. It's worth considering that some travel money card providers may not list an 'exchange fee' as such – instead the cost of the exchange to the cardholder would be factored into the exchange rate they offer.
What to be aware of when travelling to Fiji
Mastercard, Visa and American Express payments are widely accepted by hotels, restaurants, shops, rental car companies and tour companies in Fiji. However, some businesses may add a 3-5% surcharge to your bill if you do choose to pay by credit card. The Consumer Council of Fiji encourages consumers to report traders who try and impose unreasonably high credit card surcharges.
ATMs should be easy to find around major cities and Australian banks such as ANZ and Westpac have branches in Fiji. But if you're travelling to more rural areas, you should consider planning ahead and having cash on hand as ATMs may be scarce.
Tipping is not customary or required in Fiji. This is because Fiji is a communal society so tipping is considered unnecessary or something that should be shared amongst everyone. Instead, many hotels and resorts will have a 'Christmas Fund' box for employees. So if you do want to leave a gratuity you can donate to this fund and it will be shared amongst staff at Christmas time.
Don't forget to consider travel insurance
When travelling to Fiji you may also want to think about an insurance policy to cover you for things like:
Cancellation costs for flights, accommodation and tours

Overseas emergency medical expenses

Travel delay/changed travel plans

Cover for theft or lost luggage and personal items
At the time of writing, Fiji's only hyperbaric (decompression) chamber is currently undergoing long-term maintenance. So if you're considering diving while in Fiji, Smart Traveller says you should ensure your travel insurance policy covers both diving and evacuation costs.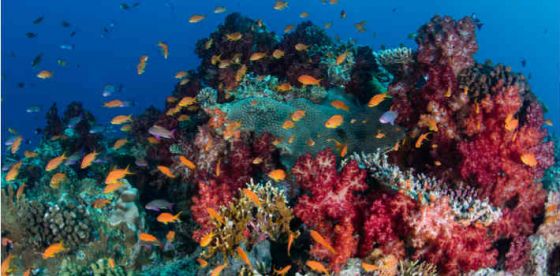 The table below displays a snapshot of travel insurance policies rated by Canstar with links to providers' websites, sorted by Star Rating (highest to lowest) then by provider name (A-Z). These results are based on a couple aged 18-59 travelling to Fiji without cruise cover. Check upfront with your provider and read the PDS to confirm the details of a particular product, and whether it meets your needs, before deciding to commit to it.
Compare Travel Insurance with Canstar
Image Source: Martin Valigursky (Shutterstock)