Planning a holiday to 'the land of the long white cloud'? If so, and if you want to sort your New Zealand dollars in advance, a travel money card could be an option to think about.
According to the Australian Bureau of Statistics, New Zealand is the number one destination for Australian holiday-makers, with 1.42 million visitors making the trip across the ditch in 2017. And according to Tourism New Zealand, just one trip isn't always enough, with the average Australian visitor making four return trips to New Zealand in total during their life.
From cruising through fiords, skiing and snowboarding across snowfields and experiencing the local Maori culture, New Zealand has a lot to offer tourists. If you're one of the many Aussie tourists planning a trip to New Zealand, one way of withdrawing cash and making card payments with retailers during your holiday is to use a travel money card.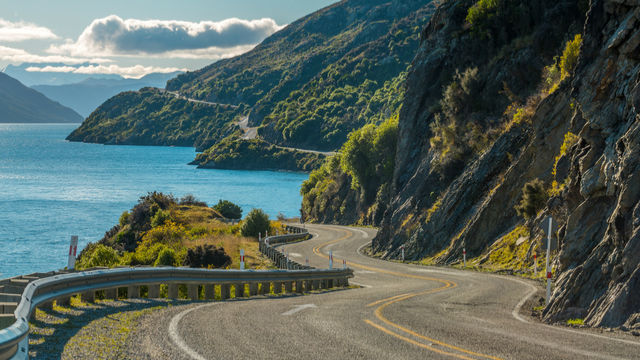 Compare travel money cards for New Zealand
The following table displays a snapshot of travel money card products on Canstar's database that can be used for travel to New Zealand, sorted by Star Rating (highest to lowest) then by provider name (alphabetically). Check upfront with your provider to confirm the details of a particular product, and whether it meets your needs, before deciding to commit to it.
How do travel money cards work?
Typically travel money cards work like this: you exchange your Aussie dollars for your currency of choice – in this case New Zealand dollars – and load them onto your card before your trip. Then, when you arrive in New Zealand, you can expect to use the card to withdraw New Zealand dollars and make card payments in-store or online at selected outlets. You may also be able to reload your card with extra funds if you need them. Bear in mind, though, that some cards may only offer some of these features.
Is a travel money card the right option?
Depending on the type of traveller you are, travel money cards can be useful for a number of reasons. For example:
They allow you to lock in the exchange rate in advance of your trip

They are designed to be easy to use – similar in function to a debit card

They can be used with multiple currencies

They aren't connected to your transaction account, so you can only lose the amount that's on the card if it's stolen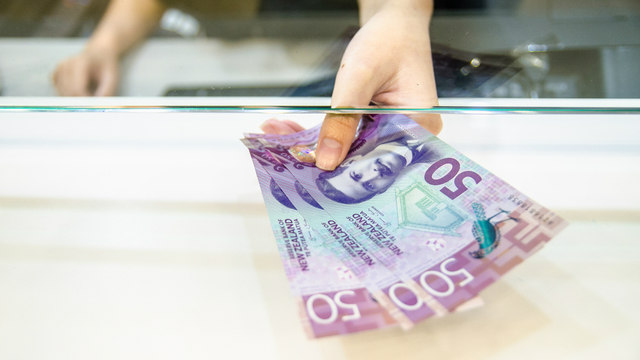 There can also be disadvantages to using a travel money card:
You may lose out if the exchange rate improves after you've locked in your rate

Travel money cards can come with various fees, such as currency conversion fees, ATM fees and inactivity fees

They may not be accepted everywhere

Some travel cards have a reload delay – that is, it may take several days for you to be able to access extra money you load onto the card
Travel money cards aren't perfect for every situation or every traveller, and so it can be smart to consider a combination of different travel money options for your trip to New Zealand, such as loose cash, as well as a travel credit or debit card.
What exchange rate will I get?
The exchange rate you might get when converting your Aussie dollars into their New Zealand equivalent is likely to vary depending on when you load your card, as exchange rates generally fluctuate regularly due to a number of factors. Check with your travel money card provider as to what the current rate is when you are loading money onto a travel money card.
It's important to note, however, that the exchange rate quoted by your card provider may be different to the official exchange rate quoted by the RBA.
This is because travel money card providers typically charge an 'exchange fee' on top of the quoted exchange rate. This fee can vary from card to card, so it's worth comparing what each one offers for the New Zealand dollar – as well as considering the other features and terms offered by the provider – to see which card best suits your needs. It's worth considering that some travel money card providers may not list an 'exchange fee' as such – instead the cost of the exchange to the cardholder would be factored into the exchange rate they offer.
What to be aware of when travelling to New Zealand
In terms of card v cash usage, New Zealand is very similar to Australia. Typically the majority of businesses in New Zealand will accept credit card payment, particularly Visa and Mastercard.
New Zealand does have a bit of a reputation for being an expensive place. So, if you're planning a trip to New Zealand, it could be worth drawing up a budget to help you manage your spending so you have enough New Zealand dollars in your pocket (or on your travel money card) for the things you really want to see and do.
The good news is that tipping is not customary in New Zealand. Like in Australia, you don't have to leave a gratuity for service at restaurants or cafes unless you feel the service is truly exemplary. Even then, a 5-10% tip will be enough. In hotels, tipping $1 or $2 for each bag that is carried can be seen as a nice gesture. For tours, tipping is a bit more common given their services are targeted towards tourists. So while tipping is not obligatory, if you feel your tour guide did a very good job, tipping a few dollars will likely be appreciated.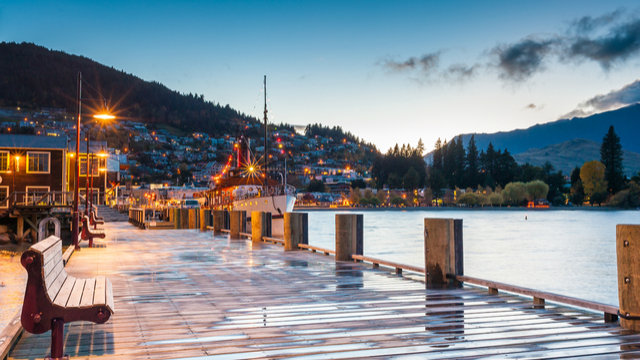 Don't forget to consider travel insurance
Some parts of New Zealand are known to be popular with those seeking adventure during their holiday. Smart Traveller advises visitors to make sure their travel insurance covers all the activities they are going to do. Be sure to check any insurance limitations and conditions, particularly for snow sports and adventure activities.
Cancellation costs for flights, accommodation and tours

Overseas emergency medical expenses

Travel delay/changed travel plans

Cover for theft or lost luggage and personal items
The table below displays a snapshot of travel insurance policies rated by Canstar with links to providers' websites, sorted by Star Rating (highest to lowest) then by provider name (A-Z). These results are based on a couple aged 18-59 travelling to New Zealand. Check upfront with your provider and read the PDS to confirm the details of a particular product, and whether it meets your needs, before deciding to commit to it.
Compare travel money cards for other destinations