Considering a trip to South Africa? If you're thinking about a travel money card for your holiday spending, here are some factors that might be worth considering.
According to the South African Department of Tourism, over 9,100 Australian tourists travelled to the country in July 2019 alone. It's not hard to imagine why. There's certainly no shortage of activities to attract visitors, from once-in-a-lifetime wildlife experiences in Kruger National Park, to the dramatic Table Mountain in Cape Town.
South Africa also acknowledges its turbulent history with places such as the Apartheid Museum in Johannesburg and Robben Island. If you're making the trip all the way across the Indian Ocean, one way of withdrawing cash and making card payments with some retailers in South Africa could be to use a travel money card.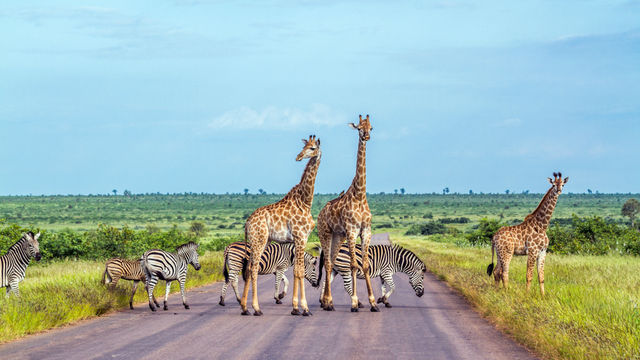 How do travel money cards work?
Typically travel money cards work like this: you exchange your Aussie dollars for South African rand – or whatever eligible currency you need – and load them onto your card before your trip. Then, when you arrive in South Africa, you can expect to use the card to withdraw South African rand and make card payments in-store or online at selected outlets. You may also be able to reload your card with extra funds if you need them. Bear in mind, though, that some cards may only offer some of these features, and not all cards will necessarily allow you to load rand onto them.
Is a travel money card the right option?
Depending on the type of traveller you are, travel money cards can be useful for a number of reasons. For example:
They allow you to lock in the exchange rate in advance of your trip

They are designed to be easy to use – similar in function to a debit card

They can be used with multiple currencies

They aren't connected to your transaction account, so you can only lose the amount that's on the card if it's stolen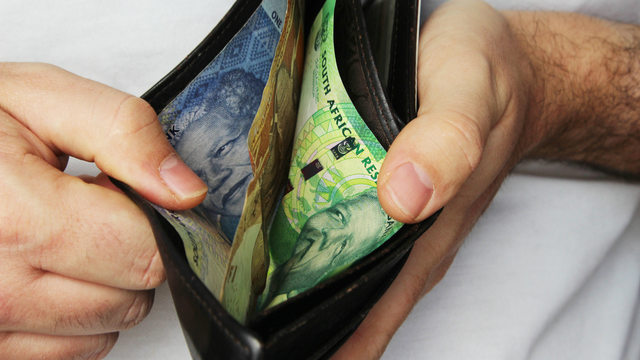 There can also be disadvantages to using a travel money card:
In many cases, travel money cards only offer a limited range of currencies that can be 'loaded onto' the card. If the currency you need (such as South African rand) isn't part of this range for your travel money card, you will likely be charged a conversion fee each time you use the card to withdraw money from an ATM or make a purchase in that currency.

You may lose out if the exchange rate improves after you've locked in your rate

Travel money cards can come with various fees, such as currency conversion fees, ATM fees and inactivity fees

They may not be accepted everywhere

Some travel cards have a reload delay – that is, it may take several days for you to be able to access extra money you load onto the card.
Travel money cards aren't perfect for every situation or every traveller, and so it could be smart to consider a combination of different travel money options for your trip to South Africa, such as loose cash, as well as a travel credit or debit card.
What exchange rate will I get?
The exchange rate you might get when converting your Aussie dollars into South African rand is likely to vary depending on when you load your card, as exchange rates generally fluctuate regularly due to a number of factors. Check with your travel money card provider as to what the current rate is when you are loading money onto a travel money card.
It's important to note, however, that the exchange rate quoted by your card provider may be different to the official exchange rate quoted by the RBA.
This is because travel money card providers typically charge an 'exchange fee' on top of the quoted exchange rate. This fee can vary from card to card, so it's worth comparing what each one offers for the South African rand – as well as considering the other features and terms offered by the provider – to see which card best suits your needs. It's worth considering that some travel money card providers may not list an 'exchange fee' as such – instead the cost of the exchange to the cardholder would be factored into the exchange rate they offer.
What to be aware of when travelling to South Africa
South Africa has a well-developed financial system and bank network. Major credit cards such as Visa and Mastercard are widely accepted and ATMs are available throughout the country. However, the Lonely Planet recommends that you have cash on hand if visiting rural areas like Kruger National Park as ATMs are usually scarce and can be temperamental at times.
According to Smartraveller, ATM scams and credit card fraud does sometimes occur in South Africa. It advises visitors to avoid using ATMs that open onto the street and to instead use machines in controlled areas, such as in banks, shops and shopping centres.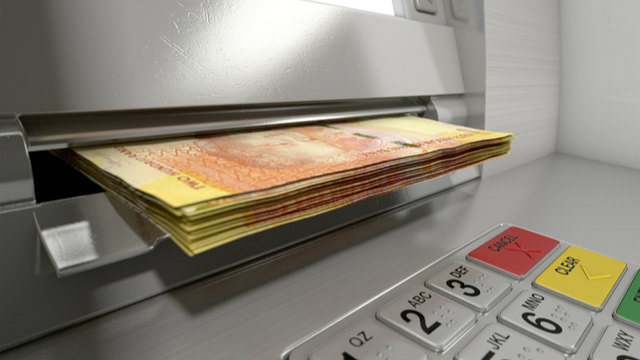 In South Africa, tipping is often expected. According to the Lonely Planet, for cafes and restaurants, a tip of 10-15% of the bill is generally appropriate, while for hotels, a tip of 10 to 20 rand may be appropriate, depending on the situation.
If you go on safari, while it is not compulsory to tip rangers and trackers, it can be a good idea to do so if they made your experience a memorable one. According to Safari Guide Africa, the average tip for a ranger will be 200 to 300 rand per family or couple. For trackers, usually 100 to 200 rand per family or couple is considered appropriate.
If you're renting a car during your holiday, you might also come across car guards in South Africa. These are people who offer to help you park and look after your car while you're away. Use your discretion when choosing to use their services but if you decide to do so, usually two to five rand is appropriate if you give a tip.
Another South African phenomenon is petrol station attendants. They typically refuel your car, clean your windscreen and may also check your oil and tyres. Tips will depend on how much they help you, but usually giving a couple of rand is customary.
Don't forget to consider travel insurance
When travelling to South Africa you may also want to think about an insurance policy to cover you for things like:
Cancellation costs for flights, accommodation and tours

Overseas emergency medical expenses

Travel delay/changed travel plans

Cover for theft or lost luggage and personal items
Compare travel money cards for other destinations