Heading for a trip to Europe? If you're thinking about using a travel money card for your spending in places like Italy, France, Spain or even Liechtenstein, here are some factors you might like to consider.
Europe is big – like, really big. It encompasses 10.18 million square kilometres, is home to over 740 million people and is made up of 50 sovereign states. Some of the world's most visited destinations are in Europe, like the city of love, Paris; the city of high fashion, Milan; and the German capital, Berlin, with its rich history and world-renowned art scene.
In addition to these tourism hotspots, there are countless hidden gems to see in countries like Georgia, Croatia and Iceland. And while it may not be possible to see all of Europe in one lifetime, even if you just stick a pin in a map of Europe, there's a decent chance you'll end up somewhere pretty interesting.
One way of withdrawing cash and making card payments with some retailers during your European holiday is to use a multi-currency travel money card. It could be a particularly useful option to consider for a European trip, given the number of different countries and currencies in play there.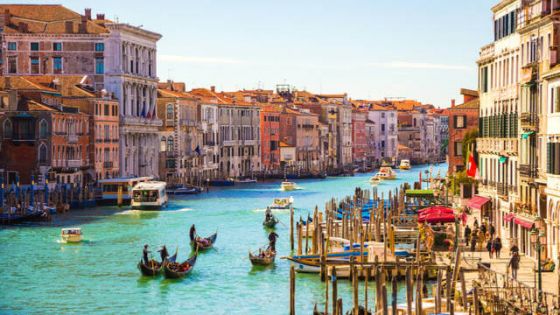 Compare travel money cards for Europe
The following table displays a snapshot of travel money card products on Canstar's database, sorted by Star Rating (highest to lowest) then by provider name (alphabetically) that can be used for travel to France, with link to providers' websites. Remember, the Euro is the official currency of France as well as a large number of other European countries. However, not all countries in Europe use the Euro so you may need to check if a travel money card would be suitable for all of the countries you plan to visit during your trip. Also check upfront with your provider and read the PDS to confirm the other details of a particular product, and whether it meets your needs before deciding to commit to it.
What currencies do I need in Europe?
The Euro is the official currency of 19 of the 28 member states of the European Union (EU) and it is used in the following EU countries: Austria, Belgium, Cyprus, Estonia, Finland, France, Germany, Greece, Republic of Ireland, Italy, Latvia, Lithuania, Luxembourg, Malta, The Netherlands, Portugal, Slovakia, Slovenia and Spain.
EU member countries that do not use the Euro include:
Bulgaria (lev)

Croatia (kuna)

Czech Republic (koruna)

Denmark (Danish krone)

Hungary (forint)

Po

land (

zloty)

Romania (leu)

Sweden (krona)

United Kingdom (Great British Pounds)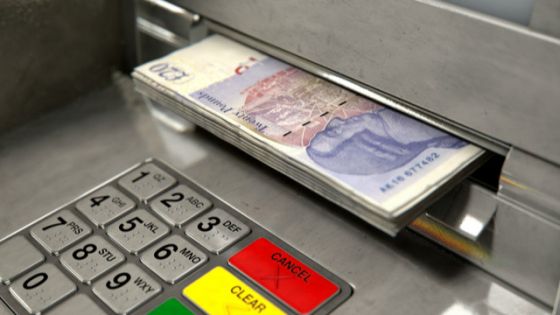 There are also a few nations which are not EU members but do use the Euro, such as Andorra, Monaco, San Marino and Vatican City.
And to complicate things a little bit more, there are also some countries that aren't part of the EU but which are part of the continent of Europe and which have their own currency. Examples include:
Albania (lek)

Georgia (lari)

Iceland (Icelan

dic

króna)

Liechtenstein (Swiss franc)

Norway (Norwegian krone)

Switzerland (Swiss franc)

Turkey (lira)
Don't forget that a travel money card may be able to hold multiple international currencies, but it's worth checking whether all the currencies you'll need are covered by a particular card.
How do travel money cards work?
Typically travel money cards work like this: you exchange your Aussie dollars for Euros – or whatever eligible currency you need – and load them onto your card before your trip. Then, when you arrive in Europe, you can expect to use the card to withdraw cash and make card payments in-store and online at selected outlets. You may also be able to reload your card with extra funds if you need them. Bear in mind, though, that some cards may only offer some of these features.
Is a travel money card the right option?
Depending on the type of traveller you are, travel money cards can be useful for a number of reasons. For example:
They allow you to lock in the exchange rate in advance of your trip

They are designed to be easy to use – similar in function to a debit card

They can be used with multiple currencies

They aren't connected to your transaction account, so you can only lose the amount that's on the card if it's stolen
There can also be disadvantages to using a travel money card:
You may lose out if the exchange rate improves after you've locked in your rate

Travel money cards can come with various fees, such as currency conversion fees, ATM fees and inactivity fees

They may not be accepted everywhere

Some travel cards have a reload delay – that is, it may take several days for you to be able to access extra money you load onto the card

Depending on the particular card and where you travel, you may not be able to load every currency you need onto the card
Travel money cards aren't perfect for every situation, or every traveller, and so it can be smart to consider a combination of different travel money options for your trip to Europe, such as loose cash, as well as a travel credit or debit card.
What exchange rate will I get?
The exchange rate you might get when converting your Aussie dollars into Euros, or whatever European currency you need, is likely to vary depending on when you load your card, as exchange rates generally fluctuate regularly due to a number of factors. Check with your travel money card provider as to what the current rate is when you are loading money onto a travel money card.
It's important to note, however, that the exchange rate quoted by your card provider may be different to the official exchange rate quoted by the RBA.
This is because travel money card providers typically charge an 'exchange fee' on top of the quoted exchange rate. This fee can vary from card to card, so it's worth comparing what each one offers for the currency you need – as well as considering the other features and terms offered by the provider – to see which card best suits your needs. It's worth considering that some travel money card providers may not list an 'exchange fee' as such – instead the cost of the exchange to the cardholder would be factored into the exchange rate they offer.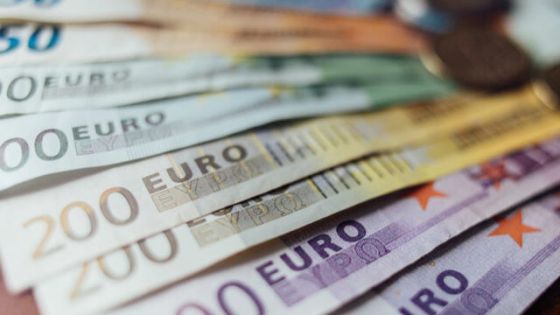 What to be aware of when travelling to Europe
Cash versus card usage will vary depending on where you are in Europe. For example, some European countries are heavily cash reliant. Research conducted by the European Central Bank in 2016 found that the most cash-dependent European countries were Malta (92% of transactions) and Greece and Cyprus (88% of transactions). On the other hand, some European countries prefer payment by credit card. Sweden is the most cashless society in the world with half the country's retailers predicting that they will stop accepting cash by 2025. Similarly, in Iceland card is the preferred method of payment with locals rarely using cash for even the smallest of purchases.
Tipping etiquette may also vary from one country to the next. In most casual restaurants across Europe, a tip of 5-10% will be appropriate if you are happy with the service. However, many places in Western Europe, such as France and Italy, will include a service charge on your bill. Be sure to check your menu and bill before paying. You can read our tipping guide here for a bit of background on the tipping cultures of various European countries.
Don't forget to consider travel insurance
When travelling to Europe you may also want to think about an insurance policy to cover you for things like:
Cancellation costs for flights, accommodation and tours

Overseas emergency medical expenses

Travel delay/changed travel plans

Cover for theft or lost luggage and personal items
The table below displays a snapshot of travel insurance policies rated by Canstar with links to providers' websites, sorted by Star Rating (highest to lowest) then by provider name (A-Z). These results are based on a couple aged 18-59 travelling to Germany. If you are travelling to multiple countries in Europe as part of a trip, consider checking up front with your provider and reading the PDS to ensure a policy will be appropriate for the various destinations you will be visiting, and is otherwise suited to your needs too.
Compare travel money cards for other destinations