Planning a holiday to Thailand and considering a travel money card to access your baht on the road? Here are some factors you might like to consider.
Thailand is one of the more popular destinations for Aussie travellers; it's relatively close, can work out as a cheaper option than some other locations, and is known for having some pretty delicious food. According to the Australian Department of Foreign Affairs and Trade, approximately 800,000 Australians visit the 'land of smiles' each year.
Whether you're planning on soaking in the misty mountains and rice paddies in the north or enjoying the tropical beaches and nightlife in the south, it might be a good idea to plan how you're going to access your funds.
One way of withdrawing cash and making card payments with retailers during your Thai holiday is to use a travel money card.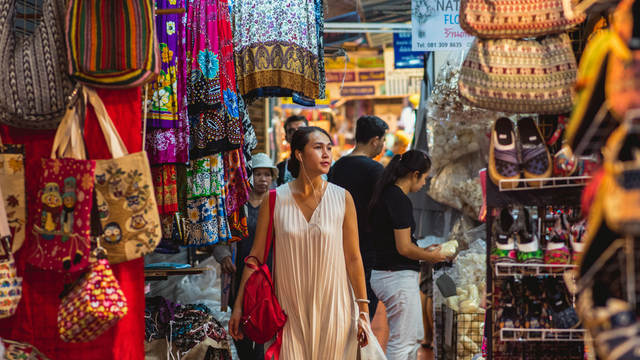 Compare travel money cards for Thailand
The following table displays a snapshot of travel money card products on Canstar's database available for travel to Thailand, sorted by Star Rating (highest to lowest) then by provider name (alphabetically). Check upfront with your provider and read the PDS to confirm the details of a particular product, and whether it meets your needs, before deciding to commit to it.
How do travel money cards work?
Typically travel money cards work like this: you exchange your Aussie dollars for Thai baht – or whatever eligible currency you need – and load them onto your card before your trip. Then, when you arrive in Thailand, you can expect to use the card to withdraw Thai baht and make card payments in-store or online at selected outlets. You may also be able to reload your card with extra funds if you need them. Bear in mind, though, that some cards may only offer a selection of these features.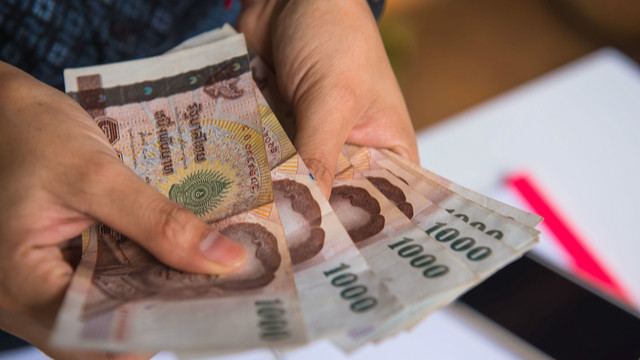 Is a travel money card the right option?
Depending on the type of traveller you are, travel money cards can be useful for a number of reasons. For example:
They allow you to lock in the exchange rate in advance of your trip

They are designed to be easy to use – similar in function to a debit card

They can be used with multiple currencies

They aren't connected to your transaction account, so you can only lose the amount that's on the card if it's stolen
There can also be disadvantages to using a travel money card:
You may lose out if the exchange rate improves after you've locked in your rate

Travel money cards can come with various fees, such as currency conversion fees, ATM fees and inactivity fees

They may not be accepted everywhere

Some travel cards have a reload delay – that is, it may take several days for you to be able to access extra money you load onto the card
Travel money cards aren't perfect for every situation, or every traveller, and so it can be smart to consider a combination of different travel money options for your trip to Thailand such as loose cash, as well as a travel credit or debit card.
What exchange rate will I get?
The exchange rate you might get when converting your Aussie dollars into Thai baht is likely to vary depending on when you load your card, as exchange rates generally fluctuate regularly due to a number of factors. Check with your travel money card provider as to what the current rate is when you are loading money onto a travel money card.
It's important to note, however, that the exchange rate quoted by your card provider may be different to the official exchange rate quoted by the RBA.
This is because travel money card providers typically charge an 'exchange fee' on top of the quoted exchange rate. This fee can vary from card to card, so it's worth comparing what each one offers for the Thai baht – as well as considering the other features and terms offered by the provider – to see which card best suits your needs. It may also be worth considering that some travel money cards providers may not list an 'exchange fee' as such – instead the cost of the exchange to the cardholder would be factored into the exchange rate they offer.
What to be aware of when travelling to Thailand
Many places in Thailand deal only with cash. Aside from some high-end hotels, restaurants and shopping centres, large numbers of businesses including tourist attractions expect cash payment. But be wary of using 1000 baht notes, as shop owners may question the bill's authenticity and could refuse to accept it.
If you do need to withdraw money, ATMs are widely available in cities, near most beaches and even in some smaller towns. Keep in mind, though, that Thai ATMs often charge a fixed fee of 200 baht per withdrawal.
Generally, tipping is not expected but is appreciated. Exceptions can include some restaurant hotels and upscale restaurants which may charge a 10% service fee.
If you're considering riding in a tuk-tuk, fare haggling is common. Tuk-tuks generally do not have meters so it can be a good idea to agree on the price before you take off. Taxis, in contrast, usually use a meter and this generally this will work out cheaper than agreeing to a fare.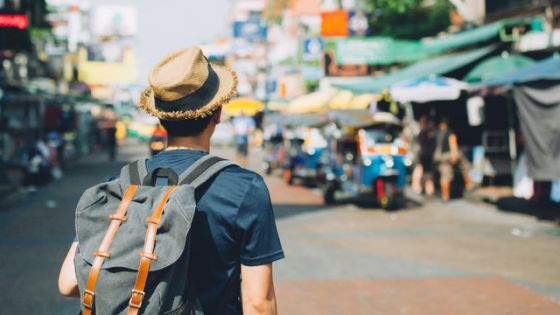 Don't forget to consider travel insurance
When travelling to Thailand you may also want to think about an insurance policy to cover you for things like:
Cancellation costs for flights, accommodation and tours

Overseas emergency medical expenses

Travel delay/changed travel plans

Cover for theft or lost luggage and personal items
According to Smart Traveller, Thailand has one of the highest traffic-related fatality rates in the world, with motorcyclists particularly at risk. If you are considering motorcycling on your holiday, Smart Traveller says to check your insurance policy covers this.
Smart Traveller also advises you to ensure you are covered for any adventure activities you may do participate in – such as scuba diving, bungee jumping and elephant safaris.
The table below displays a snapshot of travel insurance policies rated by Canstar, sorted by Star Rating (highest to lowest) then by provider name (alphabetically). These results are based on a couple aged 18-59 travelling to Thailand. Check upfront with your provider and read the PDS to confirm the details of a particular product, and whether it meets your needs, before deciding to commit to it.
Compare travel money cards for other destinations
Main image Source: Balate Dorin (Shutterstock)