More than 70,000 cases of influenza have been reported so far this year, according to statistics released by the Immunisation Coalition.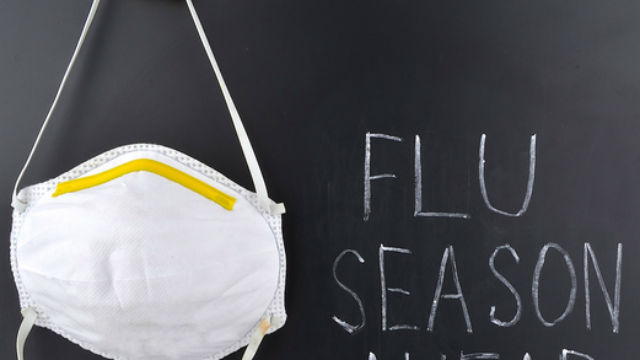 This includes a record-breaking 30,000 cases reported last month alone, pushing 2017 close to breaking 2015's all-time annual flu diagnosis record of 100,000 people.
According to the Professor Paul Van Buynder, Chairman of the Immunisation Coalition, these numbers are just the beginning.
"I'm confident this is not just the biggest on record but the largest flu outbreak we've seen for some time," Van Buynder said.
With fewer than 10% of children estimated to be vaccinated against the flu, this year's record-breaking flu figures are being blamed on the high rates of it among children.
"These are the super-spreaders in the schools, to their grandparents and to others … and they're keeping the flu spreading within the community itself," Van Buynder said.
"These children clearly not just spread the virus within the community but they do suffer significant consequences themselves, particularly under the age of five."
Professor Van Buynder says it's important that funding is provided to add the flu vaccine to the national immunisation program for children.
Immunisation awareness
Source: Australian Gov Department of Health
In the Government's immunisation facts campaign this year, immunologist Professor Ian Frazer says that by immunising yourself and your children, you are also protecting other children.
"Some children don't respond to vaccines," he says.
"But if you make sure that enough people in the community are protected by vaccines, then if an infection comes it can't spread.
"Immunisation saves lives."
Immunisation facts
Immunisation refers to the process of protecting people against illness by injecting their body with micro-organisms.
These pathogens stimulate the body's natural defence mechanisms against infection and help to build up our immune system so that we are protected during an outbreak.
While some people are at a higher risk of influenza complications, anyone can catch the disease.
Some of the symptoms to look out for are:
The sudden appearance of a high fever (38 °C or more)
A dry cough
Body aches (especially in the head, lower back and legs)
Feeling extremely weak and tired (and not wanting to get out of bed).
Chills
Aching behind the eyes
Loss of appetite
Sore throat
Runny or stuffy nose