You may know about Botox being used to help preserve or return people to their more youthful selves, but it can be used for a variety of applications including to treat serious medical conditions.
Seemingly becoming more and more accessible these days and offered in a range of locations from beauty salons to dentists, Botox is a popular and widely used treatment. However, it can become a costly, lifelong commitment. Here we've compiled information on some of the important bits you need to know, including how it works and how much you could expect to pay (now and in the long run).
What is Botox, really?
Initially seen as the go-to anti-wrinkle injectable solution for celebrities, Botox is the common brand name for botulinum toxin type A. Healthdirect Australia describes it as a purified neurotoxin complex (toxic to our nervous system) that can be used for some cosmetic and medical purposes.
Botox works by targeting the nervous system to stop nerve signals from reaching muscles. This causes muscles to relax and prevents the skin from creasing and causing wrinkles.
How much does Botox cost?
The cost of a single Botox treatment could be anywhere between $300 to $700 according to an investigation by SBS Insight, depending on the area/s you target and how many units are required. The greater the area or number of areas you treat, the higher the cost.
According to SBS, a single unit can cost between $9 and $15, and a treatment to the forehead, for example, might require between 10 and 20 units. The effect is temporary, lasting for three to four months, which means it could become a repeat cost if you maintain treatments.
Despite the ongoing costs, the procedure remains popular in Australia. According to the Australasian College of Cosmetic Surgery (ACCS), Australians spend around $350m on Botox treatments each year. In fact, we spend more on cosmetic procedures per capita than the US.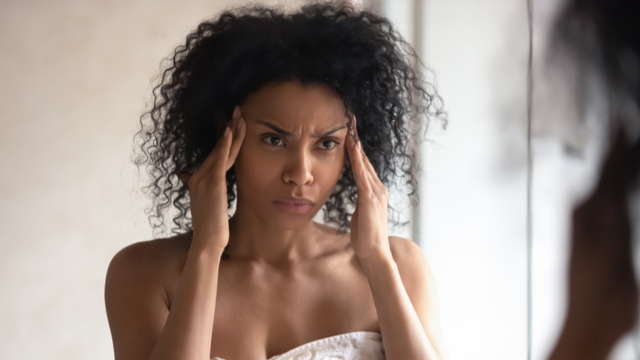 Why would you get Botox?
Cosmetic Botox is generally used as an anti-wrinkle treatment for the upper face – typically targeting laugh lines, crow's feet, and deeply ingrained forehead lines. However, Healthdirect Australia also lists a number of medical reasons for Botox use, such as for treatment of chronic migraines, teeth-grinding, incontinence and excessive sweating. It's important you first talk to your GP to see if it's suitable for you.
Is Botox covered by health insurance?
It's unlikely that private health insurance will cover Botox in non-medically necessary cases, such as to improve appearance where no prior injury or acquired deformity exists. So, if it is purely a cosmetic procedure, it's likely you'll need to pay for all treatment costs.
If you need Botox for medical reasons, then you might be eligible to recover some costs. Currently, Botox is subsidised on the Pharmaceutical Benefits Scheme in some cases, such as when used to treat sufferers of chronic migraines.
Private health insurance may offer some cover for the costs of medically necessary treatments using Botox, depending on the terms and conditions of your policy. According to Canstar Research, Botox would fall under the category that the underlying issue being treated is in. For example, Botox injections to treat chronic migraines would fall under the Brain and Nervous System category, which is included in policies from the Bronze tier and up, but may also be included in a Basic Plus policy.
It's also important to note that private hospital cover will only cover you for hospital treatments, so if the Botox procedure wasn't completed at a hospital, you likely won't be able to make a claim. It's a good idea to read your policy's product disclosure statement (PDS) or talk to your provider to find out if your procedure is covered, what your excess is (the amount you will pay your insurer when you make a claim) and whether any waiting periods apply, or compare health insurance policies to find one suitable for your needs.
If you are thinking about taking out a new policy, it is a good idea to consider factors like premiums, out-of-pocket fees, policy inclusions and exclusions, and any waiting periods that could affect your claim.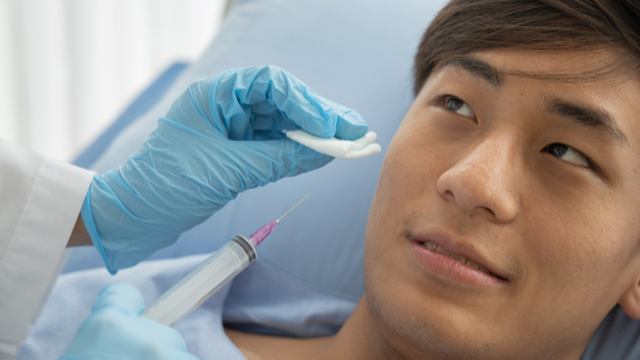 What could go wrong?
When correctly administered, Botox is considered safe, according to Betterhealth, however side effects can still occur in some cases. Side effects that can occur are generally temporary and around the injection area, including drooping eyelids, bruising, headache, face pain, redness, swelling or numbness. In rare cases, side effects can spread from the injection site and cause more serious side effects with swallowing, speaking or breathing.
It's important to understand that Botox is a potent bacterial neurotoxin that can be dangerous if misused. According to the ACCS, by law you must have a medical consultation with a doctor prior to treatment. Additionally, Botox must be administered by a qualified health practitioner (a doctor), or under their supervision.
In 2018, the ACCS called on the Australian Government to strengthen guidelines on cosmetic surgery to increase protection for patients by introducing an accreditation system for practitioners. This came about following concerns of an increasing number of non-medical injectors, for example in beauty clinics, that offer the treatment under a doctor's supervision, which could be via Skype. Even dentists are now offering the cosmetic treatment and Botox parties are taking place in some living rooms.
Given the risks, it's highly recommended to do your research on practitioners before commencing treatments, and keep in mind that there are widespread reports of botched cosmetic procedures both in Australia and abroad that were performed by inexperienced or unqualified practitioners.
It is a good idea to familiarise yourself with the ACCS' patient factsheet, which includes more information about cosmetic treatments and key questions to ask your practitioner before undergoing any treatment.
---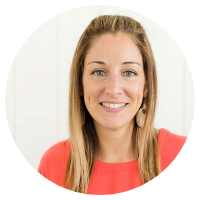 Kelly Stone is an experienced content writer with a Bachelor of Journalism, a Graduate Certificate in Communication at Griffith University and a Postgraduate Certificate in Business (HR) at the University of Southern Queensland. She's long been the go-to writer for accountants and financial planners who need help making complex stuff, like finance, more enjoyable and accessible for their readers using simple, punchy words with zero jargon. Kelly is now a corporate writing and recruitment marketing specialist at Craft My Content.