Looking for
private health insurance
for your family? There are many policy options out there provided by health funds, so how do you work out what's best for you?
What types of family health insurance policies are available?
Family health insurance policies are designed to provide cover to you, your partner and your children (up to a certain age) for medical appointments or treatments outside of the public Medicare system. These policies generally offer one of the following three types of cover:
Family hospital cover
Family hospital policies can provide cover for treatment as a private patient in either a public or private hospital. They can help cover some of your costs for things like in-hospital treatment by a doctor of your choice, accommodation to stay in a ward and theatre fees for surgery.
The Private Health Insurance Ombudsman explains that up until now, many insurers have classified their hospital policies into four general levels of cover – top, medium, basic and public. However, from 1 April 2019, insurers have 12 months to implement a new categorisation system, with Gold, Silver, Bronze and Basic being the four main tiers. The level you choose for your family will help determine how much you pay in premiums and which hospital treatments or procedures you will be covered for.

Family extras cover
Family extras (also known as ancillary or general treatment) insurance can provide a level of cover for you and your family for all or part of the costs of non-hospital health services such as dental and optical. Extras policies generally fall under three levels of cover – comprehensive, medium and basic. Exact coverage levels will vary between different insurers, but as a general rule, comprehensive cover offers a more extensive range of services and higher benefits for claiming than medium and basic.
Extras benefits that may be worth considering for your family include:
Dental and orthodontic treatment
Optical services
Physiotherapy
Pharmacy
Podiatry
Speech therapy
Chiropractic treatment
Diet and nutrition
Bear in mind that not all of these treatments will necessarily be available under every extras policy, so it could be worth checking with your insurer or reading the policy disclosure statement (PDS) to work out if a policy you're considering will meet your family's needs.
Combined family hospital & extras cover
If you want to take out hospital as well as extras cover for your family you can usually purchase both in a combined policy. Most insurers will allow you to mix and match different hospital and extras policies to help meet your family's needs, meaning that you could take out a combined Gold hospital and medium extras policy, for example.

How do I know what family health insurance cover to get?
Family health insurance policies are designed to provide cover for families of all shapes and sizes. One of the biggest factors in choosing your family health cover is the age and lifestyle of your family, as well as their medical history.
If you are a growing family and are planning to have another child, then purchasing or upgrading to a hospital policy that includes pregnancy cover may be worth considering. Under the new system, the Federal Government has advised that only Gold-tier hospital policies will include obstetrics as a minimum requirement.
Likewise, if your children are school-aged or younger, you may consider a policy that provides cover for a wide range of eventualities, as we know some kids can be susceptible to illness and accidents .
You may also choose to consider whether extras cover would be beneficial depending on your family's needs, should you require health services such as general dental, speech therapy or podiatry. It is always worth weighing up the costs against the potential benefits you may receive.
If your kids are older (i.e. teenagers and young adults) but are still covered by your policy, you may want to weigh up whether a different level of extras cover could be suited to your situation, as their medical needs may change over time. For example, they may need prescription glasses, physiotherapy or orthodontic work. Alternatively, you may decide they are likely to require lower levels of cover during this particular phase. Of course, finding an appropriate level of hospital cover is also an important consideration.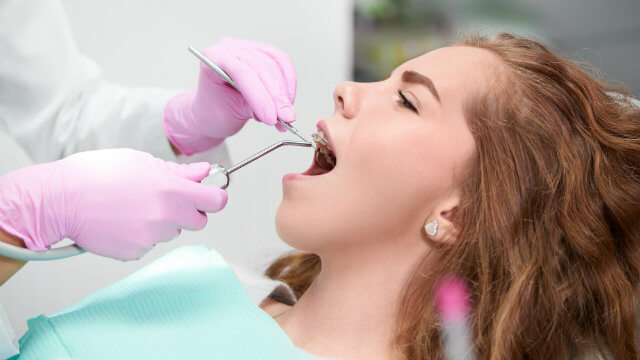 What does family health insurance cost?
The price of family health insurance varies between health funds and the level of cover selected, but Canstar's research for the 2018 Health Insurance Star Ratings found the average weekly premium for young families (adults under the age of 36) with hospital and extras cover was $97.27.
However, this average weekly premium may be reduced for families who qualify for the Federal Government's means-tested Private Health Insurance Rebate. This benefit is a percentage reduction that may apply to your health insurance premium. The Australian Taxation Office (ATO) advises that for the year 1 April 2018 to 31 March 2019, the rebate was set at currently 25.415% of your health insurance premiums for families with a combined income of $180,000 or less, which would bring their average weekly premium down to $72.55.
Taking out an appropriate level of private hospital cover can also help you avoid having to pay the Medicare Levy Surcharge, which the ATO states is calculated at a rate of 1% to 1.5% of your income (after you earn a certain amount). This surcharge is separate to the standard Medicare Levy of 2% paid by most Australian taxpayers (although the ATO advises this can be reduced if your family's taxable income is below a certain threshold).
In 2018, these were the average annual premiums for hospital and extras policies during various life stages under a family policy:
2018 Health Insurance Premiums – Hospital and Extras Packages
Profile
NSW
NT
QLD
SA
TAS
VIC
WA
Young Family – Non Obstetrics (<36)
$3,933
$3,137
$3,936
$3,861
$3,897
$4,059
$3,583
Couples and Families – With Obstetrics
$5,337
$4,294
$5,328
$5,218
$5,241
$5,556
$5,002
Established Families (36-59)
$4,919
$4,008
$4,959
$4,808
$4,842
$5,101
$4,565
Based on packaged hospital and extras cover policies, as at 26/3/19, considered for the 2018 Canstar Health Insurance Star Ratings. Premiums calculated annually and include Base Tier Australian Government Rebate of 25.415% applicable from 1 April 2018 to 31 March 2019. "Established" profile only includes products that include cover for cardiac. Please note these are the average market premiums. It's likely you could end up paying more or less than this depending on a variety of factors.
How long can my kids stay on my family health insurance policy?
Such requirements could include your child being a full-time student or financially dependent on you.
If they don't qualify, you may be able to keep your kids on your policy in return for a greater insurance premium, the size of which is again up to your health fund. From the age of 25 onwards, your children are considered independent and may want to take out their own private health insurance if they wish to have cover, even if they are still studying and living with you. Read the Product Disclosure Statement (PDS) of your policy or contact your health insurer for further information.

What are some benefits of taking out health insurance for your family?
Private health insurance could be a worthwhile investment for those looking for greater comfort, choice and flexibility when it comes to their family's health and wellbeing.
Some of the benefits of taking out a family health insurance policy may include:
Skipping hospital waiting lists
Having private health insurance means you and your family don't have to wait to have elective surgeries in the private hospital system. According to the WA Department of Health, elective surgery is a term used for "non-emergency surgery which is medically necessary, but can be delayed for at least 24 hours" and can include anything from ligament repairs to knee replacements or tonsillectomies (surgery to remove the tonsils). The Private Health Insurance Ombudsman (PHIO) warns that waiting lists will still apply in public hospitals, even if you are a private patient.
Choice of doctor or surgeon
The PHIO advises that with private hospital insurance, you and your family are able to select your preferred doctor or surgeon to carry out operations or provide treatment when it is needed, even if you use a public hospital.
Private hospital rooms
Depending on their policy, private health members and any family covered by their policy may be able to request a private room when admitted to hospital, subject to availability, whereas public patients often share a room with several other patients. However, the PHIO recommends checking your policy before choosing a private room over a shared one, as not all hospital policies will necessarily cover the full cost of this.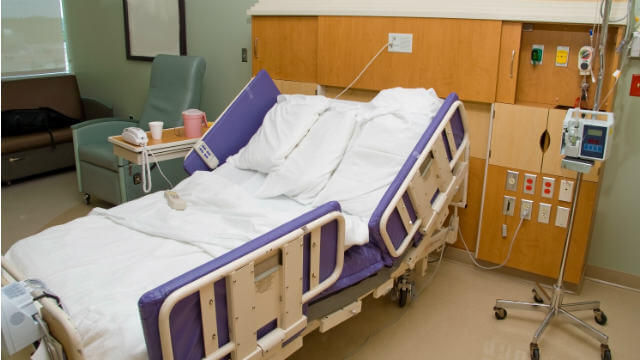 Claim money back on non-Medicare health services
A key benefit of private health insurance with extras cover is you may be able to get money back on health services that are not covered by Medicare, such as dental, optical and physiotherapy. Without private health insurance, unexpected use of these services can be expensive and possibly out of reach for some families. That said, it is important to weigh up the total ongoing costs of having health insurance with the potential benefits received.
While there may be several benefits to taking out private health insurance for your family, it is an additional expense. Whether you decide it's worth it for you will ultimately depend on factors such as your family's needs and budget.
It is also important to remember that all Australians have access to the public health system, which can provide subsidies for a number of medical treatments for you and your family, and which may allow you to access some basic services (such as GP visits) for free, depending on your circumstances.
Health insurance reforms 2019 – do they affect family health cover?
The Federal Government has introduced a number of reforms in a bid to simplify the private health insurance sector and make cover more affordable for Australians. While some of the reforms are already underway, most will begin rolling out between 1 April, 2019 and 1 April, 2020.
Some of the major changes that may affect family health insurance cover include:
Health insurance premiums are also set to rise by an average of 3.25% on April 1, 2019. The Federal Health Minister, Greg Hunt, said this change will see a family pay an average of $2.35 extra per week on their health insurance premium.