In some circumstances, you might be able to avoid health insurance waiting periods.
When you take out a health insurance policy, there are typically waiting periods set by the insurer. Waiting periods are periods of time when you can't make any claims. You usually need to serve waiting periods when you sign up for a new health fund, and they often apply to both hospital and extras cover.
According to PrivateHealth.gov.au, waiting periods are designed to stop people from joining a fund, making a large claim shortly after and then cancelling their membership. If this happened, all members of the fund would have to bear the cost of the claim and it may mean everyone's premiums increase.
There are some ways it might be possible to avoid waiting periods on health insurance, and we'll go through them below. However, it's worth remembering that waiting periods are just one element to take into account when considering your options. Other factors, such as the level of cover offered by the policy and cost, are also important. You may also still be weighing up the pros and cons of choosing private health insurance entirely.
---
Compare Health Insurance
If you're comparing health insurance policies, the table below displays a snapshot of a hospital and extras policies currently available on Canstar's database for a single female born in 1985 seeking cover in NSW without pregnancy cover. Please note the table is sorted by Star Rating (highest to lowest), followed by monthly premium (lowest to highest) and features links direct to the provider's website. Use Canstar's health insurance comparison selector to view a wide range of policies.
---
Are there ways to get health insurance with no waiting period?
Although most health insurance policies have waiting periods, there are a few ways to potentially avoid them. These include changing policies, but retaining a similar or lower level of cover, and looking out for special offers that waive the waiting period.
Changing to a different policy with a similar or lower level of cover
If you switch from one health insurer to another, you may not need to re-serve waiting periods you have already completed.
According to the Private Health Insurance Ombudsman, you do not have to re-serve hospital waiting periods if there is no break in cover. However, if you add or upgrade your hospital cover, you will have to sit the waiting period for new or upgraded items.
For extras cover, the Ombudsman says most health insurers will not require you to re-serve these waiting periods again. However, loyalty limits and accrued benefits may not transfer between your insurers.
Special offers to waive policy waiting periods
Some health insurers may offer to waive waiting periods for new customers to entice them to join the fund. Often, these promotions involve waiving waiting periods for certain treatments and conditions. Typically, two- to six-month periods are waived on extras. According to the Ombudsman, it's very rare for insurers to waive the 12-month waiting periods for pre-existing conditions, obstetrics or major dental.
You may see more of these deals during March and April, as April 1 is when health insurers typically increase their premiums and consumers tend to shop around for cover. Many insurers delayed their premium increases in 2020 due to the coronavirus outbreak.
Canstar compiles a list of some of the health insurance sign-up offers that are available from providers each month. These offers are meant to entice new customers and, as such, may have terms and conditions that apply.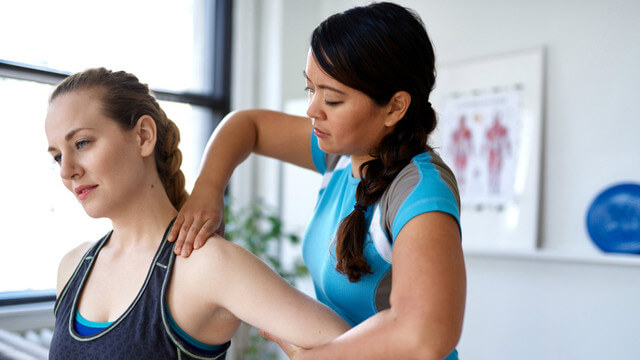 How long are waiting periods?
Waiting periods for hospital treatment can typically range from two months to 12 months, depending on the treatment and insurer. For extras, some insurers may have no waiting periods for certain services. However, other insurers may have waiting periods of up to 36 months for some services.
Waiting periods for hospital cover
The federal government sets the maximum waiting periods that insurers can apply for hospital treatment. These are:
12 months for pre-existing conditions
12 months for obstetrics (pregnancy and birth)
Two months for psychiatric care, rehabilitation and palliative care, even for a pre-existing condition
Two months in all other circumstances
In some cases, you can upgrade your policy to receive higher benefits for psychiatric care in a hospital without a waiting period.
Australians paying for hospital cover in their private health insurance policy are fully covered if they need to be hospitalised due to coronavirus. Those who don't have private cover can still be treated for coronavirus in the public system, with testing and treatment of the virus in a public hospital normally free for anyone who holds a Medicare card.
Waiting periods for extras cover
The waiting periods for extras or ancillary cover are set by individual insurers, rather than the government. This means they can vary from insurer to insurer. To give you an idea of how long you might have to wait, Canstar has summarised the average, maximum and minimum extras waiting periods from health insurers in our database:
Waiting Periods for Extras Health Insurance Services in Months
Average
Max
Min
Acupuncture
2
2
0
Chiropractic
2
2
0
Endodontic
10
12
2
General Dental
2
6
0
Glucose Monitor
15
36
2
Hearing Aids
23
36
12
Major Dental
12
12
2
Massage
2
2
0
Non-PBS medicines
2
2
0
Optical
4
6
0
Orthodontic
12
24
12
Physiotherapy
2
2
0
Podiatry
2
2
0
Psychology
2
12
0
Source: www.canstar.com.au. Based on standalone Extras Health Insurance policies in Canstar's database; excluding Ambulance Only, Overseas Student Health Cover, Visitor and Corporate policies.
Some providers have no waiting periods for certain treatments, while other services like orthodontics and hearing aids can have waiting periods of over a year.
Waiting periods, as well as coverage and cost, will differ depending on the insurer, so it can be worthwhile to compare the policies that best suit your needs.
Cover image source: Flamingo Images/Shutterstock.com
---
Thanks for visiting Canstar, Australia's biggest financial comparison site*