Couples health insurance may be more convenient than taking out two separate policies for you and your partner. However, as Canstar research shows, it won't necessarily be much cheaper.
What is couples health insurance?
A couples health insurance policy is one policy that covers two adults. It can typically be taken out by married, de facto or registered couples.
Couples health insurance gives you and your partner cover for the same things and the same level of coverage. So, if you and your partner have different health insurance needs or want to be covered for different treatments, this may be a possible drawback of getting couples health insurance. As an alternative, you could consider getting two singles policies so you can tailor each policy.
For some, a benefit of couples health insurance is that it may be more convenient. For example, you'll only have one insurance premium to pay and you'll only need to manage one account.
Depending on how much you and your partner earn, you may also be able to claim a larger health insurance rebate from the government. Under the private health insurance rebate, singles with an income of $90,000 or less are eligible to receive the full rebate. For couples or families, this threshold is $180,000. Check the government rebate tiers to see whether you could get a bigger rebate as a couple or a single.
The table below displays a snapshot of hospital and extras policies for couples, sorted by Star Rating (highest to lowest) then by provider name (alphabetically). The products listed below are based on a couple in NSW with no pregnancy cover and aged between 36 and 59.
What does couples health insurance cover?
Like other insurance policies, couples health insurance can include hospital cover, hospital and extras cover, or extras only depending on your choice of policy. There are a range of couples policies on offer, with different coverage to suit either young couples who are relatively healthy, those planning a family and needing cover for pregnancy and birth-related services, established couples with no kids, or mature couples needing cover for conditions that can arise with age.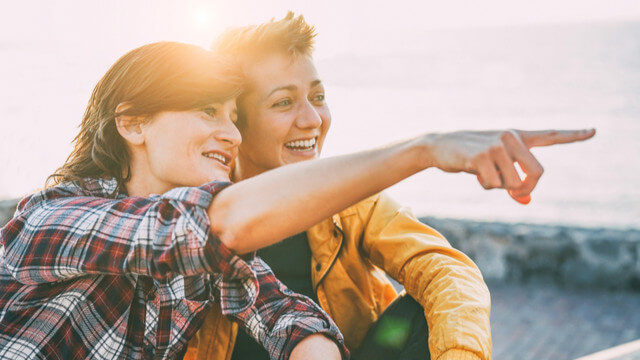 Health insurance for young couples
Young couples may benefit from having basic hospital cover to suit their budget, and extras cover if they need benefits such as optical and dental. To keep the cost of your health insurance down, you could think about choosing a policy that only covers what you need at this life stage. For example, if you're in good health you are unlikely to need cover for cataracts or joint replacements. Likewise, you may not need pregnancy cover if you aren't planning on having children in the near future. For young couples who spend a lot of time at the gym, some health funds also offer a discount on gym memberships with participating gyms.
Health insurance for couples planning a family
Couples who are planning a family in the near future may want to consider cover that includes pregnancy and birth services. All Gold tier hospital policies must include pregnancy and birth cover, as well as assisted reproductive services such as IVF. You may also be interested in extras cover that includes antenatal and postnatal services.
Health funds usually have a 12-month waiting period before they allow you to claim benefits for obstetrics. So, to get the benefit of these services, you generally need to take out private health insurance at least three months before you or your partner plan to get pregnant.
Bear in mind that you and your partner will have the same cover under a couples policy. It's worth weighing up whether you instead want to get one singles health insurance with pregnancy and birth cover, and another singles policy without this, for a potential cost saving.
If you choose to have a baby, you may wish to transition to a family policy. Most insurers charge similar premiums for family health insurance and couples health insurance. Alternatively, some insurers may let you add your child to your couples policy. This may affect your premiums although some insurers allow couples to add a child to their policy at no extra cost.
Depending on the insurer, there may be differences in what's offered as part of a family policy versus a couple plus child policy, so consider looking closely at your options before deciding which one is best suited to your needs.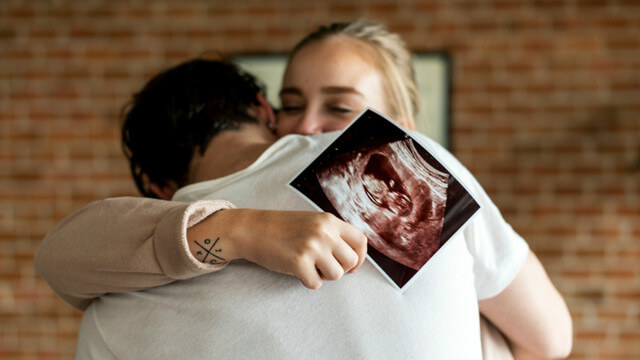 Health insurance for established and mature couples
Established and mature couples with no dependent children may benefit from having a high level of hospital cover and a wide range of extras, depending on your needs. If you and your partner are senior citizens, you may also consider seniors health insurance options that are available to you.
How much is health insurance for a couple?
So, what can you expect to pay for couples health insurance? Canstar has calculated the average annual premiums for couples at different life stages. This is based on the policies on our database at the time of writing:
Average Annual Couples Health Insurance Premiums
Life Stage
Minimum Hospital Cover Requirements
Hospital Cover
Extras Cover
Hospital & Extras Cover
Young (<36 yrs)
None
$3,117
$1,334
$4,286
Established (36 – 59 yrs)
Heart & Vascular System
$3,623
$1,334
$4,917
Mature (60+)
Heart & Vascular System, Joint Replacements
$3,946
$1,334
$5,329
Obstetrics (any age)
Pregnancy & Birth
$4,036
$1,334
$5,385
Source: www.canstar.com.au. The Australian Government Private Health Insurance Rebate, Base Tier for under 65s, of 25.059% has been applied to premiums. National average premiums based on state averages weighted by state population of insured persons, per APRA Quarterly private health insurance statistics. All calculations exclude OSHC, Visitor and Corporate policies, and Extras calculations include only those policies that are available as a standalone policy.
Is couples health insurance cheaper than singles health insurance?
According to Canstar's research, there is not much difference in price between two singles policies and one couples policy with the same level of cover.
For example, the average annual cost for a hospital and extras policy for an established single person is $2,474 – or $4,948 for two singles policies. For a couple in the same profile, the average annual cost is $4,917. This is less than a 1% difference in price. This calculation is based on an 'established' profile for singles and couples with hospital cover for the heart and vascular system.
Do you need to be married to get couples health insurance?
No. Typically, you will be able to get couples health insurance if you are married, in a de facto relationship or in a registered relationship.
How is the Lifetime Health Cover loading applied to couples?
If you don't take out hospital cover before you turn 31 years old, the government's Lifetime Health Cover (LHC) loading will apply. This means you'll have to pay a 2% loading on top of your health insurance premium for every year you are over 30 years old. For couples, the LHC loading will be an average of your loadings. For example, if you had a 2% loading and your partner had a 4% loading, you would have a total average loading of 3% on your couples policy.
This applies even if one partner took out hospital cover before turning 31 years old and has no LHC loading. For example, if you had a 0% loading and your partner had a 10% loading, the LHC loading on your couples' policy would be 5%. Therefore, it may be cheaper for the partner with no LHC loading to take out a singles health insurance policy.
How to find health insurance for couples
If you and your partner have agreed that couples health insurance is the way to go, take the time to compare your options. Canstar's comparison tables can be a good place to start. Canstar compares thousands of health insurance policies based on price and features. In 2020, we've revealed which health insurer has the most satisfied customers in Australia. For our 2019 Health Insurance Awards, we crunched the numbers on thousands of hospital and extras policies to find out which ones offered outstanding value.
Main image source: gpointstudio (Shutterstock)