If you don't currently hold at least Hospital Cover health insurance, it might be something to put on your to-do list, lest you end up paying the Medicare Levy Surcharge.
The Medicare Levy Surcharge was introduced to reduce demand on the public health system, and encourage higher income earners to purchase private health insurance. We've put together this quick guide for anyone who's not completely up-to-date on the finer points of the Medicare Levy Surcharge.
Compare Health Insurance with CANSTAR
What is the Medicare Levy Surcharge?
The Medicare Levy Surcharge (MLS) is an additional charge applied to Australian taxpayers who have an annual income over a certain amount and do not have private hospital cover. The MLS was designed to reduce the burden on the public hospital system by encouraging Australians with enough income to sign up for private health insurance and rely more on the private health system.
Note that there is a difference between the Medicare Levy and Medicare Levy Surcharge. The Medicare Levy is applied to all taxpayers, and the Surcharge is paid on top of the Levy.
How is the Medicare Levy Surcharge calculated?
Previously calculated at a flat rate of 1% of an income earners taxable annual income, the current levy rates are based on a multi-tier model, which takes the disparity between different people's earnings into account:
| Tier | Singles Annual Income | Couples/Families Annual Income | Medicare Levy Surcharge |
| --- | --- | --- | --- |
| Base Tier | $90,000 or less | $180,000 or less | 0% |
| Tier 1 | $90,001 to $105,000 | $180,001 to $210,000 | 1.0% |
| Tier 2 | $105,001 to $140,000 | $210,001 to $280,000 | 1.25% |
| Tier 3 | More than $140,001 | More than $280,001 | 1.5% |
Source: ATO. Table current as of October 2016.
While the surcharge rates, and the 0.25% increases in the surcharge across tiers may seem rather insignificant, it's worth noting that 1.25% of, say, $110,000 is $1,375. That's not spare change!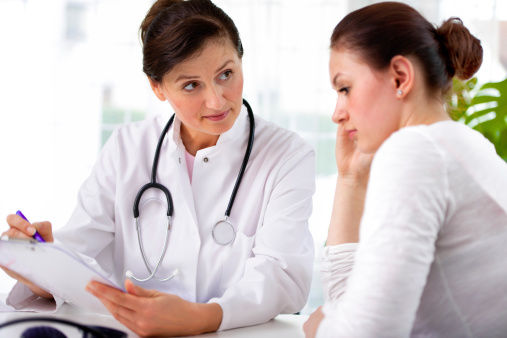 How do you avoid the Medicare Levy Surcharge?
Essentially, you avoid the MLS by having private hospital cover in place. Not just any health cover, though: you will need to take out health cover with an excess of $500 or less for individuals, or $1,000 or less for families/couples (ATO). And it needs to be hospital cover.

Extras cover – cover you take out for goods and services such as physiotherapy, dental work, and optical/glasses – is not enough to make you exempt from the surcharge. Of course, extras cover is still a good thing to have anyway, if you can afford it.
The Medicare Levy Surcharge is paid every financial year (runs from 1 July to 30 June) when you fill in your tax return.
If you take out private hospital cover after July 1 of a particular financial year, then the surcharge will only be charged on the period in which there wasn't cover. For example, if cover is taken out on 1/10/2015, you would only be covered for 273 days and the surcharge would be calculated on the 93 days during which there was no cover.
Want to avoid the surcharge but aren't sure which policy to go with?
If you're desperately trying to dodge the Medicare Levy Surcharge, but either don't know what you need from a health insurance policy, or aren't sure where to start your search for health insurance, we've got you covered on both fronts! If you don't know what you need, we've got plenty of articles on the site to help you consider your options when creating your own checklist for a policy. If you're not sure where to start looking, finding a health insurance policy suited to your individual needs is easy as paying a visit to CANSTAR's health insurance comparison tool:
Compare Health Insurance with CANSTAR