New legislation introduced in Australia introduces key amendments to the federal Narcotic Drugs Act 1967 to decriminalise the use and supply of medicinal cannabis.
A recent decision by the Therapeutic Goods Administration (TGA) has rescheduled certain medicinal cannabis products to schedule 8 of the Poisons Standard, making the prescription of medicinal cannabis legal in Australia.
Where in Australia is medicinal marijuana legal?
Victoria was the first state in Australia to introduce legislation to legalise medicinal cannabis, but other states and territories have quickly followed:
Recreational use of marijuana remains illegal across all federal, state, and territory laws in Australia.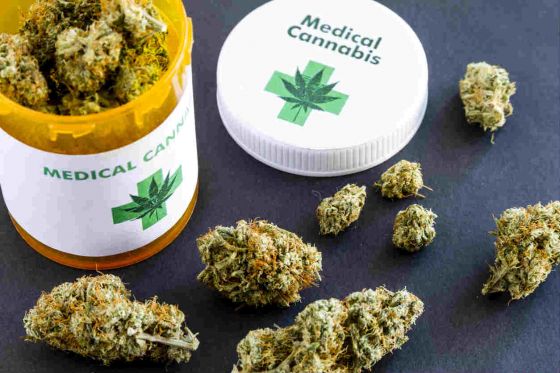 What is medicinal marijuana used to treat?
Medicinal cannabis (commonly called medicinal marijuana) is proven to be scientifically effective in treating certain conditions:
Effects of medicinal cannabis
Conditions
Pain management
·         Cancer

·         Neuropathic pain

·         Multiple Sclerosis

·         HIV/AIDS

·         Spinal cord injury

·         Diabetes

·         Terminal illnesses, palliative care, and end-of-life conditions

Epilepsy management
·         Treatment-resistant epilepsy
Slows joint degeneration
·         Arthritis
Improved movement
·         Multiple Sclerosis
Appetite stimulation for weight gain
·         HIV/AIDS

·         Crohn's disease

Reduce nausea and vomiting
·         Cancer patients undergoing chemotherapy
Slows degeneration of neural pathways
·         Alzheimer's Disease
Mood
·         Anxiety

·         Depression

·         Sleep disorders

Source: Medicinal Cannabis in Australia: Science, Regulation & Industry, 2016.
Where can patients get medicinal marijuana?
Importantly, in every state and territory, you can't just self-prescribe marijuana and start growing the stuff in your backyard.
Patients must ask their doctors or specialists about the possibility of using medicinal cannabis in their case. If a patient is eligible, the medical practitioner may make an application to the government for access to medicinal cannabis, under the same process currently followed for prescribing opiates and amphetamines.
With a prescription, medicinal cannabis products will be able from a pharmacist.
Doctors must apply for approval from both the Commonwealth Therapeutic Goods Administration and the State Health Department before they can prescribe an unregistered cannabis-based product.
Currently, there is no legal product available in Australia. Watch this space, though. As of February 2017, various state and territory governments had authorised certain Australian companies to import medicinal cannabis products from overseas suppliers that meet Australian TGA standards.
Until then, the only legal access is through clinical trials. There have been two recent clinical trials involving the use of medicinal cannabis: in Queensland for children with epilepsy, and in NSW for children with epilepsy and cancer patients suffering nausea and vomiting from chemotherapy.
Do you smoke medicinal marijuana?
Usually not. Medicinal cannabis is delivered in the form of diluted cannabis oil, which is typically administered via an oral spray, drops of oil placed under the tongue, tinctures, capsules, and vaporisable liquids.
It's a common misconception that patients on this treatment are sitting around smoking a joint and getting high, but this is simply not the case for patients in Australia. Patients in the USA are able to choose to smoke medicinal cannabis.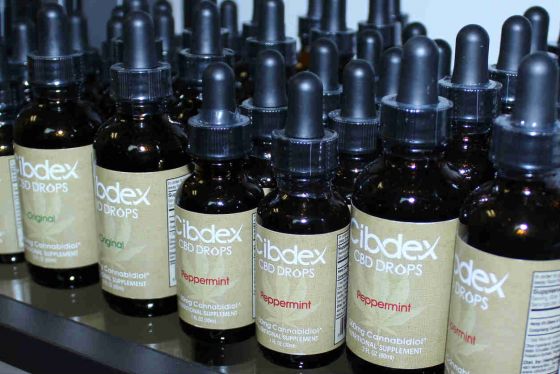 Can anyone grow medicinal marijuana?
Federal legislation in Australia now allows people or organisations to apply for a licence to cultivate medicinal cannabis with the Commonwealth Government's Office of Drug Control.
They will have to pass a "fit and proper person test" and prove that their crop growing site is secure.
As of February 2017, there were several medicinal cannabis cultivation companies listed on the ASX, including:
Auscann Group Holdings (ASX:AC8)
Creso Pharma (ASX:CPH)
MGC Pharmaceuticals (ASX:MXC)
Roto-Gro International (ASX:RGI)
Zelda Therapeutics (ASX:ZLD)
This does not constitute investment advice. Canstar is an information provider, and in giving you information about investment products Canstar is not making any suggestion or recommendation to you about a particular product.
The federal legislation also legalises manufacturing cannabis, but this activity will only be carried out by authorised chemists.
Medicinal cannabis is also currently being grown and manufactured in state government facilities in an undisclosed location in Victoria. Yes, you heard right – government-grown cannabis.
Starting in April 2016, the Department of Agriculture undertook a small-scale, strictly controlled cultivation trial at a Victorian research facility.
Cannabis production was a $250 billion global industry in 2016.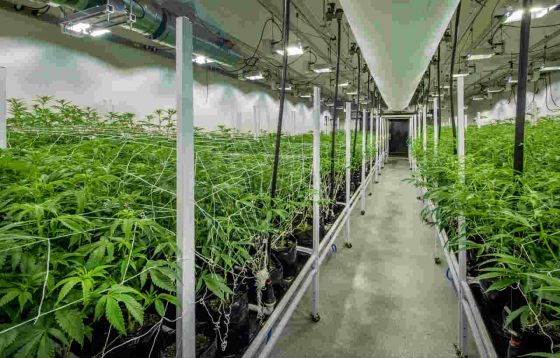 Is medicinal cannabis dangerous?
The most recent medical trials of "synthetic" cannabis in children with epilepsy used a synthetic drug, cannabidiol, which comes in a liquid form. Austin Health's Professor Ingrid Scheffer says the drug does not contain THC, the psychoactive component of cannabis that is used at parties to get high.
Like all other illegal drugs, cannabis has a history of being misused. Some forms of cannabis have been used in dangerous ways as a recreational drug linked to the death of party-goers. Authorities have been quick to assure patients that medicinal cannabis will not carry such risks.
What if you're not eligible for medicinal cannabis?
For those who are not eligible for medicinal marijuana, there are endless other legal treatment options to consider. Talk to your doctor about what clinical trials may be covered by your health fund.
Health insurance for pain management needs in particular is something that your health fund may cover. Depending on your choice of policy and level of cover, Extras Cover policies often offer a benefit towards the cost of non-PBS medications, physiotherapy care, and benefits for those who are on a Chronic Disease Management Plan (CDMP).
If you don't already have health insurance, sign up today. Check out our comparison table below for a snapshot of the current low premium policies available with links direct to the providers website. Please note that this table has been formulated based on a single male seeking hospital cover in NSW. You can try this table for yourself here.

Compare Health Insurance Policies with CANSTAR
History behind medicinal cannabis
Medicinal cannabis is already legal in many places around the world, including more than 20 states in the United States, Canada, Austria, the Netherlands, Spain, Italy, and Israel.
Way back in 2737 BC, Emperor Shen Neng of China wrote a book on medicine that recommended marijuana tea for treating gout, rheumatism, constipation, and even poor memory. But he certainly wasn't the first, with records of its use in China by Emperor Fu Hsi as far back as 2900 BC.
Other ancient cultures to use this treatment were the Indians, who called it bhang and used it for release from anxiety, as well as for removing wind and phlegm. Egyptians recorded using cannabis for treating cancer and inflammation in 1550 BC. The Greeks used marijuana leaves in poultices for ear pain or other inflammation, and also for the wounds and sores their horses picked up during a big battle.
In the 1830s, Irish physician William Brooke O'Shaughnessy saw medical marijuana in use in India, and brought the idea back to England for use in treating rheumatism, epilepsy, and chronic pain.
So how has change arrived in Australia? Bit by bit and slowly, slowly.
Until now, patients have had to either import medicinal cannabis from overseas or find illegal sources. While there were mechanisms in Australian law to allow the importing of medicinal cannabis products, patients faced problems with limited supply and export barriers in the source countries.
The Victorian Department of Health says this historic legislation delivers the "missing piece" for Australian patients and their doctors to access a safe, legal and reliable supply of medicinal cannabis for chronic pain management.
Patients and patient advocates have spent many years pleading for a safe and legal way to use medicinal cannabis in such cases, and now they have permission to celebrate.
Legislation allowing the growing or cultivation of cannabis for medical and scientific purposes was passed in February 2016 by Australia's Federal Parliament, with Prime Minister Turnbull's approval. The federal legislation came into effect in November 2016.
Former Minister for Health Sussan Ley said at the time, "This is an historic day for Australia and the many advocates who have fought long and hard to challenge the stigma around medicinal cannabis products, so genuine patients are no longer treated as criminals."
The Minister explained, "We're starting with these children with severe epilepsy, whose lives have been shown to improve so significantly, because we know these children often don't make it until adulthood."
It means that parents will no longer have to choose between obeying the law or purchasing a drug illegally to treat their child.
"In this day and age, it's unfair and unacceptable to ask a parent to make a decision between obeying the law and acting in the best interests of their child. Those parents will no longer have that dilemma," the Minister said.
Compare Health Insurance Policies with CANSTAR