If you have an NDIS plan, you may have a choice around how you want to handle the financial aspects, such as paying for therapies and treatments. One option is "plan management", where an NDIS-registered Plan Manager takes care of this for you. So, what exactly is a plan manager, and how could they assist you?
What is the NDIS?
The National Disability Insurance Scheme (NDIS) is a Federal Government-funded scheme that provides financial support to eligible Australians living with an intellectual, physical, sensory, cognitive or psychosocial (arising from a mental health condition) disability.
The NDIS is implemented by the National Disability Insurance Agency (NDIA), which determines whether someone is eligible to access financial help from the NDIS. If an application is approved, the agency works with the participant to create an NDIS plan. The plan sets out what financial support the government will provide to pay for treatments, therapies and items designed to make the person's day-to-day living easier, such as wheelchairs or home alterations. A plan is usually reviewed every 12 months.
How is an NDIS plan managed?
According to the NDIS website, once a participant's funding has been approved, they have a few different choices when it comes to managing how they spend it:
Self-managed – You take care of all the administration yourself, including managing the funding assigned through your NDIS plan to pay for appointments and purchasing supports and consumables, such as continence aides or a wheelchair.
Agency-managed – The NDIA manages your funding and book-keeping for you. Your providers will be able make a claim for their fee directly from the NDIA, so you won't need to pay for anything or keep records yourself.
Plan-managed – You appoint an NDIS-registered provider, known as a Plan Manager, to manage your plan for you.
Mixed – You can also choose to combine these methods – for example, you may elect to have one component of the budget managed by a Plan Manager, but manage the rest yourself.
As of September 2019, NDIA statistics stated that of all the 314,247 NDIS plans that were active in Australia, 18.2% were self-managed; 12.5% were partly self-managed; 36.8% were a combination of plan-managed and agency-managed; and 32.5% were fully agency-managed.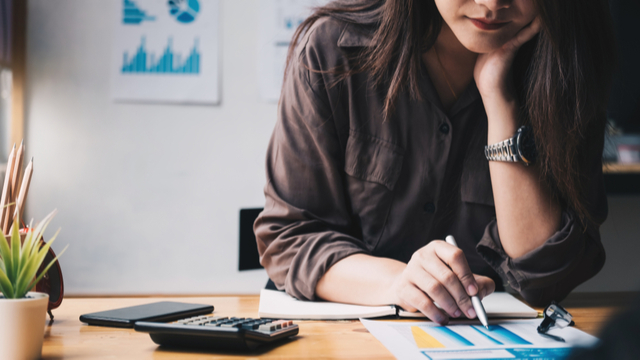 What does a Plan Manager do?
A Plan Manager's role is to help you navigate the NDIS system, so you can make the most of your funding and achieve your goals. If you choose to have your plan managed, the Plan Manager handles all the paperwork involved in making purchases or paying for services through the scheme. According to the NDIS website, to do this your Plan Manager will:
Receive invoices and pay providers on your behalf;

Make claims via the NDIS portal;

Help you budget and keep track of your funds;

Take care of the required financial reporting for you;

Help you build skills, should you wish to transition to self-management;

Help you choose and coordinate your providers (such as therapists) in some cases, depending on what your plan allows.
If you choose to enlist the assistance of a Plan Manager, you still have the flexibility to choose and arrange your own supports, including service providers. You then regularly meet with your Plan Manager to discuss your plan and they oversee the financial aspects.
Why might a participant choose to use a Plan Manager?
The way you choose to manage your NDIS plan can impact many components of that plan, such as the type of items you can buy and the services you are able to use.
You might consider choosing plan management if:
You want to have choice and control over the providers you use, and want to be able to use NDIS-registered and non-registered providers (although your Plan Manager must be a registered provider). You may not be able to use providers who are not NDIS-registered if you are agency managed;

You want help to negotiate pricing. The NDIS price guide sets the maximum prices that registered providers can charge for NDIS

supports

, but there is no requirement that providers charge this maximum fee. A Plan Manager may be able to help you negotiate a cheaper price, enabling you to potentially get more out of your budget funds;

You want to be able to view your plan on myplace (the NDIS participant portal, where participants and authorised carers can access information about a plan and submit claims), and keep track of your budget but you'd also like the reassurance that you won't have to use the portal if you don't feel confident with computers;

You would like to have some choice and control over your plan, without needing to handle all the administration yourself.
While plan management offers the above benefits, there are also some drawbacks. For example, Endeavour Foundations says you'll need to attend meetings with your Plan Manager regularly, which could be time consuming. Online platform created to assist people with disabilities, MyCareSpace, says your Plan Manager is also required to stick to the support price guide, so if a provider charges a higher rate, you may need to pay the difference yourself (whereas a self-managed plan doesn't need to strictly follow the guide).
The NDIA explains that regardless of which style of funding management you choose, "you still have choice and control to ensure your services are working for you and fit in your budget".
"Even if your funding is managed by the NDIA or a Plan Manager, you should regularly check the myplace portal and your funding to make sure your budgets are on track," the agency's website states.
What does plan management cost, and who pays for it?
You generally won't need to pay any money out of your own pocket for plan management, as it will be included in your NDIS plan. According to the NDIS website, funding of up to $1,435.01 is available to set up plan management in your first NDIS plan if you choose this method of management. This is additional funding, on top of your standard NDIS support budgets. If you choose to keep the arrangement going for subsequent years, the plan management company will invoice the NDIA directly, so there's no extra cost to you.
When can you choose a Plan Manager?
According to the NDIS website, your Local Area Coordinator (LAC), Support Coordinator or Early Childhood Early Intervention (ECEI) Coordinator will ask you how you intend to manage your plan at your first planning meeting. At this stage, you don't need to know who your Plan Manager will be – just let your LAC, Support Coordinator or ECEI Coordinator know that this is what you intend to do. You can tell them who you have chosen at a later date.
How do you find a Plan Manager?
Your Plan Manager must be an NDIS-registered provider. You can find lists of NDIS-registered providers on the NDIS website, do an internet search, or ask friends and family about the organisation they've chosen for their plan management. The NDIA notes you can also speak with different providers you're considering face-to-face or over the phone before deciding which one's right for you. Several well-known national organisations such as Anglicare and The Salvation Army are registered with the NDIS and offer plan management services, along with many smaller organisations in each state and city. You typically do not have to choose a local manager, as many are able to operate via email and through online portals.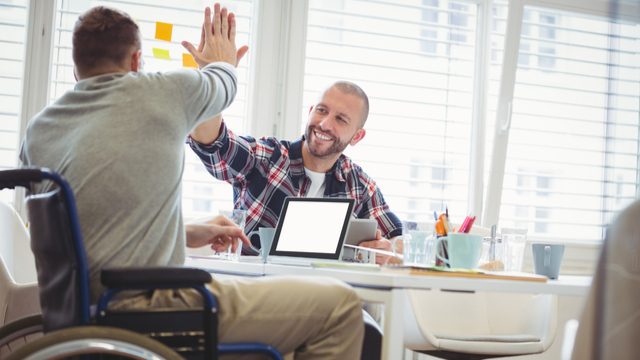 What should you look for when choosing a Plan Manager?
When choosing a Plan Manager, it is a good idea to look for someone who understands your disability and circumstances, and who you believe will be able to help you achieve your goals. Don't be afraid to ask them questions before making your decision, to check if they are on the same page as you and that you are satisfied their experience and skills align with your needs.
If you're choosing a Plan Manager for another person, such as your child, you'll likely want to feel comfortable that they will support your decisions and be an asset to you in helping the participant meet their goals.
You might also like to ask them how they prefer to receive documents, such as receipts or invoices, and how easy they are to contact if there is an urgent issue. Check to make sure you are comfortable with their operating processes, and can use them with ease.
According to the NDIS website, a Plan Manager should be able to help a participant meet their unique personal goals, so some questions you may want to ask providers you are considering could include:
Can they give you advice on how to eventually manage your own plan, if this is your goal?

Can they help you understand which providers and services you can access using your funding?

Can they help you build skills, such as financial literacy, that will help you meet your goals?

Can they give you templates for establishing service agreements with providers?

Can they help you understand the NDIS?

Is there a conflict of interest? Plan Managers shouldn't recommend their own company or services over others that are more suitable, so this could be an important question to ask upfront.
What can you do if you're unhappy with the service your Plan Manager provides?
If you have any problems or complaints throughout the plan management process, you can give feedback and access support from the NDIA via this web page. You can find a new Plan Manager or switch to one of the other budget management options at any time, except during the planning or annual review stage, by contacting the NDIA.
Every NDIS participant will have unique needs and goals, and plan management isn't necessarily right for everyone. Ultimately, only you can decide what is the best way to manage your or your child's NDIS plan, to ensure you receive the support you need and are able to get the most value out of your budget.
Header Image Source: WAYHOME studio
---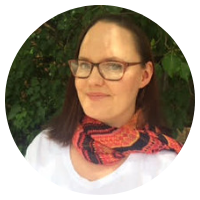 Emily Boyd is a freelance journalist and editor from Melbourne. She has a Masters degree in International and Community Development, and is a self-confessed research nut who loves to take tricky topics and make them more accessible and digestible to empower her readers. She's also a mum of three and an enthusiastic amateur baker.