Under the new health insurance reforms, privately-insured Australians may find it easier to access mental health services.
According to the Australian Bureau of Statistics, more than one in five Australians, or 4.8 million people, experienced a mental health or behavioural condition in 2017-18. These issues were most common among young people aged 15-24.
The Federal Government says that a major focus of the private health insurance overhaul is creating better access to mental health services and drug and alcohol treatments. Some of these changes already kicked in last year, while others will roll out from 1 April, 2019.
What are the changes to mental health benefits?
All policies will cover hospital psychiatric services
Mental health services will soon be at least partially covered by all private hospital insurance policies, even the lower coverage ones. From 1 April, 2019, insurers will begin classifying their hospital policies into four main tiers of cover: Basic, Bronze, Silver and Gold. Insurers will have until 1 April, 2020 to implement these changes for all products.
As a general rule, Silver and Gold tier policies will provide more comprehensive coverage, while Basic and Bronze tier policies will be more limited in their coverage. Each tier has certain clinical categories which it must cover as a minimum standard.
As part of the new tiered system, all policy tiers must include hospital psychiatric services as part of their minimum cover. If you have a Basic, Bronze or Silver tier policy, your insurer may offer hospital psychiatric services on a restricted or limited basis. According to the government, this means you could potentially end up paying some out-of-pocket expenses to access these treatments. On the other hand, Gold tier policies must offer hospital psychiatric services on an unrestricted basis. This means your insurer must cover all the treatments available. Bear in mind that while Gold tier policies represent the most comprehensive cover available, they are also expected to attract higher premiums on average than lower-tier policies.
If you're considering taking out a policy with restricted psychiatric services cover, be sure to check with your insurer for a full list of what is and isn't covered.
Mental health waiver
Since 1 April, 2018, policyholders with restricted psychiatric cover have been able to upgrade to a higher level of hospital psychiatric cover without sitting through the normal two-month waiting period. The government advises that this mental health waiver can only be used once in your lifetime. It's also worth keeping in mind that the waiver only relates to upgrading an existing policy, meaning you still need to serve the initial two-month waiting period after you first take out a policy.
No limits on number of treatments
Reforms to private health insurance also mean that policyholders are now able to access as many mental health sessions and treatments as they need. From 1 April, 2018, the government removed limits that were in place which capped the number of mental health sessions or treatments a patient could access. These limits were typically applied to day programs, electroconvulsive therapy and transcranial magnetic stimulation.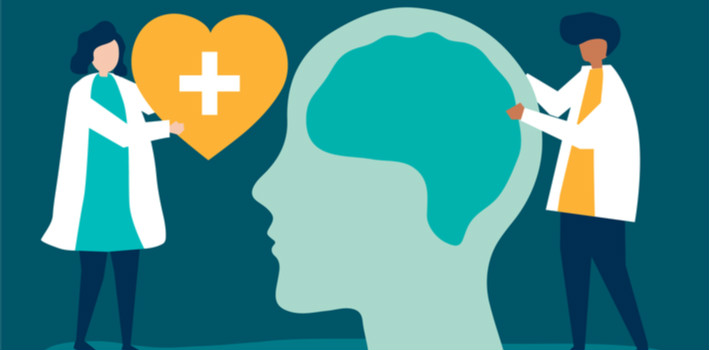 Why are these health insurance changes happening?
A major aim of the reforms is to improve access to mental health services so that people can receive services and treatment when they're needed. The government hopes that waiving the two month waiting period for those who upgrade an existing policy will make it easier for policyholders to access care as needed without having to incur large out-of-pocket expenses.
That said, the cost of private health insurance continues to be a major concern for consumers. A recent ACCC report found that Australians are increasingly downgrading or dumping their policies altogether due to rising premium costs. In fact, according to a February 2019 report released by the Australian Prudential Regulation Authority (APRA), the proportion of Australians with private health cover is currently at an 11-year low, with only 44.6% of Australians covered.
What else is included in the health insurance reforms?
As part of the reforms, insurers will be able to choose whether to offer discounts of up to 10% to young people aged between 18 and 29 years based on their age when they first took out a policy. Policyholders will then be allowed to retain these discounts until they turn 41, after which time the discount will be gradually decreased.
Another important change is that insurers will be able to offer higher excesses for hospital treatment. The idea is that this will help customers to reduce their premium prices in exchange for choosing to pay a higher excess should they make a hospital claim.
If you or someone you know needs support, call Lifeline on 13 11 14 or beyondblue on 1300 224 636. If it is an emergency, call 000.
Image Source: Chaninny (Shutterstock)