Australians paying for hospital cover in their private health insurance policy will now be fully covered if they need to be hospitalised due to coronavirus, and most people's premiums won't go up for at least six months.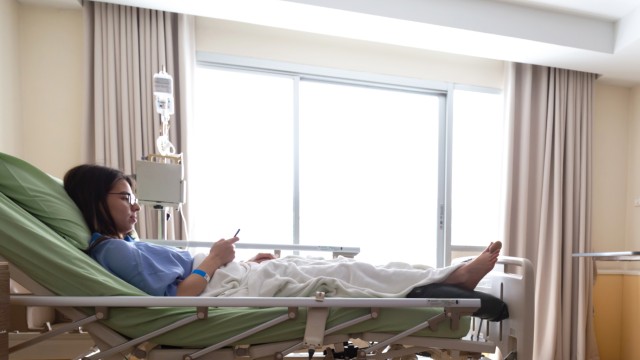 Private Healthcare Australia (PHA), the industry body for health funds, announced last week that full coverage of hospital costs for people affected by COVID-19 would be available on every single hospital policy from every PHA member, including most of Australia's largest health insurers.
PHA also announced over the weekend that its members would put the scheduled deadline of 1 April for all private health insurance premiums to rise on hold for at least six months, in order to relieve pressure on consumers during the pandemic.
Some of the member health funds to have announced they will freeze the planned premium hike include Bupa and nib, meaning an increase wouldn't occur from those providers until 1 October, while HBF has waived the increase for 12 months.
Who is covered for coronavirus treatment in a hospital?
The changes to hospital policies mean someone with an entry-level Basic hospital policy can receive exactly the same level of cover for coronavirus treatment as someone with a higher Bronze, Silver or Gold level of cover, according to the PHA. Prior to this change, only people with a Bronze policy or higher would likely have been covered for coronavirus treatment as a private patient or in a private hospital.
According to the latest data on private health insurance membership from the December quarter last year, 44% of Australians – a rate which has been falling – had some level of hospital treatment cover.
Those who don't have private cover can still be treated for coronavirus in the public system, because if they are admitted to a public hospital as a public patient, any treatment would typically be covered by Medicare. That means testing and treatment of the virus in a public hospital is normally free for anyone who holds a Medicare card.
If a patient was admitted to hospital and treated as a private patient, their health insurer would generally pay benefits towards the treatment if it is covered under their policy, but if they were admitted to a public hospital as a public patient, their treatment would typically be covered by Medicare too and they would not have to use their health insurance – doing so might actually result in paying extra in some cases, depending on their level of cover and any excess (the amount you pay your insurer when making a claim) they may have to pay.
It's important to note that any treatment for COVID-19 as an outpatient at a hospital (meaning they don't stay overnight) would not be covered by health insurance, but would be covered by Medicare.
Also, you may still be required to meet certain conditions to be covered for coronavirus in hospital under your health insurance policy. For instance, nib states on its website that you would "need to have served the standard two-month waiting period before requiring treatment".
If you're comparing health insurance policies, the table below displays a snapshot of a hospital and extras policies currently available on Canstar's database for a single female born in 1985 seeking cover in NSW without pregnancy cover. Please note the table is sorted by Star Rating (highest to lowest), followed by monthly premium (lowest to highest) and features links direct to the provider's website. Use Canstar's health insurance comparison selector to view a wide range of policies.
What's changed?
Prior to the change to make full cover available to everyone with a hospital policy, there were certain clinical categories people needed to have in their health insurance policy to receive cover for treatment of illnesses associated with coronavirus in a private hospital. Those were 'kidney and bladder' cover and 'lung and chest' cover, which were typically only found in Bronze policies or higher, not in entry-level Basic policies. Most insurers that are PHA members have now expanded coverage for those categories across all levels of hospital cover at no additional cost.
According to the federal government's Department of Health, an infection with COVID-19 could cause fever, coughing, sore throat, fatigue and shortness of breath. But in serious cases, medical experts say it may cause viral or bacterial pneumonia infections, impacting the lungs and possibly putting pressure on the heart, and can even spread into the bloodstream which could impact organs including the kidneys – hence the potential need to have had cover for these types of complications if you wanted to be treated in a private hospital.
How much does hospital cover cost?
To give an idea of the general cost of hospital policies, Canstar's research analysts crunched the numbers on premiums for policies in our database. They found someone paying for an entry-level Basic hospital policy pays an average premium of $71 per month, or $143 for couples and $144 for families on average. On the other hand, singles with the highest level of cover, a Gold-tier hospital policy, pay an average of $171 per month, while couples pay $341 and families $343 on average.
Average Monthly Hospital Insurance Premiums by Hospital Tier and Profile
Hospital Tier
Profile
Single
Couple
Family
Basic
$71
$143
$144
BasicPlus
$81
$162
$163
Bronze
$92
$184
$184
BronzePlus
$97
$194
$195
Silver
$115
$231
$231
Gold
$171
$341
$343
Source: www.canstar.com.au as at 30/03/2020. The Australian Government Health Insurance Rebate, Base Tier for under 65s, of 25.059% has been applied to premiums. National average premiums are based on state averages for policies on Canstar's database, weighted by state population of insured persons.
What else are health insurers doing to help Australians affected by coronavirus?
PHA Chief Executive Rachel David announced last Tuesday that any health fund members experiencing financial distress as a result of losing their job or being underemployed due to the coronavirus pandemic should contact their health fund because they may be eligible to have their premiums waived for an "extended period".
These are some of the other measures that have been announced by PHA:
Members will have access to teleconsultations with psychologists from the majority of health funds from today, Monday, 30 March, subject to some conditions.
Members will also be able to access tele-physiotherapy consultations from Tuesday, 14 April, subject to some conditions. More telehealth services from other allied health professions are expected to be made available in the coming days.
Members will not have to pay for any costs associated with the government-mandated cancellation of elective surgery and some allied health services.
Health funds are employing additional staff in call centres to manage the increasing numbers of inquiries from members, and to provide telehealth services.
Health funds will continue to provide access to and reimburse emergency dental services and will help members who need access to these services.
The industry is putting in place special arrangements to allow more 'hospital-in the-home' services and more remote access services for members at particular risk, but this would be subject to government approval.
You might find the following articles helpful: