Australia is a country known for many things: beautiful beaches, Sunday barbecues, plenty of sunshine and, of course, a proud and passionate sporting culture. A recent survey by Sport Australia found 89% of Australian adults participate in sport each year and 62% participate at least three times a week.
It is well known that there are a number of positive benefits that can potentially come from playing sports, including improved heart health, a decrease in risk of diabetes and stroke, weight management, reduced blood pressure, stress relief, better sleeping habits, and an improvement in mental health. Playing sports can also increase self-esteem, promote social interaction and improve quality of life. But, it is also a fact that with sport comes an increased likelihood of suffering a physical injury. And each sport has its own level of risk.
Following are 10 of the most common sports injuries in Australia, along with suggestions to reduce the risk of becoming injured and strategies to treat them if and when they do occur.
What are the common sporting injuries in Australia?
While there are a number of different injuries that can occur when participating in sport, there are some that occur more regularly across the country than others. According to the websites of a range of industry insiders, including sports medicine practitioners and the Australian Institute of Health and Welfare (AIHW), these include (in alphabetical order):
Anterior cruciate ligament(ACL) tears
Ankle sprains
Concussions
Dislocations
Fractures caused by overuse (like from playing tennis)
Fractures caused by impact trauma (such as from playing rugby league)
Plantar fasciitis, which is damage to the tissues that connect the toes to the heel bone
Pulled groin muscles
Shin splints, commonly experienced by runners
Strained muscles, such as a strained hamstring
Data from the AIHW showed that head injuries accounted for over 15% of all hospitalised sport-related cases, wrist injuries for over 11%, knee injuries for over 11%, shoulder injuries for over 6% and ankle for over 5%.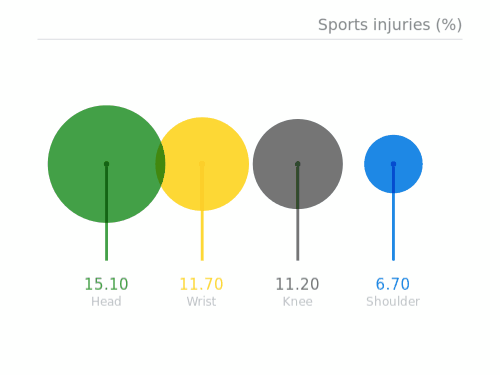 AIHW notes that particular injuries were more likely to occur in specific sports, for example knee injuries were more likely to occur in soccer, football and netball, whereas head injuries were more likely to occur in rugby, cycling and AFL.
Which sports are the most likely to cause injuries?
While injuries can occur in just about any sport, there are a few that are statistically found to have a greater risk. According to a 2014 report from the AIHW, the ten most common sports where injury occurred in Australia were:
| Sport where injury occurred | Type of injury | Body region most commonly injured | Most common mechanism of injury |
| --- | --- | --- | --- |
| Australian Rules Football | Fracture | Head | Contact with another person |
| Soccer | Fracture | Knee and lower leg | Fall |
| Cycling | Fracture | Head | Transport accidents |
| Football (unspecified, including touch football, rugby, AFL, soccer & other types of football) | Fracture | Knee and lower leg | Fall |
| Wheeled motor sports (motorbikes, dirtbikes, quad bikes etc) | Fracture | Trunk | Transport accidents |
| Water sports (jet skiing, kayaking, canoeing etc.) | Fracture | Knee and lower leg | Fall |
| Rugby (unspecified, including rugby union and rugby league) | Fracture | Knee and lower leg | Fall |
| Roller sports (such as roller skating) | Fracture | Elbow and forearm | Fall |
| Equestrian activities | Fracture | Trunk | Transport accidents |
| Basketball | Fracture | Knee and lower leg | Fall |
All codes of football, combined, accounted for over one-third of all recorded hospitalisations.
Why do these specific sports present the highest risks?
These sports have a higher risk for injuries because they generally involve a greater amount of rough physical contact and high-impact collisions.
Further, some team sports involve a greater likelihood than others of pivoting, stopping suddenly, landing from a jump, or landing at an awkward angle. This can cause injuries, particularly tearing of ligaments and sprains.
In some sports, such as cricket, gridiron and fencing, protective gear is more common, however it is not as widely used in rugby, AFL and basketball.
Also keep in mind that these statistics are based on the number of cases presented at hospitals and do not take into consideration the number of participants of each sport.
If someone is injured playing sport, what can you do about it?
When someone is injured playing sport, there are a number of steps that are commonly taken in order to treat the injury.
Your first move usually depends on the type of injury involved. If you believe based on the injured person's feedback that there may be a suspected fracture or a head injury, it's usually best to visit the hospital immediately, as most fractures are diagnosed by X-ray and a small group of people who sustain a concussion (5% according to BrainLine) can develop bleeding or a blood clot. Even if you don't believe the injury to be a fracture, it can be a good idea to speak with a doctor to determine whether the injury will require medical attention.
For common, acute injuries such as muscle strains or sprains, a general rule of thumb to treat them is to follow the principles of RICE: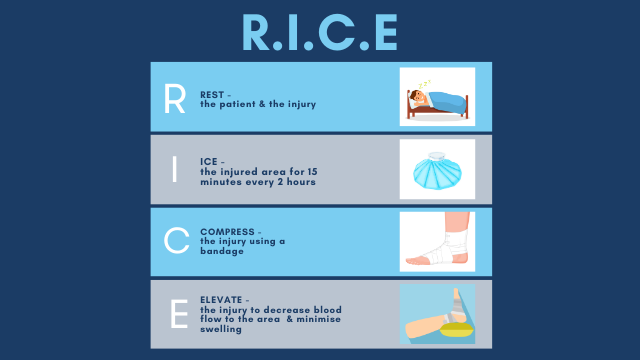 After applying the RICE steps, monitor how the injury progresses over the next 24 hours. If the patient experiences continued swelling and/or pain, then it's recommended to visit a doctor who can assist in identifying the cause and diagnosing whether it requires medical attention. If in doubt, it is generally a good idea to speak with your GP.
If you are rehabilitating after an injury, you might consider visiting a physiotherapist, exercise physiologist or other specialist. Your GP might make a recommendation or you can contact a specialist and ask if they can assist with your particular injury. Some services, such as appointments with a physiotherapist, are covered by rebates in some health insurance extras policies. If you have a private health insurance policy with extras cover, check your coverage to see if it covers claims like physiotherapy, which can potentially be effective in rehabilitation following some minor injuries.
If you do have cover and you would like to make a claim, be aware there may be claim limits for these types of treatments; for example, many health insurance policies have a limit of $100-$300 per year for remedial massages. Also, with extras cover, there may be an amount between what the fund will pay and what the service provider charges, meaning you may be required to contribute financially to each treatment. For example, if your health insurance extras cover allows for $50 to be paid per claim, and the treatment is $80, then you will be required to pay the remaining $30.
How can you help prevent sports-related injuries?
Anyone playing sports, whether an adult or a child, can do a number of things to reduce their risk of injury.
According to the Better Health Channel, wearing protective gear can be an effective preventative step to avoid injuries. This can include equipment such as helmets, eye protection, mouthguards, elbow pads, wrist/knee guards and, for males, protective "boxes". It is a good idea to select gear that has been designed for the particular sport you intend on playing and is the right size for you.
Better Health Channel also suggests warming up thoroughly "by gently going through the motions of your sport and performing slow, sustained stretches". myDr.com.au says an effective warm up involves doing movements that increase your heart rate, breathing and temperature of your muscles, usually until you reach a light sweat (generally 5-10 minutes). By performing movements you will likely undergo when playing the sport, you gradually adjust your heart rate and muscle mobility, which can reduce your risk of injury.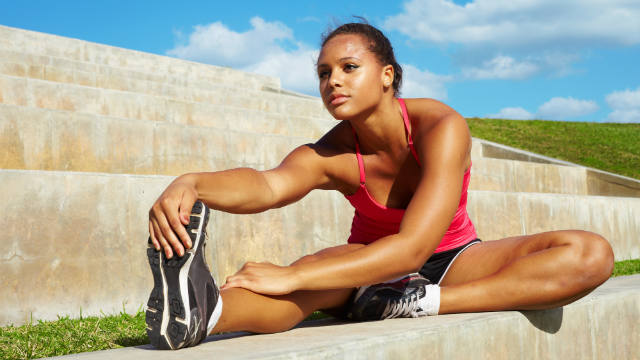 Even something as simple as drinking enough water can also lessen the risk of injury, suggests Fitness Australia, the national health and fitness industry association. In a fact sheet the peak body helped put together, it suggests that staying hydrated during physical activity is important, as it allows your body to deliver oxygen more effectively to your muscles and can minimise your risk of injury due to low concentration or fatigue.
---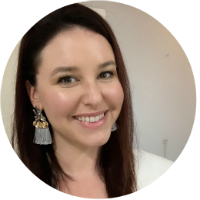 Sarah Megginson has been a finance and real estate journalist for more than a decade, having written for; She Knows Australia, Your Investment Property, Mamamia, Marie Claire, and travel features for Tourism Australia, BUPA, Jetstar and more. Sarah has also been the editor of Your Investment Property magazine since 2016, while being an opinion columnist, a freelance writer, and an editor who has penned 20+ books. She has three young children and is an ambassador for Act for Kids. Sarah holds a Bachelor of Communications from Griffith University.
Keep up to date with Sarah through her site.
Cover image source: wavebreakmedia (Shutterstock)