Have you wondered lately which
health insurer
has the most satisfied customers?
In light of recent federal health insurance reforms, including a new tiered system of classifying hospital insurance policies, now could be a good time to take a look at whether you're happy with your health insurer.
As part of our quest to empower consumers to choose the right financial products for them, Canstar has launched the Most Satisfied Customers Health Insurer Award as part of our Customer Satisfaction Awards.
The Awards are based on how customers rate their overall satisfaction with a particular insurer or financial institution, and complement our Star Ratings and Awards that are calculated by Canstar's expert researchers.
The Most Satisfied Customers Health Insurer Award is based on our recent survey (conducted by Qualtrics) of more than 3,000 Australian policyholders across 36 providers.
Among a number of questions in the survey, respondents were asked to rate their overall satisfaction with their health insurance provider.
And the winner is?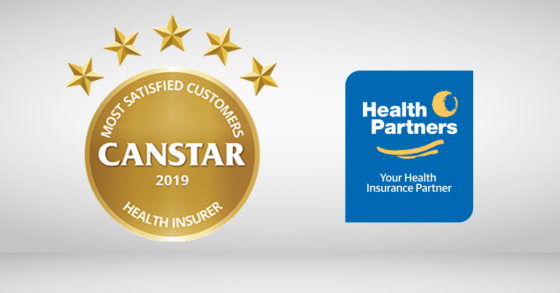 Coming out on top was South Australia's largest not-for-profit health fund, Health Partners, earning it Canstar's 2019 Most Satisfied Customers Health Insurer Award.
When it came to customer service, comprehensiveness of cover and communication, Health Partners' members were found to be the most satisfied.
Canstar's Group Executive of Financial Services, Steve Mickenbecker, said they also ranked the insurer highly when it came to reputation for paying claims, ease of claim and value for money.
"Health Partners has clearly delivered for its customers," Mr Mickenbecker said.
He also reminded consumers to be aware that insurers provided various levels of cover designed for different customer groups.
"It is important to compare policies to find one that works for you."
What drives customer satisfaction for health insurance?
The health insurance survey found value for money was the greatest driver of customer satisfaction, accounting for 30% of the overall score.
Customer service accounted for 23% followed by comprehensiveness of cover (14%), communication (12%), reputation for paying claims (10%), insurance premiums (9%) and ease of claim (2%).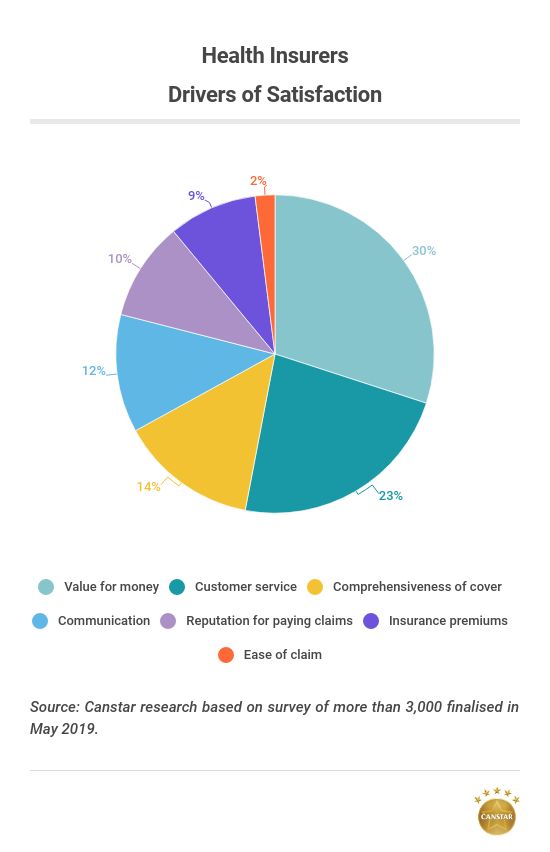 Mr Mickenbecker said it was interesting to note that value for money came in well ahead of premiums as a driver of satisfaction.
"This suggests that consumers understand the importance of choosing a quality policy and service for their money," he said.
The survey also indicated that many Australians are loyal to their insurer, with 43% of respondents stating they have been with their provider for more than a decade.
Only 9% of those surveyed said they had been with their current insurer for less than a year, while 33% said they had been with the same provider for between one and five years.
The remainder (15%) said they had been with their insurer for between six and 10 years.
Of the 9% who took out health cover in the past year, half of them had switched from a different provider, while the other half – mostly young people – had signed up for the first time.
Interestingly, customers' overall trust in their health insurers was found to be high, including a high level of trust in their provider to pay a claim.
Men were found to be more trusting of their health insurer than women.
On an age basis, those in their forties were discovered to be the least trusting, while people aged 70 and over were the most trusting.
Image source: nd3000 (Shutterstock)