What is a credit card reward?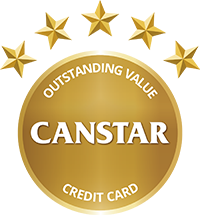 Rewards credit cards give you extra benefits that you earn according to how much money you spend on your credit card. The bank converts your spending into rewards points, and when you redeem those points, the bank converts them into rewards for you.
There are four main types of rewards, discussed in detail below: cash back, frequent flyer, merchandise, and instant discounts at point of sale. With more than 15.7 million credit cards in Australian wallets in 2015, we could be earning a big bundle of rewards if we used those cards responsibly (and if we spend enough to make it worthwhile).
How do credit card rewards work?
Depending on the rewards program you choose, every dollar of spending on your card can accrue hose points can be converted into rewards.
Some lenders allow you to set up auto-redemption, so that every time you reach a certain number of points, they are automatically redeemed in the method of your choice.
What are rewards debit cards?
A rewards debit card offers a similar rewards scheme to the rewards credit card – but you're spending your own money. This has a lower risk level because you are not accruing credit or paying interest on the amount.
Unfortunately, there are barely a handful of rewards debit cards on the market, as they don't represent a strong reward for banks. But if you're looking for a low-risk reward, they are definitely worth investigating.
As with any product, rewards debit cards have their advantages and disadvantages:
Pros:
No annual fee. Qantas Cash and the Velocity Global Wallet have no fee and earn rewards at the same rate as most entry level Frequent Flyer rewards credit cards with annual fees from $50 to $100.
You are spending your own money, so there's less risk of getting into credit card debt.
Cons:
Debit cards earn rewards at a low rate, and there are restrictions on the amount of cash back. This means they may not be good value for people who spend a lot on their credit card.
You may have to deposit your salary onto the card to waive the monthly account-keeping fee.