Westpac has cut honeymoon and bonus rates for online savers, bringing the total rate on its popular eSaver account down to 1.55%.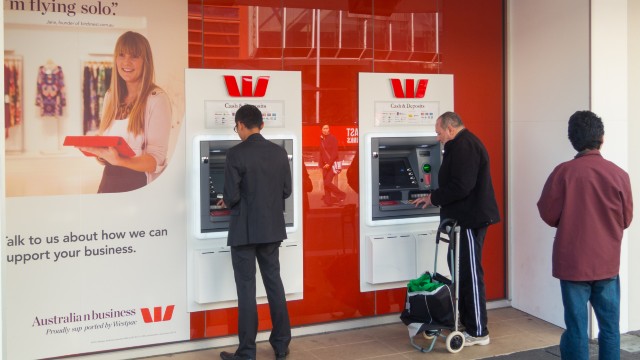 The major bank lowered introductory and bonus rates on its online savings accounts by up to o.11 percentage points on Thursday.
Its eSaver account – which has a base rate of 0.10% – had its introductory rate cut from 1.56% to 1.45%. Combined, that means customers could earn a total rate of 1.55% on their savings held in this account for the first five months, before it reverts back to the base rate.
The Westpac Life account's bonus rate was lowered also, by 0.10 percentage points to 1.10%. The base rate on that account is still 0.45%, so customers could earn a maximum of 1.55% if they met all the bonus conditions each month, including depositing money into the account.
Westpac's subsidiary branches – St. George Bank, Bank of Melbourne and Bank SA – have also lowered savings rates today across their Maxi Saver and Incentive Saver accounts. The Maxi Saver account, for instance, now has a total interest rate of 1.70% at each lender, including a three-month promotional rate of 1.60%.
The rate cuts from Westpac Group are a part of a larger trend of lenders lowering savings rates, despite no movement from the Reserve Bank of Australia in recent months.
Two of Westpac's main competitors – National Australia Bank and ANZ – slashed interest rates on savings accounts in January.
Following those cuts, Commonwealth Bank now has the highest online savings account rate out of the big four banks, at 1.65%. Mind you, that only lasts for the first five months before reverting back to a base rate of just 0.10%.
Canstar finance expert Steve Mickenbecker said with base rates as low as 0.10% there was little room left for adjustment, which was why Westpac's cuts were to introductory and bonus rates but the ongoing base interest was left untouched.
He said cuts to savings rates in recent months were an attempt by the banks to preserve their lending margin, as competition in home loan rates has heated up.
"Lower wholesale funding costs means that a small drift of savings away from the banks can be replaced," Mr Mickenbecker said.
While the major banks, in particular, have been lowering their customers' savings rates, neobank customers have been earning as much as 2.25% on their savings deposits at Up, Xinja and 86 400, while Volt offers 2.15%.
According to analysis of rates on Canstar's savings database, the rest of the market – excluding major banks and neobanks – is offering a maximum of 1.65% base interest and 2.15% total interest, not including promotional rates that only last a few months.
"Savers owe it to themselves to get a top-end rate, and work their savings for their benefit, not the banks'," Mr Mickenbecker said.