Many of us try to make sustainable decisions in our everyday life — whether that means bringing reusable bags to the grocery store, catching public transport instead of driving, or making sure we're recycling properly. But one of the most powerful changes we can make as individuals involves our money. Canstar Finance Journalist Tamika Seeto explores ethical banking and explains why she made the switch.
Have you ever wondered what happens to your money after you deposit it in the bank? Contrary to popular belief, it doesn't just get locked away in a vault somewhere. Your money actually joins a pool of funds that your bank can then use in various ways, such as to fund other customers' loans and lend to businesses. In some cases, this means your bank may lend your money to businesses involved in industries or activities that you don't necessarily agree with — like fossil fuels, tobacco or weapons.
According to research by advocacy group Market Forces, for example, Australia's four major banks have loaned $35.5 billion to the fossil fuel industry since 2016, when the Paris Agreement entered into force.
A couple of years ago, I decided to switch banks. I did this because I wasn't happy with my bank lending to the fossil fuel industry. And it seems like I'm not alone.
Last year, survey data from the Responsible Investment Association Australasia (RIAA) found that 86% of Australians expect their savings and super to be invested responsibly and ethically. And more than two in three Australians don't want their money to cause harm to the planet, such as by supporting activities related to fossil fuels, logging or environmental degradation.
Simon O'Connor, CEO of the RIAA, said there's a rapidly growing public interest in better understanding how banks invest our money.
"Australians want to ensure all of their financial services are aligned to their ethics and values," he told Canstar.
---
---
What is ethical banking?
'Ethical banking' is a term used to encompass banks that are striving to make positive environmental and social impacts with investments and funding.
Mr O'Connor said there are two sides to ethical banking — how the bank seeks to avoid harm with its products and its commitment to ethical banking practices as an organisation.
"There are ethical banking products that seek to avoid harm by not lending money to harmful activities and industries," Mr O'Connor said.
This could include not investing in fossil fuels and other contentious areas such as tobacco, gambling and weapons.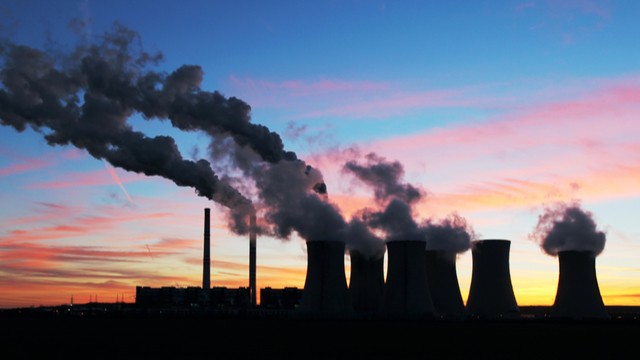 Ethical banks may also seek to do good by "preferentially lending to socially or environmentally beneficial projects, organisations, businesses or retail clients". This could include lending to companies in industries like affordable housing or renewables.
In recent years, banks have also started offering specific "green" products to customers, such as green home loans and green personal loans. These products may offer customers better interest rates and are designed to fund energy-efficient products like solar panels and home batteries.
"It mirrors the broader ethical investing space, where banks are seeking to avoid harm but also looking at how banking products can do good," Mr O'Connor said. "And I think we'll start to see that more and more."
How can I tell if my bank is ethical?
First up, it's important to think about what matters to you. For example, this could include protecting the environment, or advocating for human rights or animal rights.
Next, look at your bank's position on these issues. For example, does your bank have a policy that it won't lend to companies in the fossil fuel industry?
"If you can't readily find that information, you should feel free to get in touch with your bank directly and ask, 'How are you thinking ethically about banking my money?'," Mr O'Connor said.
You can also look at resources like:
Don't Bank on the Bomb – collects data on which banks are invested in nuclear weapons.
Market Forces – looks at which banks and super funds are invested in fossil fuels.
Responsible Returns – an initiative of the RIAA, where you can filter banking, super and investment products by the social or environmental issues that are most important to you.
If you're not happy with how your bank stacks up, you can consider moving your money elsewhere, like I did.
How to switch banks
Even though I knew I wanted to change banks, I'll admit that I initially put the task into the "too hard" basket. But, when I did switch banks, it wasn't as difficult or time-consuming as I had thought.
Once you've found a bank that you are happy with, you can often open a new account online in a matter of minutes. When setting up a new account, don't forget to update any direct debits or credits you have. This might include letting your work know your new account details and updating any rent, subscriptions, insurance or other regular payments.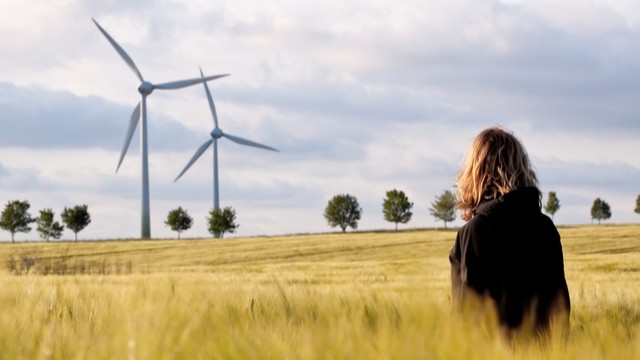 Mr O'Connor recommends telling your bank why you are moving, if you are considering switching banks on environmental and social grounds. He said consumers had "power" to compel more positive change.
"Consumer interest has been having a massive impact on the financial services sector, and making [the banks] respond to these issues," he said.
"Banks are hearing loudly and clearly from customers that this is important."
If you are interested in learning more about whether your bank is investing your money in line with your personal ethics or beliefs, you could try contacting them directly or seeking out its ethical or environmental policies on its website. You can look for keywords around topics like corporate and social responsibility (CSR); environmental, social and governance (ESG); social impact; socially responsible investing; or even in the company's Annual Report or Sustainability Report.
Cover image source: Diyana Dimitrova/Shutterstock.com
---
Thanks for visiting Canstar, Australia's biggest financial comparison site*
---
---