If you would like to dip your toe into the world of ethical investing, here is a look at some different approaches, as well as some of the available options and factors to consider when choosing an investment.
What is ethical investing?
Ethical investing, also referred to as sustainable or responsible investing, seems to be capturing the attention of more Aussies. For example, four in five Australians feel environmental issues are important when it comes to the investment of their money according to a study commissioned by the Responsible Investment Association Australasia (RIAA). The report found that nearly 70% of Aussies see environmental issues (including environmental degradation, pesticides, fossil fuels and others), as the most important theme overall to avoid.
Other areas of concern include animal cruelty (60%), along with tobacco (54%), human rights abuses (51%), weapons and firearms (54%) and gambling (50%).
And choosing to invest responsibly doesn't mean that you have to miss out on returns. For example, the top-performing ethical ETF over the 12 months to 31 March, which was the Russell Investments Australian Responsible Investment ETF (ASX: RARI), returned an impressive 36.94% (see table below).
In addition, the RIAA's Responsible Investment Super Study 2019 found that Australian super funds that comprehensively engage in responsible investment outperformed their peers over one-, three- and five-year time frames.
It's perhaps not surprising then that the RIAA study found that 67% of those who don't currently invest in ethical companies, funds or superannuation funds would be likely to consider doing so in the next five years, with 32% saying they would consider doing so in the next year.
If you are thinking about getting started here are answers to some common questions.
What are the different approaches to ethical investing?
Here are some of the most common approaches that are used.
Negative screening
This involves excluding industries that you don't want to support. Some examples include weapons, tobacco, alcohol, gambling and animal cruelty.
Positive screening
This means actively seeking out companies that are trying to make a difference. Some examples include companies in the renewable energy, education and health care industries.
ESG integration
This involves considering different Environmental, Social and Governance (ESG) factors to help choose a particular investment. RIAA offered this example: if an investor is going to invest in an oil company, an ESG approach will help find the oil company that has superior environmental performance and treats its employees well.
Impact investing
RIAA describes this as looking for companies whose business operations are focussed on solving some of the world's biggest challenges. These are companies that have impact at the core of their mission.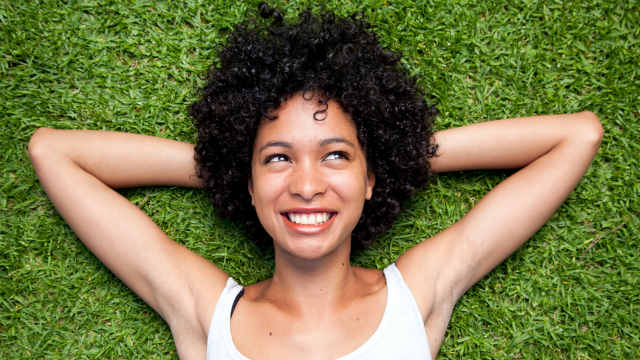 What are the different types of investment options?
There are a number of ethical investment options available including superannuation, managed funds, ETFs and direct investments.
Super funds
Many super funds offer ethical or sustainable options to their members. Earlier this year RIAA assessed Responsible Investment (RI) super funds based on five criteria and came up with a list of 13 Australian super funds (and one New Zealand super fund) which it identified "as leaders for articulating and demonstrating a comprehensive approach to responsible investment". The super funds that made that list are:
Australian Ethical
AustralianSuper
CareSuper
Cbus
Christian Super
First State Super
Future Fund
Future Super
HESTA
Local Government Super
NZ Super
Unisuper
VicSuper
Vision Super
Managed funds
There are also a number of managed funds that give investors exposure to ethical investment options. Some of the fund managers with a range of ethical products include AMP, Australian Ethical, Mercer, Pendal, Pengana, U Ethical and Vanguard.
ETFs
It is also possible to use an ETF with BetaShares, Russell, UBS, VanEck and Vanguard all offering ethical ETFs. The table below shows the five top-performing ethical ETFs over the 12 months to 31 March. Robo adviser Stockspot also recently introduced sustainable portfolios which only include sustainable share ETFs.
Top 5 Ethical* ETFs by Performance Over the 12 Months to 31 March 2021
← Mobile/tablet users, scroll sideways to view full table →
Average Annual Return Over Past…
1 Year
3 Years
5 Years
Russell Investments Australian Responsible Investment ETF
36.94%
6.41%
7.63%
VanEck Vectors MSCI Australian Sustainable Equity ETF
33.12%
9.47%
–
BetaShares Global Sustainability Leaders ETF
32.70%
22.95%
–
Vanguard Ethically Conscious International Shares Index ETF
24.43%
–
–
BetaShares Australian Sustainability Leaders ETF
21.69%
9.58%
–
Source: www.canstar.com.au. Based on ETFs on Canstar's database with the highest one-year return (effective to 31 March 2021). *An ethical product is determined to be one that is specifically advertised as 'ethical'. Performance is net of management fees. Brokerage and bid/ask spread costs have not been considered. Past performance should not be relied upon as an indicator of future performance; unit prices and the value of your investment may fall as well as rise. Check current details with the product issuer. Consider the PDS before making an investment decision.
Shares
Another option is to buy shares in companies that you feel are aligned with your values and what you are hoping to support. This will involve doing the research yourself to identify the relevant stocks.
What should I consider when choosing an ethical investment?
Here are some of the key factors to think about when you are trying to narrow down your choice:
What you care about: The first step is to think about what industries you definitely want to avoid or whether there are any particular issues that you want to support. This will help you narrow down the available investment options that align with your values.
Performance: You may be hoping to contribute to making the world a better place with your investment but you still want to make money. As when making any investment decision consider how the investment has performed over the long term and how it compares with other similar options. Although past performance is no guarantee of future returns it's still an important factor to consider.
The fees: Just like performance the fees the investment charges are an important consideration. Again ask yourself if the fees are reasonable compared with other similar options.
The fine print: To get a true understanding of how your money is being invested it's important to take a close look at the product documents to find out what investments are excluded and what may still be included.
How do I find ethical investments?
The RIAA has created its Responsible Returns tool to help investors looking for ethical investment options based on the issues that matter to them most. You select two themes you'd like to support, two issues you want to avoid, the type of product you are looking for and the website will reveal a list of providers that have products that meet your criteria.
All of the products and funds included "have been certified in accordance with RIAA's Responsible Investment Certification Program which tests whether a product or fund's investment intentions and processes are consistent with its responsible investment claims" according to the website.
It may also be a good idea to see a professional financial adviser to help you find products that fit with your values. If you want to find an adviser that specialises in ethical investments you can take a look at the RIAA directory which features financial advisers that are certified members. Another option is to check out advisers who are part of the Ethical Advisers' Co-op.
Cover image source: Jacob_09/Shutterstock.com
---
Thanks for visiting Canstar, Australia's biggest financial comparison site*