Thanks to shifting consumer demands and disruptions in superannuation and the wider financial industry, options like an ESG investing strategy have become more accessible to Aussies looking to engage with their finances and use their money in a socially responsible and sustainable way.
ESG (environmental, social and governance)-based investing aims to maximise returns by focusing on investments that stack up well when assessed based on these criteria. It's a growing trend, both for those investing inside and outside of super.
If you're contemplating investing your money with your morals in mind, ESG investing is one approach you could take. Canstar spoke to two industry experts to explore what's involved. This article explains:
How does ESG investing work?
ESG investing means using a combination of environmental, social and governance factors to identify investment risks and opportunities, in a bid to optimise long-term financial performance. The term is sometimes used interchangeably with other trends such as 'ethical investing' and 'responsible investing', but ESG investing typically has a more structured approach by focussing on these three specific areas.
ESG investing can involve looking for companies that have positive policies in these areas, avoiding companies with poor records (known as negative screening), or a combination of the two approaches.
Here's a summary of what each factor typically involves.
Environmental
Positive environmental considerations may include companies using energy efficiencies to lower costs and increasing profitability, while also reducing carbon emissions. A negative example could be a business with high emissions that damage the environment.
Social
Social factors could include a company's employment policies (e.g. whether it supports diversity and inclusion), its health and safety standards for employees and customers, and its stance on social justice issues.
Governance
This relates to how a company is run. For example, an ESG investment strategy might avoid companies with weak risk management, excessive remuneration for top execs and board members and a lack of diversity among its leadership. On the flipside, it could mean seeking out companies who excel in these areas.
Corporations must be more transparent about diversity in their ranks to help investors recognize those with sub-par inclusion practices, according to JPMorgan Brazil executive director Gilberto Costa https://t.co/K6OmetqXMv

— Bloomberg Australia (@BloombergAU) February 24, 2021
There are a number of ways to invest using ESG principles, such as by investing through a fund (e.g. a managed fund, exchange traded fund (ETF) or a superannuation fund) or by doing your own research and buying shares in individual companies. Taking the DIY approach can be more time consuming, however, as it would involve doing large amounts of research to evaluate a company's policies, some of which may not be easily found. On the other hand, if you have the time and expertise, going DIY could give you more control over what you're investing in.
What do ESG funds invest in?
ESG investing typically focuses on share investing, and depending on the fund, it may invest in the Australian share market, international markets or both. However, some funds may also apply ESG principles to invest members' money in other asset classes, such as property or infrastructure. For example, some super funds invest in affordable housing projects.
Many funds with an ESG option provide information on their approach to selecting investments, so it can be helpful to check this to ensure that the selection process matches up with your own ethics, financial goals and risk tolerance.
How can I build an ESG portfolio?
Louise Lakomy is Director of Crystal Wealth, an investment management firm with a suite of portfolio options enabling clients to invest responsibly. She explained to Canstar that building an ethical portfolio can be complex and involves enormous amounts of research.

"We use a combination of negative screening, sustainability-themed investing, ESG integration and, where suitable, impact investing as we believe they all play a part in responsible portfolio construction," she said.
Louise said it's important to focus on financial fundamentals, as well as the ESG considerations, while maintaining the ability to change the strategy and investment selections along the way, as current events can make this type of investing a "moving feast".
She used the example of the 2018/19 banking royal commission which impacted investments in certain financial institutions, saying this continues to change as the companies involved make governance improvements to address negative findings.
How do ESG investments perform?
ESG investments have historically compared favourably to their mainstream counterparts, according to data compiled by the Responsible Investment Association Australasia (RIAA). In fact, across almost all sectors and time periods analysed, responsible investment funds have outperformed mainstream fund performance, as shown in the tables below. It's important to remember, however, that past performance is not a reliable indicator of future performance.
Performance of responsible investment funds against mainstream options
The tables show weighted average performance of 'responsible' investment funds compared to the mainstream equivalents. The returns shown are net of fees (what the funds delivered after fees were deducted).
Australian share fund performance
| | | | | |
| --- | --- | --- | --- | --- |
| | 1 year | 3 year | 5 year | 10 year |
| Average responsible investment fund | 24.7% | 11.3% | 10.1% | 9.0% |
| Morningstar: Australia Fund Equity Large Blend | 22.3% | 9.0% | 7.8% | 6.8% |
| S&P/ASX 300 total returns | 23.8% | 10.3% | 9.1% | 7.8% |
International share fund performance
| | | | | |
| --- | --- | --- | --- | --- |
| | 1 year | 3 year | 5 year | 10 year |
| Average responsible investment fund | 22.5% | 13.7% | 11.0% | 11.9% |
| Morningstar: Equity Large World Funds | 25.2% | 12.6% | 10.8% | 10.9% |
Multi-sector growth funds*
| | | | | |
| --- | --- | --- | --- | --- |
| | 1 year | 3 year | 5 year | 10 year |
| Average responsible investment fund | 19.48% | 11.26% | 8.73% | 8.24% |
| Morningstar: Australia Fund Multi-sector Growth | 16.22% | 7.56% | 6.52% | 6.88% |
Looking specifically at superannuation funds, Canstar data shows that funds that screen out certain investments on ethical grounds compare favourably to equivalent funds on our database as a whole, based on one and three-year performance. For five-year performance, the ethical options delivered lower returns on average. Keep in mind that past performance is not a reliable indicator of future performance.
These return figures take fees into account, although looking solely at fees, 'ethical' funds on average appear to be a pricier option.
How ethical superannuation investments perform
| | | | |
| --- | --- | --- | --- |
| Average annual return over past… | Ethical* | Other | Difference |
| 1 Year | 4.28% | 3.34% | 0.94% |
| 3 Years | 6.23% | 5.69% | 0.54% |
| 5 Years | 6.47% | 6.72% | -0.25% |
| Average Fee (% of balance) | 1.19% | 1.09% | 0.10% |
Source: www.canstar.com.au. Prepared on 11/02/2021. Based on balanced superannuation investment options in Canstar's database with target growth assets of 60-79.99%. *Includes options that actively screen out tobacco, alcohol, gambling and military weapons. Returns are net of administration, investment and performance fees and tax. Past performance is not a reliable indicator of future performance. Returns are for period outlined in the table up to 31/12/20. Average Fee based on a balance of $60,000.
Chief Investment Officer of the Motley Fool in Australia, Scott Phillips, said that when assessing ESG investing performance, it's important to be clear on why an investment is doing well or poorly, and to avoid making a false equivalence between a company's ESG credentials and its success.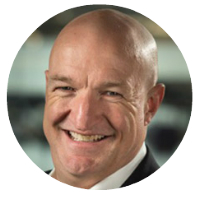 "Was the company successful because it's ethical or socially responsible? It's possible, but it's also possible that it had not much to do with that."
He said that a company's success could just as easily be down to other reasons such as "the fact that they might have been innovative or in a growing industry or they may have come up with a great new product".
Do ESG funds charge higher fees?
Generally speaking, funds that take a more active approach to investing, such as by filtering companies based on ESG factors, may charge more than a fund that applies fewer criteria.
This is illustrated by the table above, which shows that the superannuation funds on our database that activity screen out investments charged higher fees on average than other funds over the period analysed by Canstar's researchers.
Scott said what's important is that the fees are justified and worth paying based on the returns delivered by the fund.
"If I'm pursuing a complex ESG strategy to assess companies where I have to interview the management, understand the business, go and do on-the-ground research, then that is simply a more costly strategy to implement," he said.
"So it makes sense that it would cost more, and as long as it's covering a genuine cost for the fund manager to choose those companies, then it's legitimate.
"Even if the higher costs are legitimate, is it worth the investor paying for that or could you get a better level of performance by simply keeping your fees lower with a different fund'?"
Is ESG investing the most effective way to make a difference with your money?
Choosing to invest in an ethical or ESG-focussed fund is one way consumers could attempt to make a difference with their money. But Scott said it's important to be realistic about the difference that investing in this way can make and that there may be other or additional ways to have a more direct impact.
"I'm someone who believes deeply in some of the ethical and environmental issues that these (ESG) investors also care about, but I have to separate that in the real world from whether or not I'm having an impact on those issues based on where my investment dollars go," he said.
"As a consumer, I think you can be much more impactful by spending your money with businesses based on their approach."
However, he added that there may still be effective options for those investing their money.
"For example, there are some fund managers who donate their fees to charity, so investing with those managers can be very beneficial for those charities they're supporting."
For the second year in a row, Future Generation has been named as one of Australia's top 50 corporate philanthropists with a total of $10.5 million donated in 2020 supporting charities focused on children at risk and youth mental health https://t.co/3yiV6lfUMb $FGX $FGG

— FutureGenerationCo (@FutureGenInvest) February 11, 2021
He said that investing in a company that is raising capital (where a company issues new shares to investors) could also have a more direct impact, compared to purchasing existing shares from another investor.
"If you're investing extra money (directly) into that company, then the money you're contributing to that fundraising could have more of an impact on its ability to do whatever it's doing," he said, adding a note of caution that investing in capital raising can be riskier than other approaches.
"But if it's within your risk tolerance, then that's one way you can use your investment dollars for good."
ESG investing case study
Nick Whitefield (34), who lives in Melbourne, is among those who recently opted to switch to an ethical fund. He told Canstar he made the move to help him align his finances to his worldview and to capitalise on changing business practices and demand from other investors.

"The choice to switch was part of a wider personal strategy to shift my money away from businesses that are causing direct harm to the environment, or are actively invested in companies that are," he said.
"With more money being invested in renewable energy and a larger chorus of people actively looking to invest in 'green technology,' my view is that ethical funds will eventually return better results."
Main image source: Kzenon/shutterstock.com.au
---
Compare Online Share Trading Accounts with Canstar
If you're comparing online share trading companies, the comparison table below displays some of the companies available on Canstar's database with links to providers' websites. The information displayed is based on an average of six trades per month. Please note the table is sorted by Star Rating (highest to lowest), followed by provider name (alphabetical). Use Canstar's Online Share Trading comparison selector to view a wider range of online share trading companies. Canstar may earn a fee for referrals.