Find out how you compare to the average Aussie when it comes to your finances. Plus get tips to help give your wealth a boost.
Have you ever wondered what your bank balance looks like compared to a colleague's? What about if you've got more debt than your neighbours? It's natural to wonder how your finances stack up against those of others. You don't have to wonder any longer – Canstar has compiled data revealing how much the average Aussie earns, saves and owes. You'll also find out how much the average Aussie has in super and how much they're worth.
You'll then be able to figure out how you compare. While you may always hear that you shouldn't spend money to keep up with the Joneses, when it comes to wealth you generally want to be on par or better than average. If you are not on track, you'll also find tips to help you catch up.
So, without further ado, let's take a look at the numbers.
How much does the average Aussie earn?
The answer to this question comes down to a person's age and whether they are employed full time or part time. As the table below shows, a male aged from 45 to 54 who is employed full time earns a little more than $90,000 before tax. A woman the same age brings home $76,770 before tax.
Median gross annual income
Male
Female
Full-time in main job
15–19
$36,400
$39,000
20–24
$50,929
$52,000
25–34
$71,188
$68,908
35–44
$88,400
$78,000
45–54
$90,451
$76,770
55–59
$85,800
$70,762
60–64
$81,741
$70,147
65+
$74,952
$72,979
Part-time in main job
15–19
$9,806
$10,400
20–24
$26,000
$31,200
25–34
$35,412
$39,000
35–44
$39,012
$39,000
45–54
$39,000
$39,000
55–59
$39,000
$39,000
60–64
$39,000
$39,000
65+
$35,296
$36,400
Total
15–19
$15,600
$11,657
20–24
$41,600
$39,000
25–34
$65,780
$56,522
35–44
$84,234
$57,645
45–54
$85,079
$58,605
55–59
$78,798
$54,600
60–64
$73,025
$49,400
65+
$52,000
$42,067
Source: ABS Characteristics of Employment, August 2020. Prepared by Canstar.
Tips to boost your income
Ask for a pay rise: With many businesses doing it tough, securing a pay rise might not be easy, but you definitely won't get one if you don't ask the question. It's important to be prepared before you talk to your boss. Make sure you have a clear idea of your market worth. Check out salary surveys, such as those by Robert Half and Hays, and also take a look at job ads for positions similar to yours. It's also important to demonstrate how you have added value to the company and offering examples to back it up. If extra money isn't an option, consider asking for non-cash alternatives such as flexible working arrangements or additional holidays.
Look for a better-paying job: Another option to boost your salary is to look for another job that will pay more. This may involve having to upskill. It can also be a good idea to look for jobs in sectors that have a higher level of demand. According to Robert Half, the top five sectors currently driving demand for talent in Australia include: information technology; healthcare, hospitals and social assistance; retail; financial service and non-profit.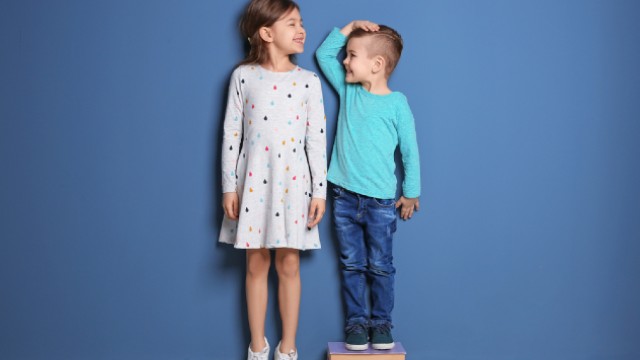 How much does the average Aussie save?
While 21% of Aussies are not able to save any of their after-tax income, 26% are able to save 10% each month, according to Canstar's Consumer Pulse Report 2020. The median amount saved is $15,000, although the level of savings varies by age.
How much do Australians save each month?
| | |
| --- | --- |
| None | 21% |
| Up to 10% | 26% |
| Up to 20% | 16% |
| Up to 30% | 9% |
| Up to 40% | 3% |
| Up to 50% | 4% |
| Up to 60% | 1% |
| More than 60% | 2% |
| Unsure | 17% |
How much Aussies have saved and invested
| Age group | Median amount |
| --- | --- |
| 18 to 29 years | $10,000 |
| 30 to 39 years | $9,000 |
| 40 to 49 years | $15,000 |
| 50 to 59 years | $21,000 |
| 60 to 69 years | $30,000 |
| 70+ years | $35,000 |
| Total | $15,000 |
Source: Canstar Consumer Pulse Report, 2020
Average savings accounts rates
| | | |
| --- | --- | --- |
| | Average | Highest |
| Flexible Saver | 0.37% | 1.50% |
| Bonus Saver | 0.66% | 1.35% |
Source: www.canstar.com.au – 17/03/2021. Based on savings accounts on Canstar's database, available for a deposit amount of $10,000. Flexible Saver refers to accounts that pay a promotional introductory rate, and Bonus Saver refers to accounts that pay a conditional bonus rate when certain conditions are met each month. Rates shown are total rates, i.e. base plus promo for Flexible and base plus bonus for Bonus.
Tips to boost your savings
Pay yourself first: This is a must. Work out how much you can save from each pay and arrange to have it automatically transferred to a separate savings account.
Look for ways to cut costs: Take a look at your budget – if you don't have one, now is the time to build one – and identify areas where you could cut back. Can you spend less at the supermarket and is the cost of all your streaming services really adding up? It can also help to shop around for better deals on some of your regular expenses such as energy plans, your mobile phone and internet plans as well as car, home and health insurance. You might also consider selling unwanted items or taking up a side hustle to give your bank balance an extra boost.
Make sure you're getting the best possible rate: The average rate on flexible savers is 0.37% pa but you might be able to get as much as 1.50% pa. It might not seem like much but every little bit counts, so it is a good idea to regularly look for a better rate on your savings.
How much does the average Aussie owe?
The average Aussie owes $3,925 on their credit card, has personal debt of $21,200 (excluding credit cards and property loans) and has a mortgage of $540,166. This may be higher or lower depending on where you live.
How much Aussies owe in personal debt
Average Balance
Accruing Interest
$3,925
Average Household
Personal Debt
(excl. credit cards
& property)
$21,200
Source: www.canstar.com.au – 17/03/2021. Average Balance Accruing Interest per RBA January 2021 Credit and Charge Card Statistics, and assumes 40% of personal credit card accounts are revolving a balance and therefore accruing interest, based on the Canstar 2020 Customer Satisfaction Survey (n=5787). Average Personal Debt Amount based on the ABS Household financial resources June 2020 release.
Average credit card rates
Credit Card
Purchase Rate
Average
Lowest
Rewards
19.90%
12.99%
Non-Rewards
13.79%
5.95%
Source: www.canstar.com.au – 17/03/2021. Purchase rates based on personal, unsecured credit cards on Canstar's database; excluding 0% credit cards such as the Commonwealth Bank Neo and NAB StraightUp cards.
Average owner-occupier loan sizes around Australia
| | |
| --- | --- |
| AUS | $540,166 |
| NSW | $681,882 |
| VIC | $575,128 |
| QLD | $443,723 |
| SA | $400,402 |
| WA | $431,275 |
| TAS | $374,776 |
| NT | $380,667 |
| ACT | $542,364 |
Source: www.canstar.com.au, ABS Lending Indicators (31st Jan 2021), original figures. Based on new loans written in the month of January 2021.
Average home loan rates
Average
Lowest
Variable Rate
3.28%
1.99%
3 Year
Fixed Rate
2.28%
1.75%
Source: www.canstar.com.au – 17/03/2021. Based on owner occupier loans on Canstar's database, available for a loan amount of $400,000, 80% LVR and principal & interest repayments; excluding introductory and first home buyer only loans.
Tips to reduce your debt
Look for a better deal on your home loan: As the tables above show there can be a big difference between the average rate on home loans and the lowest. Paying a higher rate can end up costing you tens of thousands in interest over the life of a home loan. It will also mean your repayments are higher. It can pay to shop around to see if you can find a better rate on your mortgage. If you do, you can ask your lender if they can match that cheaper rate. If not, switching home loans may be an option. Just make sure you consider any costs that come with refinancing.
Put a plan in place to reduce your personal debt: If you are having trouble clearing your credit card debt, it could be a good idea to take the time to sit down and develop a strategy to get that monkey off your back. Some of the options to consider include balance transfer offers, consolidation or the snowball or avalanche method. The right option for you will depend on how much you owe and how much you can repay. And be sure to get help if you feel like you are over your head.
Pay extra on your mortgage: One of the simplest ways to get that debt down is to pay extra into your mortgage when you can – even if it's a small sum. If you receive a lump sum, such as a tax refund, it can be a good idea to pop that into your home loan as well. Using a linked offset account or redraw can be a good way to do this and you will generally still have access to your money if you need it.
How much does the average Aussie have in super?
As you can see from the table below, the amount varies based on age but also gender – women, on average, have less in super than men. And even though some of these balances seem high many Aussies are not on track to achieve a comfortable retirement.
Average super balances
| | | |
| --- | --- | --- |
| | Male | Female |
| <25 | $5,812 | $4,825 |
| 25 to 34 | $27,182 | $22,850 |
| 35 to 44 | $67,179 | $54,765 |
| 45 to 49 | $102,138 | $80,449 |
| 50 to 54 | $130,066 | $101,560 |
| 55 to 59 | $168,813 | $132,915 |
| 60 to 64 | $198,482 | $165,986 |
| 65 to 69 | $222,337 | $198,163 |
| 70 to 74 | $235,651 | $199,097 |
| 75 to 84 | $207,212 | $174,037 |
| 85+ | $118,134 | $103,107 |
Source: APRA Annual superannuation bulletin, June 2020. Based on entities with more than 4 members. Prepared by Canstar.
Tips to boost your super
Consider services that top up your super when you shop: There are a number of include cashback sites that add money to your super when you shop and others that add a percentage of your spending to your super. These include Super Rewards, Boost Your Super and Longevity and could be an option worth exploring, but make sure you do your homework first.
Top up your super: Consider salary sacrificing some of your pay into your superannuation – even if it is just $20 from each pay. Small amounts added to your super can make a surprising difference to your super balance at retirement thanks to the power of compound interest.
How much is the average Aussie worth?
Well, according to the Australian Bureau of Statistics (ABS) the average net worth of an Australian household is $1.038 million. The table below breaks the figures down by "quintiles" which, in this case, is essentially ranking the population by income. You can see the average income figure for each quintile in the table to get an idea of where you sit.
Average income and net worth by equivalised private income quintile*
Average Gross
Annual Income
Avg Net Worth
of Household
Lowest
$37,232
$575,600
Second
$72,488
$908,000
Third
$108,004
$897,100
Fourth
$144,560
$1,061,100
Highest
$269,360
$1,867,600
All
households
$122,096
$1,038,400
Source: ABS Household Financial Resources, June 2020. Prepared by Canstar. *A quintile is defined as a grouping that results from ranking all people in the population in ascending order by some characteristic (equivalised private income in this case) and then dividing the population into five equal groups, each comprising 20% of the estimated population. Average Net Worth figures rounded to the nearest hundred.
Tips to boost your net worth
Reduce your debts: One way to boost your net worth is to focus on reducing your debts – that includes any home and investment loans as well as any personal debt such as credit cards or personal loans. Consider reviewing your budget, cutting back on expenses and putting as much as you can towards those debts.
Build your assets: Another option is to build your wealth by investing. This could be a family home, your super, an investment property or the sharemarket – whether directly or through ETFs.
The comparison table below shows some of the savings accounts on Canstar's database for a regular saver in NSW. The results shown are based on an investment of $100,000 in a personal savings account and are sorted by Star Rating (highest to lowest), then provider name (alphabetically). For more information and to confirm whether a particular product will be suitable for you, check upfront with your provider and read the Product Disclosure Statement or other terms and conditions before making a decision.
Cover image source: Andrey_Popov/Shutterstock.com
---
Thanks for visiting Canstar, Australia's biggest financial comparison site*
---
---