Allianz Landlord Insurance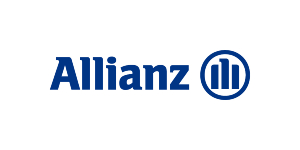 Allianz is a provider of landlord insurance as well as car, home, travel and life insurance.
Landlord insurance caters to the needs of landlords, providing a home insurance product specifically designed to provide property owners with protection against the financial loss that may result from owning a rental property.
Compare Allianz landlord insurance
The table below displays a snapshot of Allianz's landlord insurance policies on Canstar's database, with links to the provider's website. Please note the products and Star Ratings displayed are based on a house in NSW. If you are considering an Allianz insurance policy, check upfront with Allianz and read the PDS to confirm the details of the policy and whether it meets your needs before committing to it.
What landlord insurance policies does Allianz offer?
Allianz offers a single comprehensive landlord insurance policy which covers you for several key risks, including various types of damage to your home, rent default, tenant theft, and up to $10 million in legal liability cover. Allianz Landlord Insurance includes coverage of your building and contents for:
Fire and explosions
Storms, including lightning
Flooding (optional)
Malicious damage
Theft/burglary
Accidental breakage
Escape of liquid
Allianz Landlord Insurance does not cover you for actions of the sea, for high value items or for items away from the insured address.
Does Allianz landlord insurance protect you from loss of rental income?
Allianz's landlord insurance policy provides optional protection from a loss of rental income due to a variety of factors, including:
Default of payment
Departure of the tenant without notice
Death of a sole tenant
Tenant financial hardship
Allianz will pay up to $10,000 for any single event of rent default, and for a maximum period of 15 weeks. For a detailed look at the various exclusions and what can cause them, see Allianz's Product Disclosure Statement (PDS).
See this article for a quick guide to what landlord insurance is and what it may cover you for.