SGUA Landlord Insurance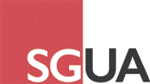 SGUA is a provider of landlord insurance as well as holiday home and holiday unit insurance.
Landlord insurance caters to the needs of landlords, providing a home insurance product specifically designed to provide property owners with protection against the financial loss that may result from certain aspects of owning a rental property.
What landlord insurance policies does SGUA offer?
SGUA offers two landlord insurance policies: Landlord Protection and Landlord Extra Protection. Landlord Protection covers you for various types of damage to your building and contents, while Landlord Extra Protection is more focused on contents cover.
SGUA landlord insurance offers two levels of coverage on its policies: Value and Value Plus. In addition to its landlord insurance policies, SGUA offers cover for Holiday Home and Holiday Unit policies for holiday home owners.
SGUA landlord insurance includes coverage of your building and contents for:
Defined events such as fire, explosion, lightning, theft, water damage, storm and flood damage

Loss of rental income (optional)

Mortgagees protection (optional)

Up to $20 million in legal liability cover

Deliberate damage and theft by tenant

Tenant default
Exclusions may apply when it comes to making a landlord insurance claim. Some general exclusions include:
Gradual deterioration including rust, wear and tear

Inherent defects

Lack of maintenance

Animals, vermin or insects

Asbestos
For a detailed look at what may not be covered under a SGUA landlord insurance policy, see SGUA's Product Disclosure Statement (PDS).
Canstar does not currently compare SGUA Landlord Insurance, but you can compare other providers on Canstar's database:
Does SGUA landlord insurance protect you from loss of rental income?
SGUA's landlord insurance policies may protect you from a loss of rental income due to a variety of factors, including:
Where the building or contents is so damaged by a defined event (such as fire, flood, storm) that it becomes untenable

Tenant default including default in payment of rent, tenant leaving building without notice and death of tenant
Where the loss of rent is due to a defined event, SGUA will cover you for loss up to a maximum of 52 weeks' rent. In the case of tenant default, SGUA will cover you up to 15 weeks' rent.
Keep in mind that this coverage may only be available if added to your policy as an optional extra. Check the PDS for more information on possible exclusions.
SGUA Landlord Insurance FAQs
Compare landlord insurance policies on Canstar's database
If you're looking to compare your options, check out the table below which includes a snapshot of the landlord insurance policies on Canstar's database based on a landlord insuring a house in NSW, with links direct to the providers' website. The products shown are sorted by Star Rating (highest to lowest) and then by provider name (A-Z). Before committing to a particular landlord insurance policy, check upfront with your provider and read the PDS to confirm whether it meets your needs.