At some stage in your life there's a good chance you will be asked to provide a reference letter. This could be for a job application, admission into a university course, or even to obtain a foreign visa.
While you may have asked your former employer, manager or teacher to write a letter for you, did you know your landlord, real estate agent or property manager can also provide a reference? This may be for a rental application if you are moving elsewhere, or to help demonstrate your reliability in meeting repayments when requesting a home loan.
So, what exactly is a rental reference letter, what can it include, and how can it be used?
What is a rental reference letter?
A rental reference letter is a written declaration from your landlord, property manager or real estate agent that details information about you as a tenant, including whether you paid your rent on time and if you took good care of the property.
What information can be included in the letter?
Depending on the reason for the rental reference letter, it may include the following information:
Tenant information including your name, address of the property you rented and dates of occupancy.
The condition of the property while you were renting and when you moved out.
If your rent was paid in full and on time, and if you had any debt when you moved out. It may also include the amount of rent you paid.
Your behaviour during occupancy, including any complaints from neighbours and how you discussed issues with the landlord or property manager.
The landlord, property manager or real estate agent contact information and signature.
What can a tenant use it for?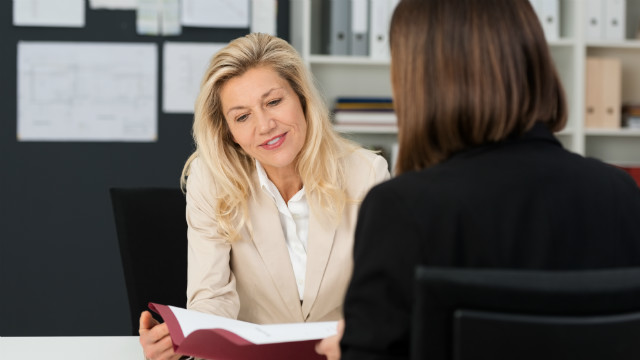 A rental reference letter may be used by a tenant for a range of purposes, such as rental or home loan applications. Source: Stockfour (Shutterstock)
Rental application
If you are looking to move into a new rental property, you may be asked to provide a rental reference letter from your previous landlord, property manager or real estate agent during the application process. This letter may help prove your ability to fulfil standard rental obligations, such as paying rent on time, keeping the property in good condition and not disturbing the peace or privacy of neighbours.
Home Loan application
When you are applying for a home loan, some lenders may request a rental reference letter as evidence of your ability to save and make payments on time. It may particularly assist those who have a less-than-glowing credit rating or who can't provide a regular savings history.
Keep in mind, some lenders may not accept a rental reference letter from your landlord as they may be a relative or friend of yours and are generally not registered professionals like a real estate agent or property manager. If this is the case, and you don't have a property manager or agent, you will need to work with your lender to see if they will accept a letter from your landlord plus other documentation to prove your saving ability, such as 6-12 months' worth of bank statements showing your regular rental payments.
What if you can't provide a rental reference letter for a home loan application?
If you don't have genuine savings and cannot provide a rental reference letter, you may be able to do other things to strengthen your home loan application in consultation with your lender.
Providing a larger deposit – some lenders may overlook the genuine savings requirements if you can put together a larger deposit.
If you have a strong and stable income – if you can prove this, some lenders may allow you to borrow a certain amount, but your interest rate may be higher depending on your lender.
Using a guarantor – if your parents can offer their home as security for the loan, this could allow you to borrow the full purchase price.
If you are having trouble applying for your home loan, talk with your lender about your options, or consider comparing other loans on offer to find one that can meet your needs.
What can a landlord, agent or property manager use it for?
They can use a rental reference letter from a past landlord, agent or property manager to help them assess prospective tenants. They generally look for information about the tenant's ability to manage rental payments and how they have treated previous properties.
While these references can help a landlord when screening their tenants, there is no complete, foolproof guarantee that a tenant will be perfect. If a tenant defaults on their rental payments or causes damage to a property, it can leave a landlord facing unexpected bills to pay.
To help protect themselves for circumstances such as these, some landlords may consider taking out landlord insurance. This insurance can help cover incidents relating to a tenant's lease such as theft or burglary by tenants or their guests, loss of rent due to default, or malicious damage or vandalism by tenants or their guests.
The level of financial protection on offer will differ depending on the policy and individual circumstances of the landlord. If you are a landlord, it is a good idea to compare your options and read the product disclosure statement (PDS) before committing to a policy.
Cover image source: Duncan Andison (Shutterstock)