Youi Landlord Insurance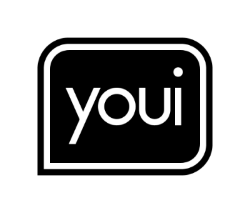 Youi is a provider of
landlord insurance
as well as car insurance, and home & contents insurance.
Landlord insurance caters to the needs of landlords, providing a home insurance product specifically designed to provide property owners with protection against the financial loss that may result from owning a rental property.
Compare Youi landlord insurance
Please note the products and Star Ratings displayed at Canstar are based on a house in New South Wales.
What landlord insurance policies does Youi offer?
Youi offers three landlord insurance policies – building & contents insurance, buildings insurance, and contents insurance.
The building & contents policy covers several key risks in order to ensure peace of mind for both tenants and landlords, including:
Cover for loss of rent – for inhabitability after an insured event
Optional cover for tenant default and damage
Cover for damage to property – including the building, shed, garage and fence – from natural disasters or malicious acts.
Accidental glass breakage
Legal liability – for damage to third parties occurring on your property.
Contents including furniture and furnishings
Keys and locks
Exclusions may apply when it comes to making a landlord insurance claim. Some common exclusions include:
Gradual deterioration, neglect, lack of maintenance, structural failure or general wear and tear
Pre-existing damage
Any costs associated with the cleaning up or removal of asbestos
Vermin or insects
Invasion or war
Erosion or landslides
Any damage done during repairs or alterations being carried out on the house
For a detailed look at what may not be included on a Youi landlord insurance policy, see Youi's Product Disclosure Statement (PDS).
Youi landlord insurance FAQs