AAMI Landlord Insurance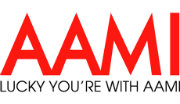 AAMI is a provider of a range of insurance products including landlord, home and contents, car, health, travel, life, income protection and pet insurance.
Landlord insurance caters to the needs of landlords, providing a home insurance product specifically designed to provide property owners with protection against the financial loss that may result from owning a rental property.
What landlord insurance policies does AAMI offer?
AAMI offers landlord building insurance, landlord contents insurance and combined landlord building and contents insurance.
AAMI's combined landlord building and contents insurance covers:
Damage to or loss of your rented property's buildings (including garages, sheds and car ports) and your contents within it caused by an insured event such as fire, break-ins or weather events

Loss of rent following an insured event

Quick repair or replacement of your contents

Optional complete replacement cover

Optional tenant protection cover
For a detailed look at what may and may not be covered, see AAMI's Product Disclosure Statement (PDS).
Does AAMI landlord insurance protect you from loss of rental income?
AAMI's landlord insurance policies cover loss of rent following an insured event. If AAMI accepts your claim for loss or damage and it agrees the rental property cannot be lived in, AAMI says it will pay the weekly rental amount for the reasonable amount of time it takes to repair or rebuild.
AAMI also allows you to add tenant protection as an optional extra. This is designed to protect you against the costs of unpaid rent and theft or malicious damage caused by your tenants and their guests. Check the PDS for more information.
AAMI Landlord Insurance FAQs