86 400 Savings Accounts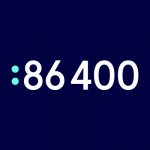 86 400 is a digital bank and provider of savings accounts, transaction accounts and home loans. The 86 400 mobile app is free to download for both Apple and Android devices
.
What savings accounts does 86 400 offer?
At the time of writing, 86 400 have one savings account called the Save savings accounts that can be accessed and managed through the 86 400 mobile banking app.
Some features of a 86 400 Save account include:
Open up to three Save accounts

Instant transfers in and out of your Save account with Osko and PayID

Make payments directly from your Save account via BPAY

Earn bonus interest each month that you satisfy the eligibility requirements

Access for two people with a shared Save account
Do 86 400 savings accounts require a linked transaction account?
You are required to have at least one 86 400 Pay transaction account to open an 86 400 Save account. A linked 86 400 Pay account or a transaction account with another bank that is linked to your Save account allows you to transfer money to and from your savings or make purchases with a debit card, among other things.
Does 86 400 charge fees on its savings accounts?
Savings accounts can come with several fees, such as monthly account-keeping fees, transaction fees, withdrawal fees and more. At the time of writing, 86 400 says that it does not charge any monthly fees on its Save saving accounts.
What does 86 400 offer in terms of mobile banking for savings accounts?
86 400 provides access to and control of your Save accounts via its mobile banking app, available to download for free from both the Apple and Google store. Notable features of the 86 400 mobile banking app include:
Tracking tools for your spending

The ability to open and close accounts easily

The option to view the balance of each of your accounts

The use of se a passcode or fingerprint authentication to access your account
How do I apply for an 86 400 savings account?
Before applying for a 86 400 savings account, consider comparing it against other savings accounts on the market to ensure it is the right one for you.
To open a Save savings account with 86 400, you need to be:
16 years old or older
an Australian citizen or permanent resident with an Australian residential address
And have:
an Australian mobile number
the 86 400 app installed on your phone
at least one Pay account
met any other criteria that may be required to comply with law or a direction or instruction of an authority
If you meet the criteria, you can open a Save account through the 86 400 mobile app. The website says that you can sign-up to 86 400 in two minutes.
About 86 400
86 400 is a neobank that combines banking with technology and is accessible solely through the mobile app. The digital bank is named after the 86 400 seconds in a day.