Whether you're packing for a nice, relaxing weekend by the sea at the Gold Coast or the 6-month amazing world tour you've been dreaming of, take the time to think about what plans you have put in place for your home while you are away.
House sitting or house minding is serious business! Here's what you need to consider when asking someone else take care of your home.
Should I let Schoolies stay in my home?
Leaving Schoolies in charge? Be wary if your house-sitting plans involve offspring looking after your castle while you're travelling. The last thing you want is to be summoned back home by the police after your house has been trashed by a crowd of Schoolies, headed by your very own Party Boy son!
Beware invitees or persons entering the property with the consent of the policyholder (remember party boy Corey Delaney-Worthington?). Out-of-control Schoolies can rack up tens of thousands of dollars property damage in one night, and you could potentially be left high and dry by your insurer at claims time.
Many people don't realise that damage done by people invited to your home is not necessarily covered by your home and contents insurance. If an invited person damages your property or steals something from your house your insurance claim may be rejected.
Shopping around for a home insurance policy?
Whether you're looking for home, contents or combined cover, you can easily compare from 100+ policies with Canstar.
Getting a house minder?
If you decline the house sitting offers of your children and decide to ask some responsible friends to be house sitters instead, there are still a couple of things to keep in mind.
If the visitors bring valuable items into your home, these may not be covered by your policy in the event of theft or damage.
Also, while you personally might know how to stop your mischievous pet dog from dining out on the lounge room furniture, your house minders may not. Don't be left with a chewed-up couch after discovering your policy does not cover property damage done by pets.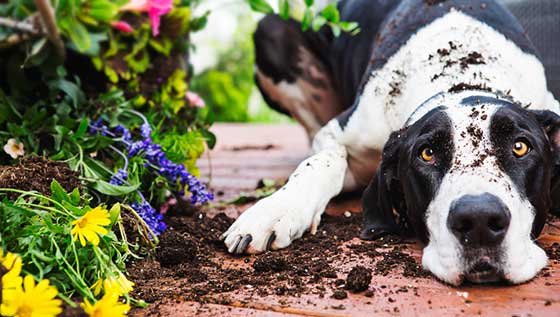 Another pitfall is leaving your place vacant for an extended period of time. This may void your insurance policy. If you intend to leave your home for extended periods for work or holidays (usually 60 days or longer), you should check the maximum term that applies with your insurer.
Accidental damage is excluded on many policies but can be taken out as an optional extra cover which, according to our research, can add up to 30% to your premium. This may be worthwhile if you know your house sitter is prone to accidents such as driving through the garage wall or spilling red wine all over the white shag pile carpet.
Did I leave the lights on?
One final house sitting tip you should think about before you go, especially if you have motion sensor lights or a home alarm system… Burglar alarms that are not operating at the time of a burglary may cause issues at claim time. Check whether your policy requires an effective alarm system and make sure it is working.
Speaking of being prepared, do you have a solid home and contents insurance policy to cover your property while you're away? You can compare Home and Contents, Contents Only, or Home Building insurance policies on our website.