The Australian Institute of Health and Welfare's (AIHW) biennial report on health highlighted an uncomfortable truth: that Australia has the fifth-highest rate of obesity for people 15 years and over, with rates almost 1.5 times the OECD average.
Is this a problem? Yes, because overall, 31% of the disease burden experienced by Australians is preventable.
According to a recent CSIRO report, the top dietary weaknesses for Aussies are alcohol, chocolate and confectionary, cakes and biscuits and sugar-sweetened beverages.
Shopping around for a health insurance policy?
Find a policy that meets your needs from 15+ funds in just a few clicks.
Sugar Tax: Should we have one?
The announcement was swiftly followed in Australia by calls from various groups for a local tax on sugar, along with criticisms of the idea from various lobby groups. Here's a quick summary of who says what about the sugar tax debate.
The table below features a snapshot of hospital & extras policies on Canstar's database with general dental cover and links to providers websites, sorted by Star Rating (highest to lowest) and then by provider name (alphabetically). Please note the results are based on a couple aged under 35 in NSW, with no pregnancy cover.
Public Health Association of Australia (PHAA)
The Public Health Association of Australia (PHAA) announced this is a good time for Australia to push to protect public health via a sugar tax on soft drinks as the Government reviews tax reform (in 2016, at the time of writing).
"A sugar tax on soft drinks would benefit the health of Australians. Sugary soft drinks provide no nutritional value and evidence shows that people who are overweight are more likely to drink soft drink. The obesity epidemic in this country is similar to that in the UK. Australia needs to follow Britain's example and implement a sugar tax on soft drinks to help lower obesity rates and improve public health," said PHAA President Professor Heather Yeatman.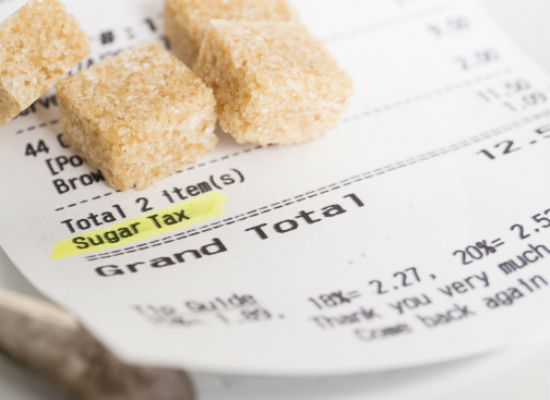 "PHAA have been pushing for this levy for years and we now have a catalyst to make it a reality. Britain has provided a blueprint for Australia to follow and with the election approaching, this is a great time for the Government to review tax reform and how it could improve the health of all Australians while at the same time raising revenue," said PHAA CEO Michael Moore.
"The income generated from the levy could be invested in public health initiatives including preventive programs and to promote nutritionally desirable foods for disadvantaged groups."
"There has been a 35% rise in obesity in the last twenty-five years. If these rates continue, by 2040 the obesity rates will be at 91%."
Veerman, Sacks, and Martin
The three academics undertook a much-publicised study in which they modelled the impact of a sugar tax in Australia. The study found that over 25 years, a 20% rise in the price of soft drinks and flavoured mineral waters could:
Save 600 lives
Prevent 4,400 heart attacks
Prevent 1,100 strokes
Save the healthcare system $609 million
The study also found that a 20% sugar tax would also prevent 800 new cases of type 2 diabetes every year, and generate $400 million in revenue every year.
Federal MPs
In response to a report that revealed 1 in 5 NSW children are obese, a Government backbencher from Victoria named Russell Broadbent called for a 10% wholesale tax on sugar, in order to try and combat Australia's increasing rates of childhood obesity. He also proposed the tax proceeds be used to fund sporting facilities.
However, former Nationals leader and Deputy Prime Minister Barnaby Joyce was strongly opposed to the idea and quickly attempted to shut down any sugar tax debate, saying that it would be too damaging to Queensland's sugar industry.
The Greens have previously called for a 20% tax on sugary drinks, claiming that such a tax could raise $500 million dollars per year.
Cancer Council & Diabetes Australia
CEO of Diabetes Australia, Greg Johnson, said there is a direct link between regular sugary drink consumption and weight-related chronic health problems including increasing your risk of type 2 diabetes by 22%.
"Many Australians underestimate the health problems related to excess sugary drink consumption including type-2 diabetes, cardiovascular disease, kidney disease, stroke and some cancers. Sugary drinks can also lead to tooth decay," said Mr Johnson.
"A contributing factor to this is price and availability of sugar-sweetened beverages."
Chair of the Public Health Committee at Cancer Council Australia, Craig Sinclair, said Australia is among the top 10 countries for per capita consumption of soft drinks.
"Research shows that a retail price increase of around 20 percent would be the most effective in reducing the consumption of these sugar-laden drinks," Mr Sinclair said.
Jamie Oliver
Celebrity chef Jamie Oliver has also urged Australia to back a sugar tax. He posted a video on Facebook urging other nations including Australia, Canada and Germany follow Britain's lead.
"It's about time your governments got on this," he said. "Australia, pull your finger out."
The beverage industry
The beverage industry is not in support of a sugar tax, or a tax on sugary drinks. They claim that obesity has increased in Australians but that consumption of refined sugars has actually decreased in the same time period, meaning that sugar is not to blame for Australia's current obesity epidemic. However, the main study cited by the industry, known as the Australian Paradox paper, has since been found to contain "glaring errors", and been summarily debunked.
However, the industry also argues that similar taxes in other countries have failed, and have only led to higher food prices, increased administrative costs, and "no discernible improvement to public health."
For the Australian Beverage Council's full list of arguments against a sugar tax, you can go here.
Australians eat far too much sugar!
According to a new University of Sydney study examining Australia's sugar intake, more than half of us are exceeding the World Health Organisation's recommended daily intake of added sugars.
55% of participants in the study consumed over the recommended 10% of daily energy from added sugar, honey and syrups, and sugar in fruit juice, defined as "free sugars" by WHO.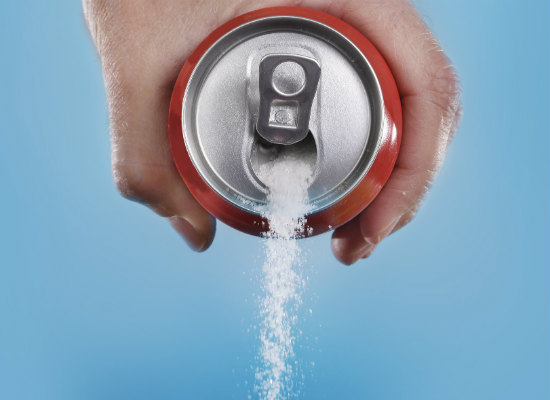 The research, published in the British Journal of Nutrition, reveals especially bad habits in children and adolescents, with 76% of those aged 9-13 years exceeding the guidelines for daily sugar intake.
The study is based on a 24-hour recall of eating habits from a representative sample of over 8,000 participants in the most recent 2011-2012 Australian Health Survey.
Professor of Public Health Nutrition Timothy Gill said this and other recent studies show disturbing trends in adolescent eating patterns.
"Whilst we have seen some improvements in the diets of young children, older teens and males in particular are consuming a large amount of added sugar from products such as soft drinks," said Professor Gill.
"This is particularly concerning as these foods not only add a lot of calories and provide little or no nutrition, but they also displace more nutritious foods such as vegetables and fruits or milk which are important for teenagers in this stage of rapid development.
"For a long time we criticised food manufacturers for producing core foods like bread, yoghurt and breakfast cereal high in added sugar, but this study shows that up to 80 to 90 per cent of our added sugar intake is coming from what should be occasional food or treats.
"As such the focus of public health programs going forward should be on limiting foods like soft drinks and cakes, and encouraging people to swap them for better choices."
Drinks aren't the only baddie
While a sugar tax, or a tax on sugary drinks specifically, could be a step in the right direction in terms of combating Australian obesity rates, it's important to know what foods pack the biggest punch when it comes to sugar.
It's also important to know why exactly sugar is as bad for you as it is; information on the different types of sugar, and their various pros and cons, never seems to come to light whenever the sugar tax debate flares up. But it's definitely important to know what constitutes 'good' and 'bad' sugars, and why they're designated as such.
At the end of the day, a balanced diet should contain only small amounts of added sugars. Sugars from fruit, known as fructose, are generally fine and dandy, but anything that's had sugar added to it is something to be wary of, and only indulge in occasionally. With the diets of Australians not being in the best shape, it might be time to have a look at your dietary habits and see where there's room for improvement. Your body will thank you!