Are you looking to take out an extras policy under your
health insurance
? Then it could be time to check out our top 10 policies.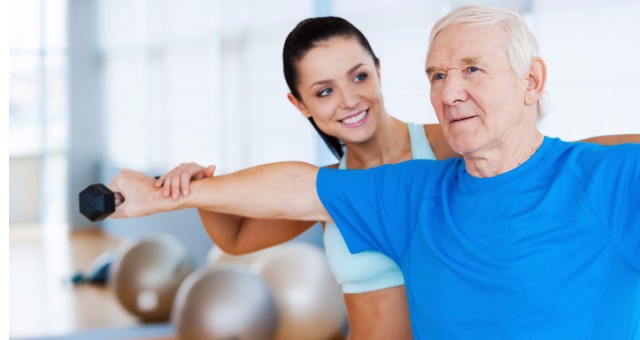 Canstar's best extras policies
The table below shows Canstar's 10 best extras policies, according to our latest Health Insurance Star Ratings which compares both cost and features to determine which providers offer outstanding value.
This table is sorted by Star Rating from highest to lowest. The results are based on a 37 year old couple in NSW. These results only show a snapshot of the total market. To access policies tailored to your needs and circumstances, visit our health insurance policies with extras comparison table:
What extras are included in an Extras Cover policy?
The following visual shows the extras treatments that are covered by the majority of health insurance providers in Australia:
For a brief summary of some of the different types of medical services and benefits offered by extras cover click here. Note that not all policies cover all benefits, and their levels of cover may not be the same. Read the relevant product disclosure statement (PDS) to find out what cover a particular policy includes.
What are the most popular extras policies?
According to a report by the Australian Prudential Regulation Authority (APRA), there were more than 6.5 million extras cover health insurance policies in force in Australia at the end of December 2016, covering more than 13.4 million people. Based on the amount paid out, the top four most popular types of extras claims in 2016 were:
General & major dental
Optical
Physiotherapy
Chiropractic
An analysis of the thousands of visitors to Canstar's health insurance selector earlier this year shows our results are not all that different. Our top four types of extras cover are:
General & major dental
Physiotherapy
Massage
Chiropractic
Health insurance for general & major dental
Canstar has recently prepared a guide to our top health insurance policies that cover dental procedures. You can view the article here for more information.
Health insurance for massages
How much does extras cover cost?
The cost of any extras policy will vary significantly depending on the inclusions you want and the provider you choose, but we can make an estimate. Canstar's Health Insurance Star Ratings research show the average costs of an extras only policy are the following per year:
2016 Health Insurance Premiums – Extras only cover
Family Type
NSW
NT
QLD
SA
TAS
VIC
WA
Single
$593
$510
$570
$579
$538
$579
$552
Single parent family
$1,128
$970
$1,083
$1,101
$1,023
$1,100
$1,056
Couple
$1,175
$1,010
$1,128
$1,147
$1,065
$1,146
$1,093
Family
$1,215
$1,046
$1,168
$1,187
$1,104
$1,186
$1,128

Source: Canstar, 2016
What are the waiting periods on extras cover?
The typical waiting periods for extras or ancillary cover, according to the Public Health Insurance Ombudsman, are the following:
Two months for benefits for general dental services
and physiotherapy
Six months for benefits for optical items (glasses or
contact lenses)
12 months for benefits for major dental procedures
such as crowns or bridges
One, two or three years for some high-cost procedures
such as orthodontics
By law, these waiting periods do not carry over if you are switching from one provider to another or to a different policy with the same provider, and you can have these waiting periods waived in certain circumstances. Certain health funds might also restrict the total amount you can claim by setting a claimable maximum each year or by applying individual service limits.
Is extras cover right for you?
APRA states that 55% of the population has some form of general or extras cover as of June 2017, which is actually a decrease of more than 19,000 people. However, many of these people may not actually need it. You could be paying more to your health insurance provider for the cover than you're getting back in benefits. Around $400 on average is paid out in benefits per year, while some policies can cost upwards of $1,000.
Therefore, it is wise to make sure you only take out extras cover for things you need. For example, be careful of taking out acupuncture cover unless you feel like there's a strong chance you'll book in for an acupuncture treatment sometime in the future.
On the other hand, extras cover can be great value if you know you'll require ongoing treatment for certain conditions. For example, remedial massages are a great remedy for people who suffer from chronic muscle pain, so you could take out an extras policy with remedial massage cover if this is you.
If you want to work out whether your extras policy is giving you good value for money, request an annual claims statement from your provider, which will show the total benefits received in that financial year. If you're switching or want to open a new policy, then have a look at what's available in Canstar's comparison tables:
---