Australia's unprecedented low interest rates are boosting share prices and helping to grow
superannuation
balances, experts say.
The official cash rate is now 0.75%, after the Reserve Bank lowered it for the third time this year at October's board meeting. The cash rate is the short-term interest rate at which banks lend to one another, and impacts many facets of the financial sector, such as interest rates on banking products.
A lower cash rate, and the corresponding lowering of loan interest rates, can be a financial windfall for businesses. When interest rates go down, major companies have lower borrowing costs and cheaper repayments on their debts. This means their balance sheet could potentially be in better shape, allowing them to pay higher dividends to shareholders. The company could then become more attractive for investors, who may choose to buy shares in the company to take advantage of that dividend hike.
Likewise, when savings account and term deposit rates go down, investors are more likely to put their money into shares instead of cash, in the hopes of getting a better return.
With the Australian and US stock markets reaching historic highs in recent months, and showing strong gains since January, share-backed portfolios are reaping the benefits.
Knight Financial Advisors financial adviser Jovan Cvetkoski told Canstar most Australian employees are in a balanced superannuation fund, which means around 70% of the money in their account is invested in shares and property.
"When interest rates fall, it is generally a positive for the stock market," he said.
Australia's peak body for superannuation funds, the Association of Super Funds of Australia (ASFA), says superannuation balances are continuing to rise despite a global environment of low interest rates.
ASFA Chief Executive Officer, Dr Martin Fahy, said Australia has one of the world's best superannuation systems and super funds have sought out a range of investments.
"In a low interest rate environment, super funds over the past few years have delivered annual returns of three to five times that of a typical term deposit," he said.
"In an intensely competitive industry, APRA-regulated funds continuously monitor asset allocations and investments to safeguard against the impacts of cyclical market trends and changes in interest rate settings."
What about self-managed retirees?
But despite the potential benefits it can bring, a low-rate environment isn't all positive for retirees. Low-risk investments such as term deposits and bonds are offering lower returns than in previous years as interest rates fall. And international political and economic turbulence have created a rocky road for the sharemarket recently, despite its longer-term upward trend.
So it is increasingly tricky for retirees to find a lower-risk investment offering a solid return.
Mr Cvetkoski said many retirees who had been relying on interest-bearing accounts were looking for higher-yielding investments, adding that many of them were turning to shares for their dividend returns, despite their greater volatility.
"They may have cash in the bank that they weren't able to get into super because they're over 65 and retired," he said.
"They may have banked on that super earning them 4%-5% in retirement and it's earning them 1% or 2%. They ask for alternatives.
"They're taking a bit more of a risk with their money but they're weighing that against the risk of getting 1%."
And low interest rates aren't all good news for other investors either
Mr Cvetkoski said the fact that the RBA has had to make successive rate cuts is causing alarm bells to sound about the wider economy.
"Eventually if the economy gets bad enough, it might tip the stock market the other way," he said.
The Australian Securities and Investments Commission (ASIC) recently warned self-managed super fund (SMSF) investors to be careful when deciding whether to self-manage.
ASIC Commissioner Danielle Press said it requires real skill, care and diligence to manage your own superannuation and adhere to the legal obligations associated with an SMSF.
"Where people have limited investment decision-making experience or prefer to delegate decision-making to someone else, they should carefully consider if an SMSF is right for them," she said.
"As the trustees of their own fund, SMSF investors must remember that they are responsible for their fund's compliance with the law, even if they pay a professional to help."
As at June 30, there were 599,678 SMSFs in Australia, holding a total of almost $748 billion.
---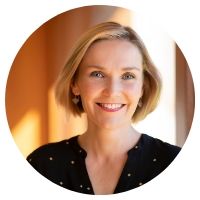 Journalist Rosanne Barrett has had more than 15 years' experience in daily news media across Australia and Hong Kong, including eight years as a staff reporter at The Australian. Ms Barrett produces journalism, content and copywriting across a range of industries.