Guardian Pet Insurance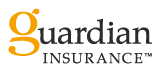 Guardian Insurance is a provider of pet insurance, life insurance, income protection insurance, funeral insurance and accident insurance.
Compare Guardian Insurance pet insurance
The table below displays a snapshot of Guardian pet insurance policies with accident and illness cover on Canstar's database, sorted by Star Rating (highest to lowest). These results are based on cover for a one-year-old medium dog breed. If you are considering a Guardian pet insurance policy, check upfront with Guardian Insurance and read the PDS to confirm the details of the policy and whether it meets your needs before committing to it.
What types of pet insurance does Guardian Insurance offer?
Guardian Insurance offers Silver Accident Cover, and two levels of Accident and Illness cover: Gold and Platinum.
If you're unsure as to which kind of pet insurance is most appropriate for you, or would like to better understand the different levels of cover, check out our guide to the different kinds of pet insurance.
What breed of pets does Guardian Insurance pet insurance cover?
Guardian Insurance covers dogs of small, medium and large breeds, as well as cats.
How do you take out pet insurance from Guardian Insurance?
You can purchase a Guardian Insurance pet insurance policy online. But first, consider comparing your options with Canstar.