If you own a pet then you may have thought about or have taken out pet insurance. Canstar discusses how to renew your pet insurance policy.
While pets have a positive effect on our lives in many ways, the unexpected incident or accident can end up putting a serious dent in our wallets.
Pet insurance is insurance designed to pay, in part or in full, for the cost of medical treatment for your dog or cat. The range of injuries or illnesses covered depends on your choice regarding the level of cover.
There are three main types of policy when it comes to taking out pet insurance, and they are:
Accident Only policies which primarily cover the cost to visit a vet after accidental harm or injury such as car accidents, scratches from fighting with other animals, or snake bites.
Accident and Illness policies cover accidents plus the cost of seeing a vet for illnesses such as cancer, infection, hereditary conditions, and more.
Comprehensive policies generally include all of the above plus some contribution to the cost of routine care treatments such as vaccinations, worming treatments, de-sexing, dental care, and behavioural training.
All individual policies will differ in terms of exactly what is covered, so make sure you read the policy product disclosure statement carefully.
What doesn't pet insurance cover?
Pet insurance policies usually have a number of exclusions involved. Make sure to always read the product disclosure statement (PDS) or terms and conditions before making a purchase decision. The exclusions usually include things such as:
Pre-existing conditions: this includes illness or injury that the pet has suffered before the policy was purchased.
Elective treatments: veterinary costs such as orthodontic work or de-sexing is often not covered under a pet insurance policy. Same with routine check-ups and care.
Waiting period: pet insurance may impose a certain waiting period before particular conditions are covered. The waiting period will vary from condition to condition.
Vaccinated diseases: treatment for diseases such as kennel cough, of which there is a known vaccine, may not be covered.
Case Study: Lucas and Amelia get pet insurance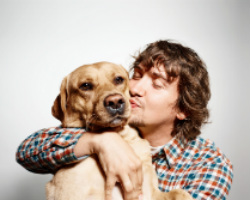 Lucas took out pet insurance for his 3-year old dog Buddy. Buddy got a bad eye infection and needed an operation costing $1000. Lucas' pet insurance covered $750 of this bill so Lucas ended up paying $250 excess for the operation.
Lucas' sister Amelia also got pet insurance. Her 6-year old dog Boo also got a bad eye infection but her pet insurance did not cover the bill because Boo saw a vet for eye problems when he was a puppy. This meant that Boo's condition was considered a pre-existing condition and was not covered.
How to renew your pet insurance policy
Most policies will automatically renew each year (unless you choose otherwise) but ensure you double check with your provider just in case so you don't have to worry about your pet's cover lapsing before you get the chance to accept the renewal offer or don't pay the premiums when they are due. Each year a renewal notice should be sent to you advising you of the renewal date and any changes that may have been introduced to your existing level of cover. It should also give you the opportunity to upgrade or cease your existing level of cover if you wish. Each insurance provider does things slightly differently so it's important to enquire if you're unsure about something so you know your pets are protected.
Source: Pet Insurance Australia, 2015 claims data.
Compare pet insurance policies with Canstar
Insurance can be a great way to provide some financial protection against unexpected veterinary costs. But make sure you know what is involved and all the costs before you take out cover. Canstar compares plenty of pet insurance policies and has put them in one easy-to-use comparison table.