Pet Insurance Australia Pet Insurance
Pet Insurance Australia is a specialist provider of pet insurance, providing cover to more than 30,000 pet owners Australia-wide. It is a three-time winner of Canstar's Accident-Only Pet Insurance Award.
Compare Pet Insurance Australia pet insurance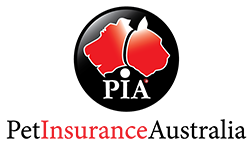 The table below displays a snapshot of pet insurance policies with accident and illness cover on Canstar's database with links to providers' websites, sorted by Star Rating (highest to lowest). These results are based on cover for a one-year-old medium dog breed.
What types of pet insurance does Pet Insurance Australia offer?
Pet Insurance Australia offers each of the three major types of pet insurance: Accident Injury Cover, Accident Injury and Illness Cover and Major Medical Pet Insurance Cover including Routine Care. These different types of pet insurance allow you to tailor your policy to your budgetary and pet needs.
If you're unsure as to which kind of pet insurance is most appropriate for you or would like to better understand the different levels of cover, check out our guide to the different kinds of pet insurance.
What breed of pets does Pet Insurance Australia cover?
Pet Insurance Australia covers dogs of all different sizes, including small, medium and large breeds. Pet Insurance Australia also offers cover for cats, and for each animal, you can choose a tailored policy based on that breed's requirements.
Pet Insurance Australia does not offer cover for other kinds of animals such as birds and horses.
How do you take out pet insurance from Pet Insurance Australia?
You can purchase a Pet Insurance Australia pet insurance policy by first comparing your choices with Canstar's comparison tables (below) and then applying online using its quote generator. If you need help applying, call Pet Insurance Australia on 1300 043 552.
Pet Insurance Australia FAQs