Working four days a week can have its perks but as well as a reduced salary it could affect your super balance at retirement. We look at the potential impact.
One of the ways some employers have managed the coronavirus crisis is to reduce their employees' working hours (and therefore salary) by 20%. For many people this has meant instead of working five days a week they are now working four.
Just as many employees are enjoying working from home so much they would like it to continue, some may be enjoying the lifestyle perks of working four days a week and want to make it a permanent arrangement – even if it means they'll have to take a pay cut to do so.
Of course whether or not you are able to make the switch to four days a permanent arrangement will depend on your employer and the needs of the business. That will be a conversation you will need to have with your boss, but if you have got a taste for having a three-day weekend it's also worth thinking about what effect it may have on your super balance over the long-term and not just the reduced salary.
What will it mean for my super balance at retirement?
We got our research team to crunch the numbers to give you an idea of the potential impact working four days a week could have on your super over the long term.
As the table below shows, if you are 25, working four days a week could result in $173,555 less in your super at age 67 than if you were working five days a week. If you're 45 the difference of $56,435 while still substantial, is significantly smaller. That is in part to the power of compound interest over longer periods. All figures are in today's dollars.
Impact of working 4 days a week on retirement superannuation balance
Starting Age
Average Super Balance
Super Balance at 67
Difference in end balance
Working 5 days a week
Working 4 days a week
25
$23,749
$995,093
$821,537
$173,555
35
$51,740
$704,311
$600,642
$103,669
45
$76,493
$466,509
$410,074
$56,435
55
$134,853
$339,769
$315,391
$24,378
Source: www.canstar.com.au – 4/05/2020. Average superannuation balances per APRA Annual Superannuation Bulletin, June 2019 release. Average annual income for working 5 days a week scenario based on full-time adult average weekly ordinary time earnings of $86,252, per ABS Average Weekly Earnings (Nov 2019); average income for working 4 days a week calculated as 80% of this. Annual income is assumed to grow 2.2% p.a., per ABS Wage Price Index. Scenario begins on 1 July 2020, with SG contributions increasing from 9.5% to 12% by FY 2025/26 per Government legislation, and employer contributions presumed taxed at 15%. Performance assumed to be 7.90%, based on the 10-year rate of return per APRA (June 2019). Net performance deducts fees equivalent to 1.13% of balance per annum, based on the average of products in Canstar's database (for a balance of $60,000 and age 30). End balance at age 67 is shown in "today's dollars" i.e. it is adjusted for inflation of 2.5% p.a. and is designed to represent the end balance in terms equivalent to today's wage and cost of living levels. Please note all information of superannuation fees and performance returns are used for illustration purposes only. Actual returns and the value of your investment may fall as well as rise from year to year; this example does not take such variation into account.
Of course this is just a hypothetical scenario and the numbers will vary based on your individual situation including your salary, wage increases, your super balance and the fees and returns of your fund. These examples are purely to illustrate what it could potentially mean for your super balance so that it's a factor to take into consideration before you chat to your boss.
For example we have assumed a starting salary of $86,252 (which is based on the ABS Average Weekly Earnings, November 2019) for all of the ages. If the starting salary was lower at age 25 the results will have been different and it's likely the difference may have been smaller.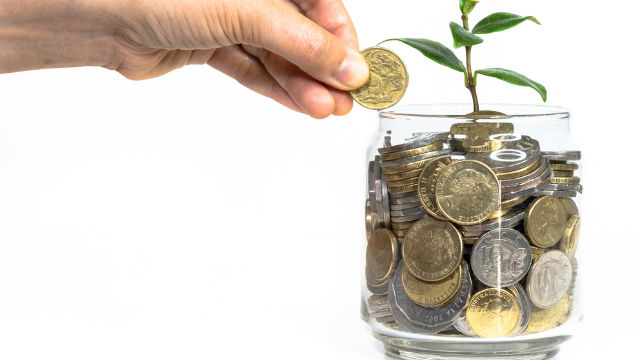 Tips for boosting your super
You may still feel that the lifestyle benefits of a four-day-work-week outweigh the cost on your income and super, but even if that's the case it could be a good idea to look for ways to build your super to make up for at least some of the shortfall.
You may even do some calculations to try to get your contributions to match what your employer would have been paying you for that additional day. For example let's say your salary is $60,000 for five days a week. Based on the current super guarantee rate of 9.5% your employer's contributions would be $5,700 a year. If you were to reduce to four days a week your salary would be $48,000 meaning your employer's contributions would now be $4,560 a year. By salary sacrificing $22 a week into super you may effectively be making up that difference.
Here are some other options to consider:
There are a number of apps that will give you cash rewards paid into your super account each time you shop or round-up your spending and top up your super. These could be worth exploring although make sure you understand the potential traps as outlined in this article on ways to boost your super.
Giving your super a health check is one of the simplest ways to make sure your fund is still the best option for you. Ensuring you're not in a dud fund can make a difference to your retirement balance and you don't have to add in an extra cent.
Track down any lost super to make sure you know where all your money is and you may consider consolidating funds – although be sure to think about what that may mean for your insurance.
Main image source: FrankHH (Shutterstock)
---
Canstar's Editor-at-Large, Effie Zahos, has more than two decades of experience helping Aussies make the most of their money. Prior to joining Canstar, Effie was the editor of Money Magazine, having helped establish it in 1999. She is an author and one of Australia's leading personal finance commentators, appearing regularly on TV and radio.
---
Thanks for visiting Canstar, Australia's biggest financial comparison site*