If you have already reached the age at which you want to retire, or are approaching this and are wondering how to manage your retirement funds, there are various products available for you to choose from.
We all want to ensure, as much as we can, that our retirement will not last longer than our money, so the sound of a lifetime pension may be attractive for some people. The question is: What is a lifetime pension?
What is a lifetime pension?
A lifetime pension is a product provided by a superannuation fund that is designed to keep paying you a regular income for the remainder of your life, and potentially paying your life partner if they are still living after you die.
This is different to an account-based pension (also called an allocated pension), which keeps paying you a regular income as long as there is a balance to draw this income from. This could be for 10 or 20 years, for example, depending on how much super you transfer to your pension account, the amount paid to you each time and the investment performance of your fund.
There is another lifetime product called a lifetime annuity. A main difference between a pension product and an annuity is that a pension can only be started using money from your superannuation fund, while an annuity can be started with this and/or any savings you may have. Annuities are designed to supplement any other income you receive over a long period of time, and are generally conservatively invested. Share market performance does not affect annuity returns, for example. This means the investment return is likely to be low compared to a balanced fund or a growth fund available through a pension product. They are considered a relatively stable investment option.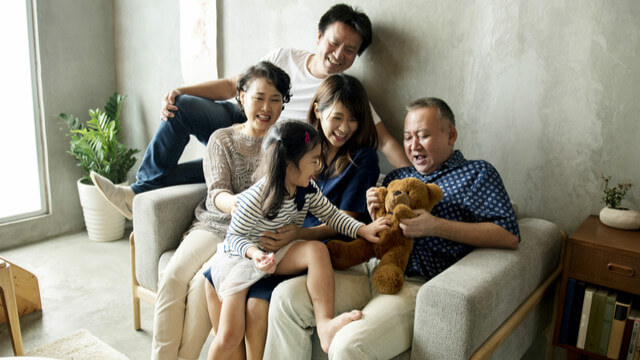 How does a lifetime pension work?
Pension and annuity products both pay regular income benefits, which can be paid monthly, quarterly, half-yearly or annually.
Both usually supplement any Age Pension you may receive from Centrelink, but depending on the amount you receive from the pension or annuity, your Age Pension benefit can be reduced. In some situations, an annuity investment can actually increase your Age Pension if you previously had the funds invested in a pension product.
Pension and annuity products can pay a death benefit, in the form of the remaining balance of the product, or they may continue to pay the regular income to your life partner if they are still alive.
How do you take out a lifetime pension?
If you are interested in taking out a lifetime pension, a good place to start would be your superannuation fund. Check with your super fund to see if they do offer this product and what advice they can give you regarding it.
Lifetime pensions are not very common in Australia so it may not be offered by your super fund. It is also a wise idea to get financial advice regarding this product and whether it could be right for you, taking into account your income needs and your personal circumstances.
How much does a lifetime pension cost?
The ongoing fees for a lifetime pension and an account-based pension will vary depending on the provider, but are typically similar to each other. One factor that will impact fees is the investment option that you have chosen and the investment fee that applies to this. For example, the investment fee for a conservative option is likely to be less than the fee for a growth option.
Each person's circumstances are different, and it is important to consider seeking personal advice about how you might invest your retirement funds (either from your superannuation fund or your savings), and the amount you might invest. It is also important to understand what impact investing in lifetime products, such as a lifetime pension, may have on any Age Pension you are entitled to, and to evaluate other issues concerning your overall financial situation that may have an impact on your family and loved ones when you die.
Most of us will live many years after we have retired, so it is important we give our financial future serious thought, and keep well informed about the options and issues to consider and plan for.
---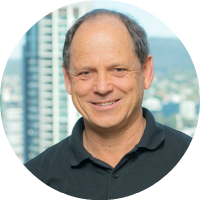 About Roger Mai
Roger is the Wealth Product Analyst at Canstar. He has over four decades of experience in financial services, having worked for banks, life insurance and superannuation companies. He was a financial adviser for eight years, and is passionate about helping Australians make well informed financial decisions.
Main image source: Halfpoint (Shutterstock)