Most of us are fairly familiar with superannuation, that savings product that our employers pay into to help us fund our living expenses in retirement. But what about the products that are available when it eventually comes to receiving a retirement income?
This article explores some the differences between the products that are available pre and post retirement, and then looks specifically at two of the post-retirement options, namely defined benefit pensions and lifetime pensions.
What's the difference between superannuation and pension products?
Superannuation
Superannuation products are designed to house and invest our retirement savings while we are working. These products typically offer many different investment options and various types of insurance cover to eligible members which can be increased, decreased or cancelled to meet your individual needs. They can accept contributions from your employer as well as voluntary contributions you may choose to make.
If you're comparing Superannuation funds, the comparison table below displays some of the products currently available on Canstar's database for Australians aged 30-39 with a balance of up to $55,000, sorted by Star Rating (highest to lowest), followed by company name (alphabetical). Use Canstar's superannuation comparison selector to view a wider range of super funds.
Fee, performance and asset allocation information shown in the table above have been determined according to the investment profile in the Canstar Superannuation Star Ratings methodology that matches the age group you selected.
Pension
These are the products that hold and invest our retirement funds once we are able to access our super. Superannuation funds provide pension products (not to be confused with the Age Pension) under various names, such as income accounts, account-based pensions, income streams, or simply pensions.
Generally, a pension can only be commenced using a lump sum of money from your superannuation account, or in some cases, funds from an insurance payout as a result of a TPD (total and permanent disability) insurance claim. In addition, a pension product generally does not offer insurance cover, has fewer investment options, and does not allow you to contribute any more money into it once it has started. The pension pays you a regular benefit on a monthly, quarterly, half-yearly or yearly basis. You decide which payment frequency is most suited to you when taking out the pension product, but you can normally change this later if you wish.
The balance of a pension product is generally determined not only by how much is paid to you on a regular basis for you to live on, but also by the performance of the investment option your pension is invested in (for example, a balanced fund or a growth fund).
There are, however, two types of pension products that are different to the ones mentioned above. They are a defined benefit pension, and a lifetime pension.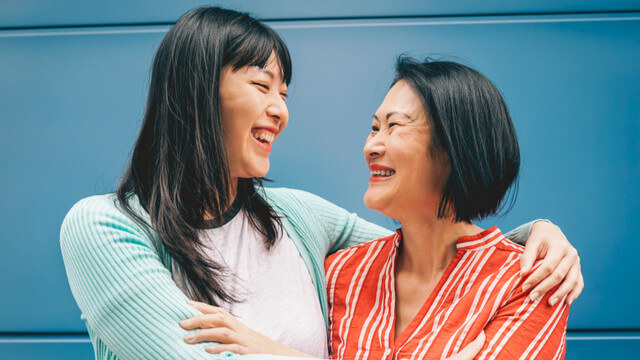 What is a defined benefit pension?
A defined benefit pension is a type of pension product that is usually commenced from a defined benefit superannuation fund.
A defined benefit superannuation fund, (usually provided by a government employer, or some large companies) provides retirement benefits based on a formula which uses your income level, your age at retirement and the number of years you have worked for the employer. This means a fund's investment performance and the amount of contributions paid into it over the years does not affect the starting benefit paid out by a defined benefit pension.
This is unlike the majority of superannuation funds in Australia where the retirement benefit is based on how much was paid in (usually by the employer) and how much growth was achieved by the retiree's chosen investment option (for example, balanced or growth), minus any fees charged and insurance premiums deducted.
The amount of benefit received each year from a defined benefit pension is set at the beginning of the pension, and it either continues for your remaining lifetime, or for a set period of time. The benefit payments are either fixed at the start of the pension, or are indexed to inflation with providers typically giving members an option of choosing either when the pension is started.
What is a lifetime pension?
Depending on how long you live after retiring and on your living expenses during that time, it is possible for the money in a pension product (including a defined benefit pension) to be used up before you die. However, in the case of a lifetime pension, it will continue to pay a regular income benefit for as long as you live. In some cases, it will keep paying the regular benefit to your partner if they are still living after you die.
There are currently only a few providers of lifetime pensions, and the Australian Government is in the process of carrying out a retirement income review and this could lead to changes to the kinds of products available to retirees down the track. However, the progress of this work has been deferred "to allow continued consultation and legislative drafting to take place following the coronavirus crisis".
---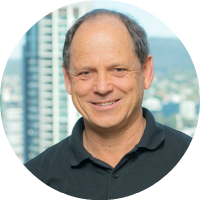 About Roger Mai
Roger is the Wealth Product Analyst at Canstar. He has over four decades of experience in financial services, having worked for banks, life insurance and superannuation companies. He was a financial adviser for eight years, and is passionate about helping Australians make well informed financial decisions.
Main image source: bbernard (Shutterstock)